Event Information
Location
General Office
12 Hagley Road
Top floor
Stourbridge
DY8 1PS
United Kingdom
Invitation to attend on Tuesday 16th November from 7-10pm.
About this event
You are invited to attend a preview evening of our first ceramics exhibition.
Numbers are limited so please book a one hour slot.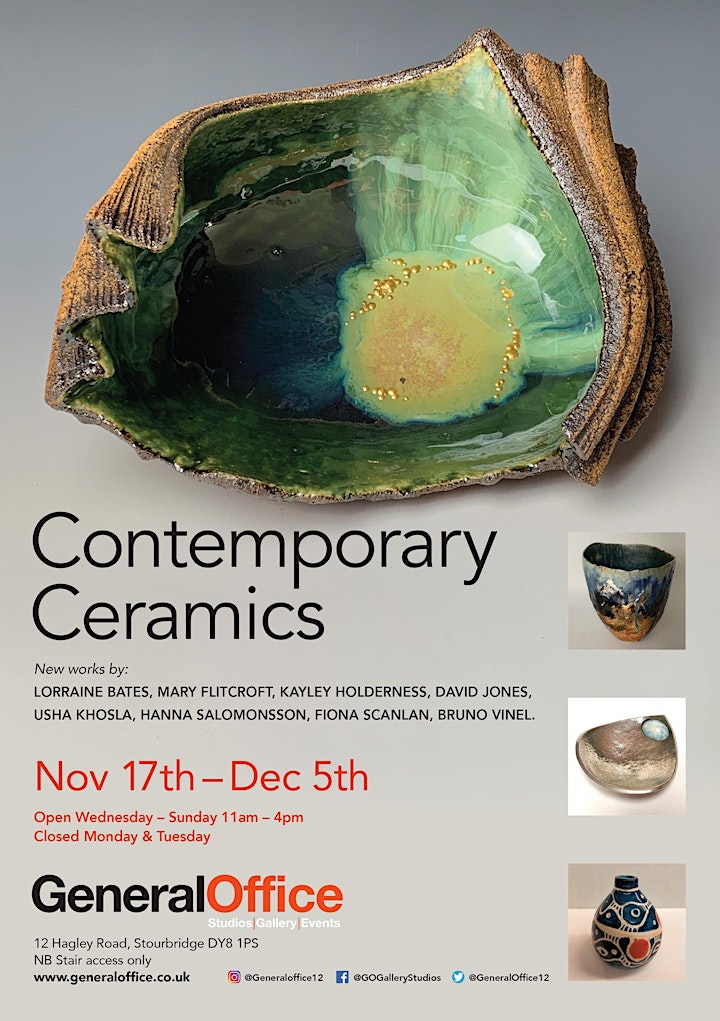 General Office is pleased to announce its first exhibition of contemporary ceramics. Presenting six artists from the midlands region and two from London. Curated in collaboration with Bruno Vinel and Mary Flitcroft, this group exhibition showcases a wide variety of approaches with many linking themes and influences.
Date and time
Location
General Office
12 Hagley Road
Top floor
Stourbridge
DY8 1PS
United Kingdom