Description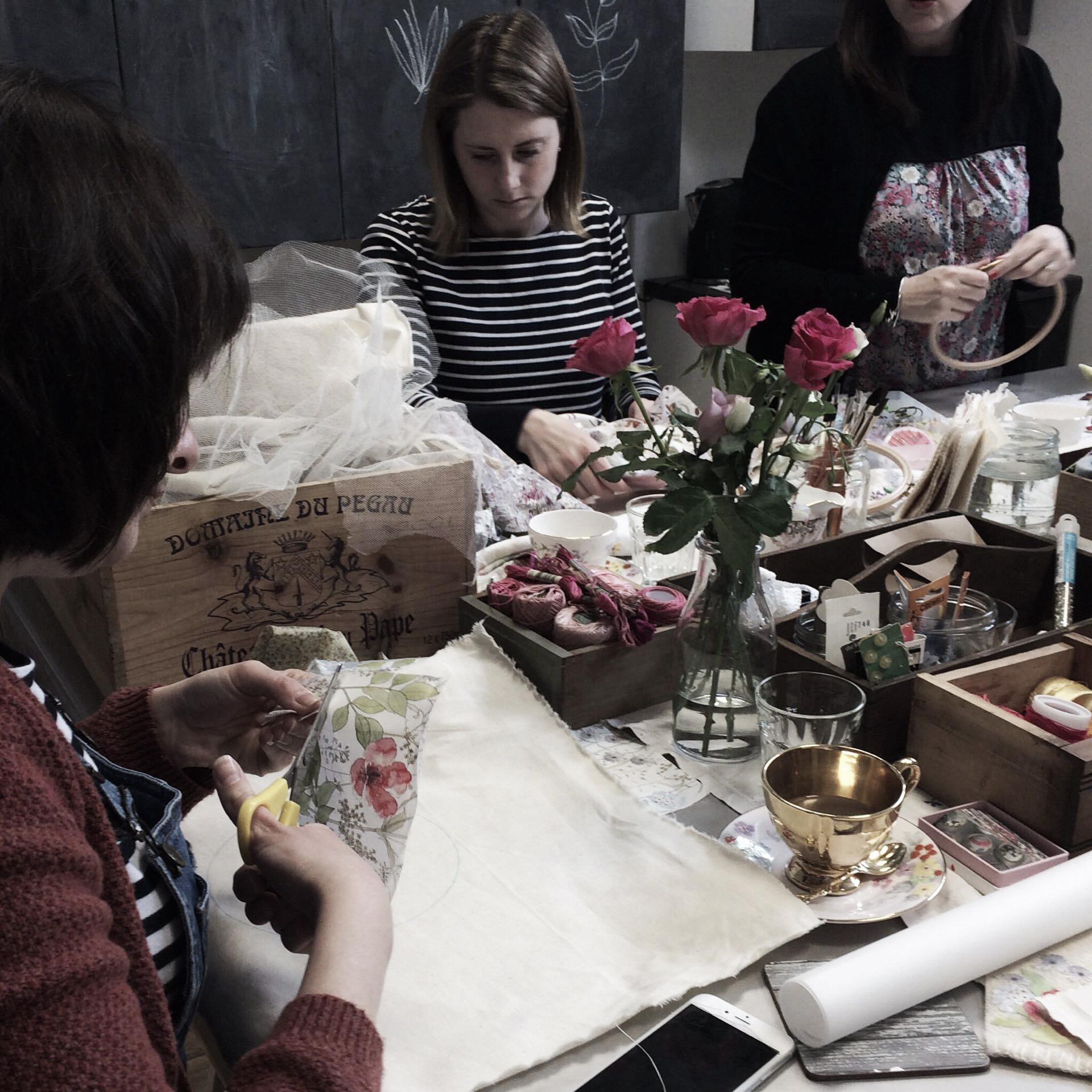 Working with gorgeous Liberty fabrics, found fabrics, linen, ribbons and lace, Charlie will help you create a beautiful floral textile embroider bursting with colour and detail for you to hang on your wall at home or give as a gift.
During the workshop, you will learn how to lay out your design and to create pattern, colour and texture with your chosen fabrics and threads, buttons and tiny beads.
A simply wonderful way to spend a few hours crafting, creating and chatting with friends over vintage tea and cake; this workshop is the perfect opportunity to learn new skills, make new friends and create your very own unique and beautiful piece of Textile Art.
Skill level - Beginner to Intermediate

ALL MATERIALS INCLUDED. There will also be a tea break and homemade refreshments will be provided.
Tutor: Charlie Deighton from Handmade by Charlie Deighton, Link to Charlies website here