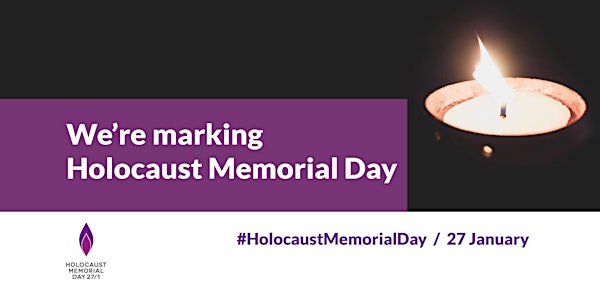 Contemporary Political and Philosophical Perspectives on the Holocaust
Join us for a thought-provoking panel event - 'One Day': Contemporary Political and Philosophical Perspectives on the Holocaust
About this event
Complementing the University of Surrey's official commemoration events, this academic panel, organised by the Department of Politics, will provide contemporary political and philosophical perspectives on the Holocaust, as well as on relevant dynamics in politics nationally and internationally, such as the resurgence of the far-right.
The event will be chaired by Rabbi Alex Goldberg.
This year, our speakers are:
• Professor Daniele Albertazzi, Principal Investigator of the 'Populism in Action' project, will speak on 'The Radical Right in Europe: from the Margins to the Mainstream'.
• Professor Amelia Hadfield, Chair in European and International Relations, Director of the Centre for Britain in Europe (CBE), will speak on 'Equity and Responsibilities: Lessons from Covid and Washington'.
• Dr Alex Leveringhaus, Lecturer in Political Theory and co-director Centre for International Intervention (cii), will speak on 'Tripping up over the Non-identity problem: How genocides change societies'.
The event will take place online via Zoom. A joining link will be sent to you on the morning of the event.