Make your own statement contemporary mini wreath using copper hoops and dried flowers with Catherine Hampson from Inspired Floristry.
About this Event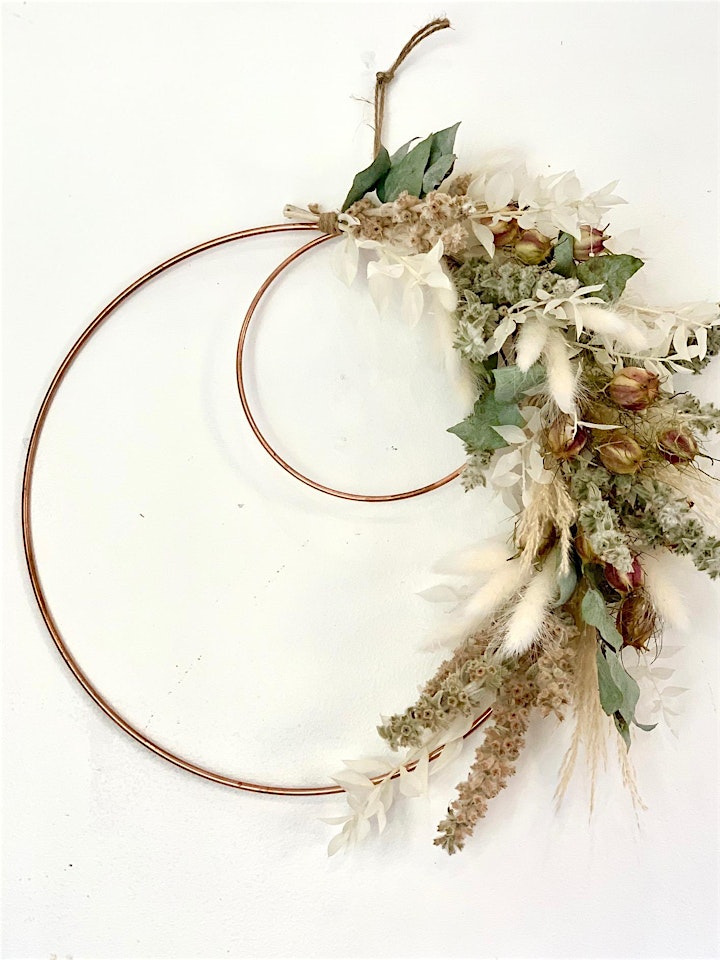 Spruce Interiors is excited to announce that we will be hosting our first ever contemporary wreath making workshop on Saturday 17 / Sunday 18 October.
To celebrate their 3rd month of trading, after renovating the building throughout lockdown we are sharing the creative love and use of our facilities for the weekend. Come say hello and enjoy a bit of hands on making in a lovely, quirky and creative environment.
M A T E R I A L S
During the 1 hours session you'll get to make your own statement wall hanging to take home. You'll have a beautiful selection of dried flowers and grasses to work with, in a muted palette of cream, pink and white with copper.
G R O U P S I Z E S
To comply with the new COVID-19 regulations there will only be 2 spaces per 1 hour session, with a maximum of 8 people per day.
T I M E S
Please arrive 30 mins before your session so you can chat through your ideas over refreshments.
10:00 - 11:00
12:00 - 13:00
15:00 - 16:00
17:00 - 18:00
C O S T
£55 per person
To book your place please drop into the shop to make payment or email sarah@spruceinteriors.co.uk for more information.
R E F U N D
Tickets bought at the shop are fully refundable, tickets bought via Eventbrite are subject to a non refundable £5 administration fee.