Description
The idea is really simple: we teach you the most important parts of what we do and essentially give you -> Six Weeks of Training, Tactics and Secrets... in One Day
Here's some of what we're going to work on:
We'll start by learning our "secret sauce" on how to s

et content goals and KPI's and truly understand how to compete (and dominate) in today's content marketing landscape.

Next, I'll teach you how to come up with unbeatable ideas with our best c

reative brainstorming techniques and some simple ways to do content auditing and gap analysis.

We'll focus on how to create content that drives traffic AND revenue. I'll show you

what we do to truly "stand out from the crowd" and get noticed.

You'll learn how to master Digital PR - specifically, how to secure authority coverage, work with influencers and the best ways to use social media to promote and amplify your coverage. (This stuff works SO well!)
Finally, I'll teach you how to measure it all effectively (and easily) and h

ow to prove the ROI of content marketing, the hierarchy of KPIs and some of our best analytics and measurement "hacks".
Any one of these things can move the needle immediately for your business, and my experience is that ONE of these is going to resonate with you and stand out as the BIG opportunity for you specifically… so I'll be able to spend more time on that one with you.
This is an exclusive event, limited to 15 people - so we can make this as actionable as possible for you to get full value from.
Our Trainer
The course will be led by Kevin Gibbons, CEO of BlueGlass - supported by BlueGlass' team of content strategists and digital PR specialists.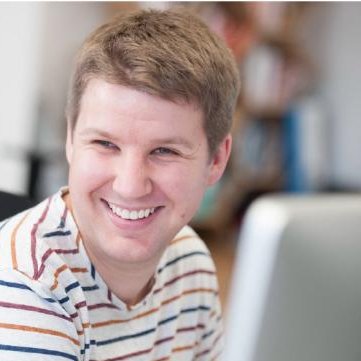 Price: £495+VAT
This includes breakfast, catered lunch & networking drinks…
Look forward to seeing you there and helping to take your content marketing to the next level!
P.S. if you'd like to enquire about in-house content marketing training for your team, please get in touch.