Event Information
Location
Asia-Art-Activism Research Network
Raven Row
56 Artillery Lane
London
E1 7LS
United Kingdom
Description

Contesting British Chinese Culture publication, image© Erika Tan 2018
"Contesting British Chinese Culture"
Book Launch, readings, performances, and discussion
Friday 30 November 5pm–7pm
Come and join us in celebrating the launch of "Contesting British Chinese Culture". The event will include screenings of works, readings, presentations and a panel discussion with one of the editors Diana Yeh and contributors, Felicia Chan, Rosa Fong, Katie Hill, susan pui san lok, Veronica Needa and Erika Tan, and include responses from Cuong Pham and Bettina Fung, both current and previous Asia-Art-Activism Research Network Researchers-in-Residence.
The Book: Contesting British Chinese Culture
Editors: Dr Diana Yeh (City, University of London) and Dr Ashley Thorpe (Royal Holloway)
Contributors: Felicia Chan, Rosa Fong, Katie Hill, Anthony Key, Grace Lau, susan pui san lok, Veronica Needa, Amanda Rogers, Erika Tan, Ashley Thorpe, Andy Willis and Diana Yeh.
This is the first edited volume to critically interrogate British Chinese cultural politics in terms of national and international debates on the Chinese diaspora, race, multiculture, identity and belonging, and transnational 'Chineseness'. Collectively, the essays look at how notions of 'British Chinese culture' have been constructed and challenged in the visual arts, theatre and performance, and film since the mid-1980s. They contest British Chinese invisibility, showing how practice is forged through shifting historical and political contexts; continued racialization, the currency of Orientalist stereotypes and the possibility of their subversion; the policies of institutions and their funding strategies; and dynamic relationships with transnationalisms.
For more info: https://www.palgrave.com/de/book/9783319711584
The book will be available to purchase on the evening at a 25% discount via cash or cheque.
---

Image: Jennifer Lim as Xiao Mei, still from Red (1996) by Rosa Fong


Schedule:
5 - 7pm: Throughout the event the book will be available to view/purchase, as well as refreshments and a looped screening of Water Wings (2006) by Rosa Fong, work by susan pui san lok and slides from Erika Tan's book chapter: One Step forward, Two Steps Back: dancing in the margins/on the border of oblivion. Alongside this Cuong Pham will be sharing his archive of material from An Viet, a Vietnamese Community space which is undergoing change, and other publications from the book's contributors and from Asia-Art-Activism Research network will also be available for viewing /purchase.
5:00 – 6pm: Performances, readings, talks
Diana Yeh: Contesting British Chinese Culture: The Cultural Politics of In/Visibility

susan pui san lok: Testing, Contesting

Katie Hill: 'A history written by our bodies': artistic activism and the agonistic Chinese 'voice' of Mad For Real's performances at the end of the twentieth century

Veronica Needa: FACES Autobiographical Theatre and Cross-cultural Considerations

Erika Tan & Bettina Fung: A Dialogue Still In The Making (2002 - 2018)
6.00 – 6.30pm: Panel discussion:
Chaired by Diana Yeh & Erika Tan, with Felicia Chan, Rosa Fong, susan pui san lok, Katie Hill and Veronica Needa with respondents Bettina Fung and Cuong Pham
6.30 – 7pm: Drinks and close of event
---


Image: From Grace Lau, 21st Century Types series, 2005–2006
Participating Contributors:
Felicia Chan is Senior Lecturer in Screen Studies at the University of Manchester where she researches the construction of national, cultural and cosmopolitan imaginaries in film. She is also co-editor of Chinese Cinemas: International Perspectives (2016), and founding member of the Chinese Film Forum UK.
Rosa Fong is an award winning filmmaker and academic. Her films have won awards from the British Film Institute and Arts Council of England and she has directed programmes for the BBC and Channel 4. Rosa works as a Senior Lecturer teaching Film and Television. Her practice-based research explores transcultural identities and narrative structures.
Katie Hill is founder and Programme Director of the new MA in Modern and Contemporary Asian Art at Sotheby's Institute of Art, London. She is co-author of The Chinese Art Book (Phaidon, 2013) and co-founded the Journal of Contemporary Chinese Art. She has been active as a lecturer, speaker, writer and curator in the field for almost twenty years.
susan pui san lok is an artist and writer based in London, working across installation, moving image, sound and text. She is Reader in Fine Art at the University of Arts London, and was Co-Investigator on the recent three-year AHRC Black Artists and Modernism research project (2015-18). She is currently developing a new commission for New Geographies, working with FirstSite and ECVAN (East Contemporary Visual Arts Network).
Veronica Needa, Hongkong-born, London-based, is a director of the School of Playback Theatre UK, True Heart Theatre, founder-member of London Playback Theatre, and an Accredited Playback Theatre Trainer. She has an MA in Autobiographical Theatre (Kent), BSc in Psychology (Nottingham), and trained in Acting at the Bristol Old Vic Theatre School.
Erika Tan is an artist whose practice is primarily research-led. Recent research has focused on the postcolonial and transnational, working with archival artefacts, exhibition histories, received narratives, contested heritage, subjugated voices and the transnational movement of ideas, people and objects. She is a Lecturer on the B.A. Fine Arts, Central Saint Martins, University of the Arts London, the 2018-2020 Stanley Picker Fellow in Fine Art, and is a Visiting Artist at the Warburg Institute, London.
Diana Yeh is Lecturer in Sociology, Culture and the Creative Industries at City, University of London. She works on race and racisms, migration, diaspora and cultural politics, especially contestations of British Chinese and East Asian identities. She is author of The Happy Hsiungs: Performing China and the Struggle for Modernity (Hong Kong University Press, 2014), and Principal Investigator of the British Academy/Leverhulme project, Becoming East Asian: Race, Ethnicity and the Politics of Belonging.
With responses from:
Bettina Fung is a Hong Kong born British-Chinese artist based in London. Her practice explores what drawing can become and focuses on the performative aspect of drawing, where process is as much a part of the work as the end result. Themes of ritual, liminality, Taoist philosophy and more recently, notions of productivity and progress are subjects of interest. Bettina's background is in computer animation, where she gained her degree in Bournemouth University (NCCA) in 2005. She has exhibited nationally and abroad. She was the recipient of awards such as the a-n Artist Information Company's New Collaborations Bursary in 2014 and Arts Council England's Grants for the Arts award in 2018. www.bettinafung.com
Cường Phạm is a London-based researcher, community activist, and writer. He currently spends his days filling every moment of silence with music. When he isn't, he spends his time working with An Viet - Hackney Chinese Community Services, a community centre serving the needs of Vietnamese and Chinese migrants. He recently completed a Master's in Southeast Asia studies at SOAS, where his thesis explored the Vietnamese diasporic experience through hip-hop. In his spare time Cường likes to hunt down old vinyl, concentrating mainly on sounds from Saigon, from early 1960s to 1975, some of which makes it onto Songs from Southeast Asia, a radio show he co-hosts.
---
The publication of the book and its launch has been generously supported by City, University of London.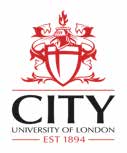 Date and time
Location
Asia-Art-Activism Research Network
Raven Row
56 Artillery Lane
London
E1 7LS
United Kingdom