CONTEXT BASED SERVICES IN TOURISM Workshop @Bournemouth University
Description

International Federation of Information Technology for Travel and Tourism IFITT
and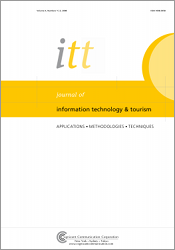 Journal of Information Technology for Travel and Tourism JITT
CONTEXT BASED SERVICES IN TOURISM WORKSHOP
@ Bournemouth University Thursday 7th July and Friday 8th July - Saturday 9th Social Programme
Organised by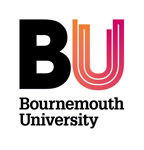 ICTHR, Bournemouth University, UK and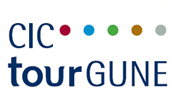 CICtourGUNE, Cooperative Research Center in Tourism, Spain
Co Chairs : Dimitrios Buhalis BU and Aurkene Alzua CICtourGUNE
Organising Committee Zornitza Yovcheva BU and Carlos Lamfus CICtourGUNE
WORKSHOP RATIONAL
Context Based Services is emerging as a key research area and a great business opportunity and challenge. This is particularly the case in Tourism where location and context based services will be used for serving the travellers of the future. The aim of this workshop is to bring together industry leaders with scholars and researchers with an interest in the interaction between Context Based Services, technology and Tourism. The workshop is designed to facilitate the sharing of ideas on all aspects of the topic and to encourage/facilitate innovative and in-depth analysis with a view to downstream practical applications and outcomes. Participants may engage with the workshop in a variety of ways with or without presentation. Options include the production of a discussion paper or short abstract which will form the basis of collaborative discussion after a short oral presentation. Additionally there is the opportunity to submit a full paper for peer review and formal presentation towards the development of a special issues in JITT.
CALL FOR PAPERS Deadline Friday 20 May 2011
We welcome paper submissions for presentations at the workshop which will publish in a special issue of JITT.
Please follow the JITT format and guidelines and submit papers to Dr Carlos Lamsfus e-mail: carloslamsfus@tourgune.org Telephone: +(34) 943 010 885
People's mobility today is central in societies and its comprehension is essential to understand the current way of life. Recently, intensive scientific efforts have been invested in better understanding this phenomenon. At the same time and linked with human mobility, eTourism represents a very active research field in Computer Science. In particular, in the realm of ubiquitous computing. The evolution of mobile devices and their proliferation in society, the advancement of communication technologies and the trend towards creating augmented spaces (symbiosis between nature and technology) will trigger a radical change in the way persons en route, "visitors" in operative terms, interact with their environment.
In the near future most of these people will have spent a large part of their (adult) lives in the digital era. Time will continue to be an increasingly scarce resource, and occasional visitors of this kind will demand anytime, anywhere kinds of services adapted to both their personal and environmental contexts. Therefore, context-based applications will not only shape the future of tourism services, but also provide with the opportunity to better understand human behaviour in the future knowledge society.
The aim of the Workshop is to share knowledge, experience and ideas regarding the development of mobile information systems in tourism and the concept of context; an additional goal is to encourage/facilitate innovative and in-depth analysis in order to overcome existing barriers in the design and engineering of context-aware and easy-to-use ICT systems. From a business perspective the workshop will address the current status and future prospect of mobile commerce. Special effort should be made in reflecting on business innovation and social transformation through mobility.
The Workshop will follow a format supporting in-depth discussion and collaboration of participants. As such, each session will include extended presentations (30 minutes) and time for further discussion.
Papers are invited on the various themes indicated below:
• Context-Awareness in Tourism;
• Context modeling, management and Reasoning;
• Mobile Systems and mobile Recommender Systems;
• Mobile Commerce and related Trends in Business Models;
• Context-assisted search in Tourism;
• Mobile Social Networks in Tourism;
• Cloud computing and tourism mobile applications;
• Linked data in tourism mobile applications;
• Usability of mobile context-aware applications in tourism
• User-centered design of mobile context-aware application in tourism".
• Location-aware tourism business;
• Mobile-driven tourism marketing;
• Strategies, policies, economics and societal implications of mobile Commerce.
SUBMISSION OF ABSTRACTS
The Workshop is part of on-going series of events organised by JITT focusing on various aspects of information technology within the context of tourism. The papers presented in the Workshop will be considered – as an extended version – for publication in the Journal of Information Technology and Tourism (JITT).
Abstract submission: May 7th 2011
Notification of Acceptance: May 28th 2011
Workshop: 7th 8th July 2011
SCIENTIFIC COMMITTEE
Dr. Aurkene Alzua-Sorzabal, Competence Research Centre in Tourism, Spain
Prof. Dimitrios Buhalis, University of Bournemouth, UK
Prof. Daniel R. Fesenmaier, University of Temple, USA
Prof. Wolfram Höpken, University of Applied Sciences Ravensburg-Weingarten, Gemany
Dr. Carlos Lamsfus, Competence Research Centre in Tourism, Spain
Prof. Francesco Ricci, University of Bolzano, Italy
Prof. Hannes Werthner, Vienna University of Technology, Austria
Zornitza Yovcheva, University of Bournemouth, UK
SUBMISSION AND MATERIAL SUBMITTED FOR REVIEW:
All submissions will be rigorously evaluated by the Scientific Committee and should include:
1. Title page including complete contact information of author(s): name, affiliation, postal address, phone, fax, email and website;
2. 4 pages abstract.
The paper must be written in the third person and in British English (i.e. colour rather than color or organisation rather than organization). Authors should use straightforward declarative sentences, making every effort to help readers understand the concepts presented. Please explain any acronyms or abbreviations clearly
Authors must use Times New Roman typeface. Please do not use a sans serif typeface for running text, except for computer programs. Mathematics must be typed. Equations numbered for cross referring should be displayed and centred, with the equation numbers set in parentheses and placed flush right, e.g.
(1)
Always justify the text to occupy the full line width, so that the right margin of a paragraph is not ragged. For running text, please use 10 point type size and single line spacing. Small print (figure legend, table legend, and references) should be in 9 point type size with 10 point line distance. Please use italics (rather than bold or underlining) to emphasise words in running text.
Please follow the JITT format and guidelines and submit papers to Dr Carlos Lamsfus e-mail: carloslamsfus@tourgune.org Telephone: +(34) 943 010 885
COST-Accommodation
The workshop is free for participants. Catering will be provided on a cash basis from the BU outlets
Delegates are invited to book their accommodation from www.bournemouth.co.uk
We recommend the Royal Exeter Hotel in Bournemouth where a special rate is available for the University. Please contact the hotel directly.
The Social event on Saturday will be organised through Discover Dorset
INDICATIVE PROGRAMME AND INVITED SPEAKERS
THURSDAY 7th JULY 2011 CASTERBRIDGE ROOM, TALBOT CAMPUS, BOURNEMOUTH UNIVERSITY
13:00 Arrivals and Registration at the Atrium Reception
14:00-16:00 SESSION 1 - Context Based Services Issues
Dimitrios Buhalis (Bournemouth University) and Aurkene Alzua (CICtourGUNE) – Welcome and Setting the Scene
KEYNOTE: Ed Parsons (Geospatial Technologist at Google)
Carlos Lamsfus (CICtourGUNE) – Understanding Context in Tourism
16:30 -17:00 Break
17:00-19:00 SESSION 2 Business Model challenges –Chair: Aurkene
KEYNOTE: Soren Langelund (eWaterways.com)
Maria Peralta (CICtourGUNE) – Using tourist context information to understand human mobility
Mads Bodker (Copenhagen Business School) – Understanding tourist place making
20:00 - Late Networking Dinner and socialising – SLUG AND LETTUCE PUB, Bournemouth Square
FRIDAY 8th JULY 2011
10:30-12:30 SESSION 3 Technical Challenges Chair Zornitsa
KEYNOTE: Christos Gatzidis (Bournemouth University) – Setting the Scene
David Martin (CICtourGUNE) – Improving visitors' experience using a mobile context aware service
Anastasia Mariussen (Oxford Brooks University) – User interface design for mobile tourist guides
12:30 - 13:30 Break
13:30 -15:00 SESSION 4 Future Developments Chair Carlos
Nina Mistilis (Bournemouth University) – Web 3.0 in Tourism
Zornitza Yovcheva (Bournemouth University) – Challenges for Augmented Reality applications on smartphones for tourism
15:00-1600 Discussion Conclusions Way Forward and Farewell
Dimitrios Buhalis and Aurkene Alzua
18:00 Meet on the Bournemouth Square (outside Debenhams)
Garden and Seaside Walk to Boscombe Pier
19:30 - Networking Dinner at the HARVESTER, Boscombe Pier
SATURDAY 9th July 2011
Optional Tours to be facilitated by DISCOVER DORSET
10:00 Meet on the Bournemouth Square (outside Debenhams)
===========================================================================
PRACTICAL INFORMATION
Workshop will be located at the Casterbridge Room (on the right hand side of the main University entry) at the TALBOT CAMPUS of Bournemouth University www.bournemouth.ac.uk
Workshop is free and you will be able to purchase catering in one of the outlets at the University
ARRIVING TO BOURNEMOUTH UNIVERSITY
MAP OF TALBOT CAMPUS
MAP OF BOURNEMOUTH
Email for assistance Zornitza Yovcheva zyovcheva@bournemouth.ac.uk
Telephone for emergencies – ZORI
For more information please contact Professor Dimitrios Buhalis, IFITT President and Deputy Director ICTHR, Bournemouth University email dbuhalis@bournemouth.ac.uk
Please register on http://ifittcbs.eventbrite.com/
For more information please contact Professor Dimitrios Buhalis, IFITT President and Deputy Director ICTHR, Bournemouth University email dbuhalis@bournemouth.ac.uk