Continuing 'Daoyin' Breathwork Course - respiration/discovery/healing
Continuing intensive breathwork training to strengthen your whole body, internally & externally - developing resilience & mental toughness.
About this Event
This 6-Week continuing course consisting six one-hour Wednesday sessions (7.30pm start time) offers an intensive progression for you to train Chinese Taoist (Daoist) breathing practices that can be done from a standing or sitting posture.
In this CONTINUING course you can expect to be encouraged to push yourself further week by week, progressively strengthening your whole body through 'internal weight training' that is particular to Taoist Breathwork. This course those who are ready to progress from the introductory course level or those you who are already have an experience of breathwork - it is your choice whether to enrol at this or the introductory level. Details about the introductory course are available here: https://daoyin-intro1.eventbrite.co.uk
'Breath is Life' and during these challenging times when our respiration is either under threat or in recovery from the virus, very much needed. Daoyin strengthens the whole respiratory system including the muscles that are internal and you do not see - literally your 'hidden power'.
During the 6-weeks you will more deeply explore practical techniques that, while primarily focusing on your lungs and breathing apparatus, will also help you cultivate the holistic relationship through your whole body-mind-spirit that includes your movement, breath and qi (chi) energy.
The number of places on this sought after course are limited so that the facilitator can best offer an interactive experience with participants. Drop-in tickets for individual sessions can be booked if places are available. It is cheaper and probably more beneficial to book on the course. A waiting list will be available if the course is full.
Takeaways from the course:
By learning to do the breathing exercises with correct technique you can expect to experience progress in how you feel physically and energetically including how you feel about yourself and in relation to other people. The combination of increased suppleness and strength, detoxification and oxygenation, and the activation of your qi (chi) energy will help ease aches and pains, increase your aerobic fitness and increase your resilience and mental toughness. In other words you'll feel better, sleep better and this in turn helps improve your relationships with others. It has to start with your self. All from a few breathing exercises that just happen to be thousands of years old.
Language of Instruction: English
Duration of each session: 60 minutes
Technical platform for the course: Zoom Pro
Facilitator: Dr Alex Boyd (PhD, PG Dip, Cert Ed, FRSA) has been teaching Daoyin internationally since the early 1990's. He has immersed himself in studying with many renowned traditional Chinese Wushu and Taoist teachers based in the UK, internationally and in China and, while being a Scottish-British guy, is an inheritor of these teachings and willing to share them in a progressive way so as to benefit the global village where we all live together.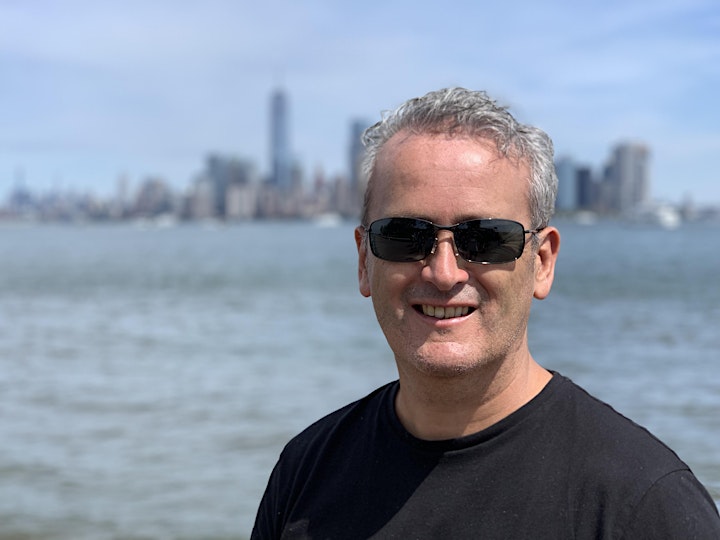 Photography and recording of any part of the event, where allowed by the facilitator, should be used for non-commercial, personal purposes only. Photographs, film or other audio visual material that is recorded may not be sold, used or published commercially in any way whatsoever unless authorised in writing by Intercultural Roots. The use of photographic equipment, mobile telephones tablets or other electronic devices, must not inconvenience any other person at the event. Television, live streaming and other film cameras maybe in operation at the event. By booking and attending you consent to filming, photography and sound recording of yourself. Intercultural Roots and related parties may use such films, photographs and/or recordings (Including any copies) of your actual or simulated likeness without payment in perpetuity.
Medical disclaimer - In attending this Intercultural Roots event you attest that, to the best of your knowledge, you suffer from NO medical or physical condition or disability that will or might increase the normal risks associated with exercise; and/or your doctor has approved your participation in our activities. You are agreeing that you are responsible for your own health and safety before, during and after the session and will adapt any instructions given by the facilitator to meet you own individual needs and ability.