Continuous Cover Forestry in the Uplands

Tuesday, 19 September 2017 at 08:30

-

Wednesday, 20 September 2017 at 17:00 (BST)
Event Details
COURSE DESCRIPTION
The training course will give a general introduction to the principles of CCF. Indoor sessions will cover underlying ecological principles, thinning, stand stability and transformation methods. Clocaenog forest boasts about 2000ha under CCF management and provides the perfect location to experience various stages of transformation from even-aged monoculture to diversely structured CCF systems.  The local Forest Manager, who has been instrumental in the transformation of Clocaenog forest to CCF from the beginning, will accompany us on extensive site visits where examples of CCF are shown and discussed. Practical exercises include thinning, site assessment and development of management plans.
COURSE LEARNING OBJECTIVES
At the end of the course you will be able to:
explain the principles of CCF management;
assess the potential for transformation to CCF on any given site;
design suitable thinning strategies to improve stand stability with regard to wind damage;
choose appropriate transformation methods and design forest operations accordingly.
COURSE MATERIALS TO BE PROVIDED BY PARTICIPANTS
Wherever possible, participants should bring along the following equipment:
clipboard
relascope
diameter tape
clinometer or hypsometer
spade (rabbiting type preferred)
All practical exercises will be carried out in teams, so equipment can be shared. Backup equipment will be provided by tutor.
CONSIDERATIONS FOR PARTICIPANTS TO BE AWARE OF
Both afternoons will be spent on field visits in the forest. There will be no toilet facilities available during that time. 
Transport between field visit stops by car.
Walking distances are generally short but up to 1.5miles on one occasion.
Walking will include rough ground.
Suitable footwear and weather-proof clothing are essential, eye protection is advisable.
There will be midges!
RECOMMENDED PRE-COURSE READING
"Silvicultural Principles of Continuous Cover Forestry. A Guide to Best Practice."
This will be provided as course handout but pre-course reading would be beneficial to participants.  A soft copy of this publication will be emailed to all delegates two weeks before the course date.
OUTLINE COURSE SCHEDULE
Day 1
Timings

Course Element

Session Title

Comments/Key content

8.45

Registration

 

 

9.00

Session 1

Introduction

Ecological principles

PPT

PPT

10.30

Break

 

flexible timing

10.50

Session 2

Thinning

PPT

12.15

Lunch

 

flexible timing

13.00

Field visit

Thinning

Transformation methods

Respacing of natural regeneration

Underplanting

 

17.00

Finish

 

 
Day 2
Timings

Course Element

Session Title

Comments/Key content

9.00

Session 3

Transformation methods

PPT

10.30

Break

 

flexible timing

10.50

Session 4

Regeneration

Operational aspects

PPT

12.15

Lunch

 

flexible timing

13.00

Field visit

Thinning

Underplanting

Operational aspects

Transformation exercise

 

16.30

Final Discussion and Feedback

 

on site

17.00

Close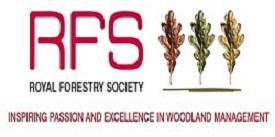 When & Where

Woodlands Hall
Llanfrwog
Ruthin
LL15 2AN
United Kingdom


Tuesday, 19 September 2017 at 08:30

-

Wednesday, 20 September 2017 at 17:00 (BST)
Add to my calendar
Organiser
The Royal Forestry Society
Founded in 1882, the Royal Forestry Society (RFS) is one of the largest and longest established educational charities dedicated to inspiring passion and excellence in woodland managment.