Description
Welcome to the Ericsson meetup!
In this meetup we will share about the Continuous Integration and Delivery processes. We have invited a number of company representatives who will present their view of their production processes, their infrastructure, common challenges and solutions.
Coffee will be served in the morning and afternoon.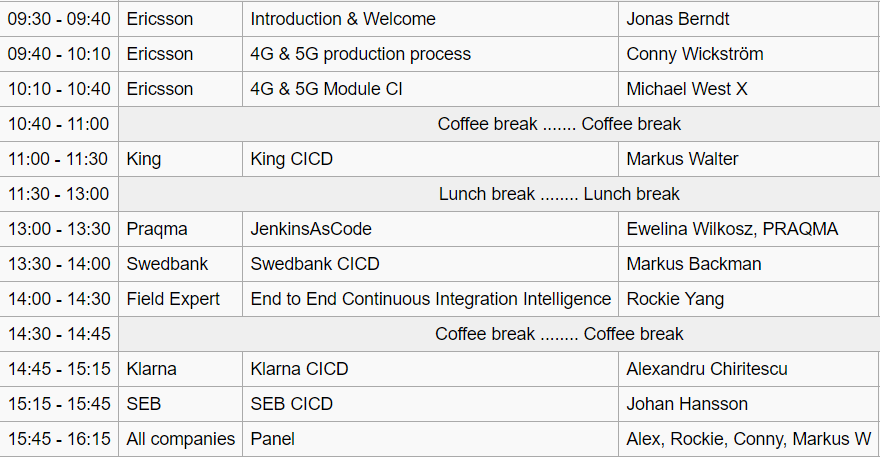 The event is hosted by Ericsson 4G & 5G Meetup Team