Description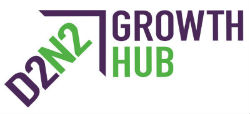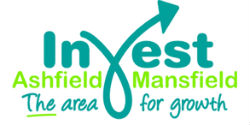 This event is delivered in partnership between D2N2 Growth Hub, Mansfield District Council and Ashfield District Council and is part-funded by the European Regional Development Fund.
Description
Manufacturing improvement is forever changing and evolving and the impact on business growth can be significant.
Our workshop presenters will share their experience and views on the latest processes, tools and solutions that can be adopted to suit your business growth in the UK and overseas.
Who Should Attend
This workshop is free to attend for small and medium-sized enterprises located in the D2N2 region (Derby, Derbyshire, Nottingham and Nottinghamshire). It will be of particular interest to manufacturers or those involved in the manufacturing supply chain.
Speakers include:

Mark Goldby DL, Business Owner, NED & Chairman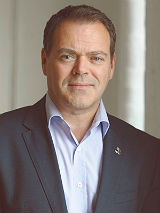 Mark has nearly 30 years of manufacturing & leadership experience in the High-Tech Electronics industry, initially with corporate giants GPT & Siemens but since 2002 as co-founder/owner of SMS Electronics – a successful, Nottinghamshire-based manufacturing company & Queens Award winner for International Trade in 2012.
Mark is a board member of Nottinghamshire's Place Marketing Organisation which aims to promote economic growth via tourism & inward investment. Mark is also the Chairman of the Nottinghamshire Manufacturing Network (NMN), which is a trusted peer to peer network that champions the strength and diversity of manufacturers from the City & County. He was commissioned as a Deputy Lieutenant for Nottinghamshire in March 2016 for his contribution to business and communities in Nottinghamshire.
Mark will share his thoughts on the power of the facilitated network and how peer to peer support can be an important element to help executives drive business improvement. Mark will also share his experiences and views on exporting and provide some guidance from his export 'journey'.


Martin Rigley MBE
Managing Director and CEO, Lindhurst Engineering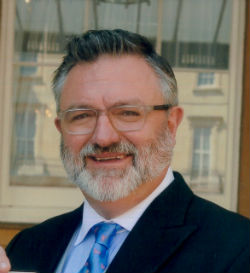 Martin, began his career as an apprentice electrical engineer with British Coal before joining Lindhurst in 1994. A chartered engineer, Martin has a keen interest in promoting British engineering excellence & steering the agenda for developing technical skills. Martin works closely with both universities in Nottingham, the LEP's, Chambers of Commerce and is a Governor at West Nottinghamshire Vision College.
Martin will speak about the company's manufacturing improvements and how this has contributed to their business growth.

John Savage, Director
National Fluid Power Centre (NFPC)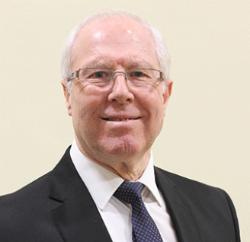 The NFPC is a BFPA certified CETOP Education Centre and is an approved training provider for many 'blue chip', industry leading corporations. The Centre has three fully equipped technical centres with over three million pounds worth of up to date equipment.
John will talk about the investment in skills and the importance of training within manufacturing improvement.
Ana-Maria Stevenson, Business Engagement Manager
University of Derby
Ana-Maria will give a short presentation on the Catalysing Growth for Transport Equipment Manufacturing project. Find out about the support available for engineering and manufacturing businesses including technical expertise from the University of Derby and grant funding for innovation projects from their partner, Loughborough University).
Gordon Binnie and Astrid Brewster
Department for International Trade (DIT)

The DIT secure UK and global prosperity by promoting and financing international trade and investment, and championing free trade.
An international economic department, responsible for:
Bringing together policy, promotion and financial expertise to break down barriers to trade and investment, and help businesses succeed

Delivering a new trade policy framework for the UK as we leave the EU

Promoting British trade and investment across the world

Building the global appetite for British goods and services
Hear from your regional DIT representative on the support that's available to help you reach new customers in new overseas markets.

Fardad Amirsaeedi, Enterprise and Investment
Senior Regeneration Officer, Ashfield & Mansfield Regeneration Service
Find out about the latest local funding and support programmes that are available to help your business grow.

ERDF
This event is part-funded via the European Regional Development Fund, therefore we are required to evidence that you are a small to medium enterprise.
There will be a couple of forms that will need to be completed either prior to the event or on the day and these will be sent to you once you have registered. One form is to ensure you are a small to medium enterprise, the second is to capture any business support you have received over the last 3 years to ensure you haven't exceeded €200,000. If you have previously completed these forms at a Growth Hub event you will not have to complete another set.