Come join artist Frank Kiely for a Self Portrait Contour Drawing workshop in collaboration with The National Brain Appeal x The Big Draw
About this event
The Big Draw is super excited to bring you this collaborative drawing session with artist Frank Kiely and A Letter in Mind - The National Brain Appeal's annnual art fundraiser which is now in it's eighth year!
This year's theme for ALIM is 'Making your Mark' and a host of celebs and artists are taking part, including Chris Riddell, Lizzy Hobbs, Andrew Grant, Laurie Chetwood, Luke Morgan, Morag Myerscough, Tom Hammick, Mark Entwisle, Andrew Marr and Harry Hill!
Each year, artists across the globe submit their artwork on an envelope with all pieces priced at £85 and sold via an online gallery from November onwards. The works will remain anonymous until they are sold and the names of the artists will be revealed at the end of the exhibition. A Letter in Mind provides a wonderful way for people to show their support for the NHS, as all proceeds will fund projects within The National Hospital for Neurology and Neurosurgery and UCL Queen Square Institute of Neurology.
Join us for this session in which Frank will guide you in a different way of drawing and observing, to help you loosen up and free your inhibitions. You'll gain a better appreciation for how your brain experiences the world around you, exploring self-portraiture through a series of contour lines. Come along with a mixture of colour drawing tools (if you only have a pen or pencil that's fine too!) Erasing is forbidden, so you won't be needing a rubber and at the end you'll have a fabulous envelope artwork ready to send in for A Letter in Mind.
Sign up for your FREE ticket today! You'll be sent a Zoom link to join the session a few days before, but please note we start at 6.30pm (UK Time) and late attendees may not be admitted.
DATE: Tuesday 14th September
TIME: 6.30PM (UK TIME)
PLATFORM: Zoom Webinar
MATERIALS: Drawing Materials, Envelope, Paper
Frank Kiely was born in Ireland in 1974 and studied at the Galway Mayo Institute of Technology, The National College of Art and Design, Dublin and The Royal College of Art, London. He is a fellow of the Royal Society of Painter-Printmakers.
His work has been exhibited extensively in group shows including at the Royal Academy, Royal Hibernian Academy, The Mall Galleries and Bankside Gallery. Printmaking, drawing and painting are Kiely's main forms of expression although he has exhibited photographs, 3D objects and even has dabbled in filmmaking. As a printmaker, he is best known for his large screenprints, while he works also in digital media and etching. As a painter, he works in acrylic and watercolour.
You can find out more about Frank and his work by visiting www.frankkiely.co.uk
For more information about A Letter in Mind and to get involved, visit www.nationalbrainappeal.org/get-involved/a-letter-in-mind/. Entries close 24th September 2021.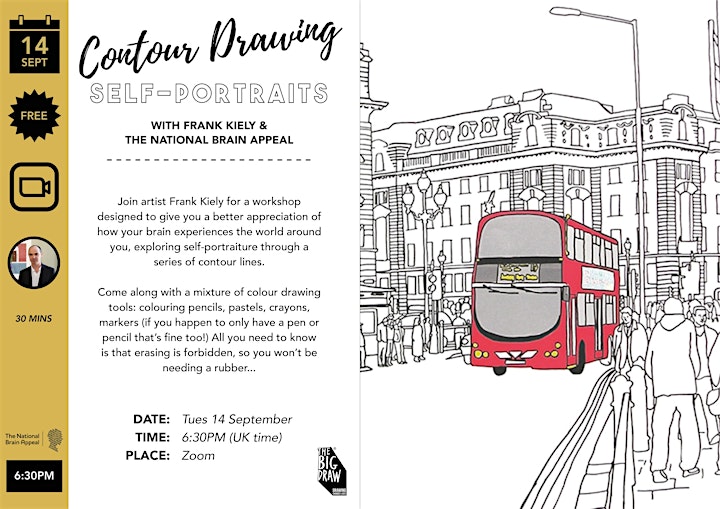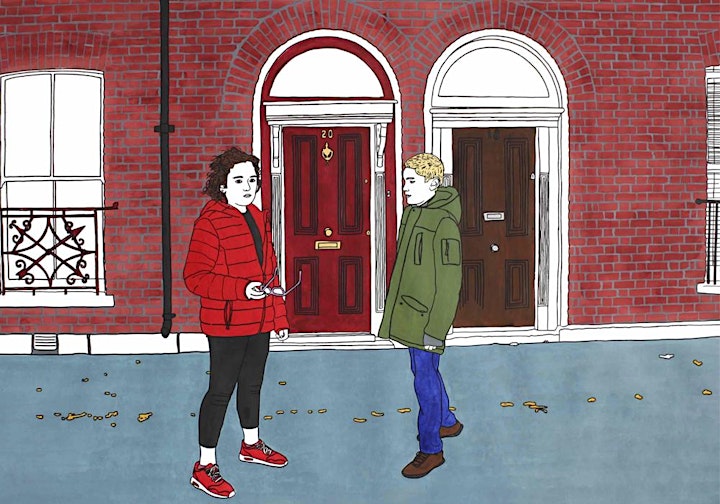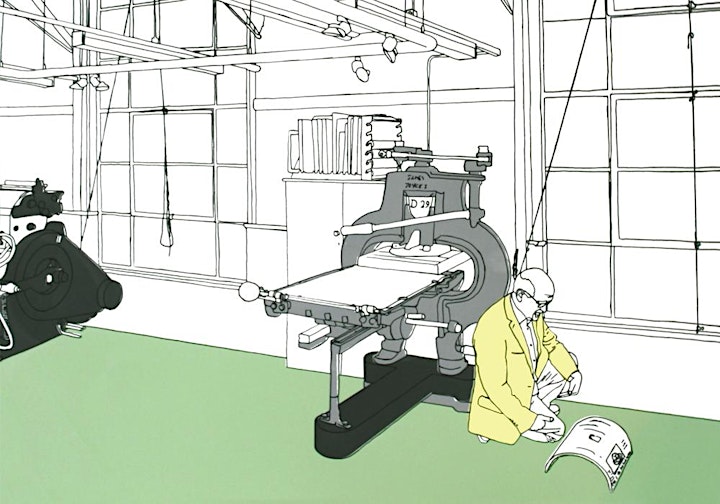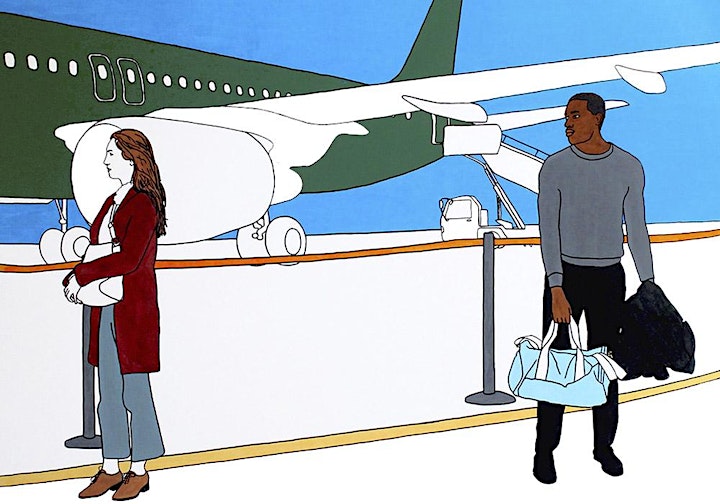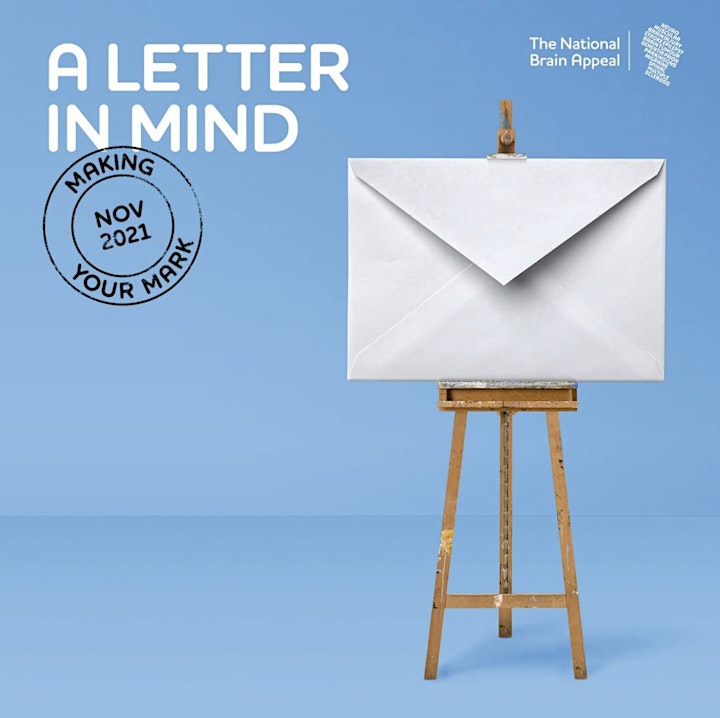 Organizer of Contour Drawing with Frank Kiely, The National Brain Appeal & The Big Draw
Founded in 2000, The Big Draw is an arts education charity that promotes visual literacy and the universal language of drawing as a tool for learning, expression and invention. The charity leads a diversified programme encompassing advocacy, empowerment and engagement, and is the founder and driving force behind The Big Draw Festival – the world's biggest celebration of drawing.