Description
Open to all - Students, Staff, Alumni
As part of the University of Dundee's Entrepreneurship Week 2018, we are pleased to welcome Converge Challenge to Dundee to deliver an interactive workshop on how to apply for Converge 2018.
Converge Challenge is a high-profile pan-Scotland company creation competition and entrepreneurship development programme for staff, students, and recent graduates of Scottish Universities and Research Institutes aimed at creating a new generation of entrepreneurs in Scotland through a £150k+ prize fund. (Made up of cash and in-kind support).
This workshop will be an interactive information session all about Converge Challenge 2018 and how to apply for the competition. Dr Claudia Cavalluzzo, Enterprise Outreach Manager & Deputy Director will also be happy to provide you with an opportunity to ask questions 1:1. Sessions are open to all students, staff and recent graduates in the start-up stage of their business associated with all University's in Scotland.
For more information, please contact: claudia.cavalluzzo@convergechallenge.com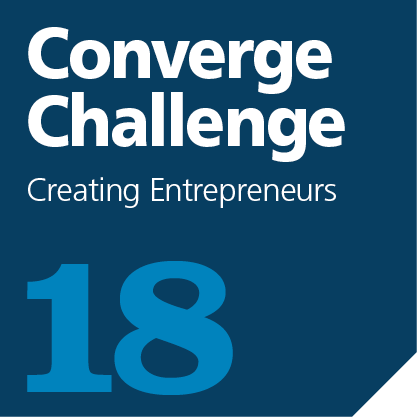 University of Dundee Entrepreneurship Week 2018 is being held to coincide with Dundee Business Week supporting businesses, enterprise and entrepreneurship across the city.