Description
National Prophetic Gathering in Leicester
We are delighted to welcome a host of respected and international speakers for Convergence: the first UK annual National Prophetic Conference here at Holy Trinity Church.
Update 6-November
We are pleased to announce new discounted rates for students. These include full conference tickets and Friday or Saturday daytime tickets.
---
Guest Speakers
Emma Stark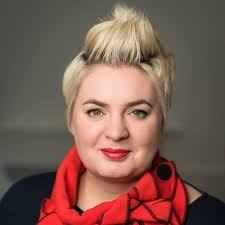 Emma is a prophet who operates with authority and authenticity. She travels all over the world, giving clear and direct prophetic input to leaders, churches and ministries, equipping the body of Christ to better hear from God and apply it to transform lives, communities, cities and nations.
Emma founded Glasgow Prophetic Centre in 2009 and, together with her husband David, is the Director for Christian International Scotland, a member of the Christian International Ministries Network founded by Dr Bill Hamon and part of the Transform Europe movement led by Dr Sharon Stone.
A gifted communicator, Emma loves to preach, teach and activate – she comes from a long family line of Bible teachers (her father, who was a local Baptist church pastor for over 40 years, now works alongside Emma and her team).
In Glasgow, Emma and David lead an apostolic hub with a staff of over fifty experienced prophetic ministers. Their vision is to host the presence of God and to equip, inspire, train and release those who will bring Kingdom transformation into every sphere of culture. Over the last seven years, many thousands have been trained and activated in prophecy and the revelatory gifts. Emma and her team have given well over 15,000 man hours of personal prophetic ministry to people who travel to Scotland from all over the world. From the Centre, millions of 'Lion Bites' daily prophetic emails have been sent to strengthen and encourage the children of God in almost every nation.
Over the years, Emma has been a successful corporate business manager, a church leader, a media spokesperson, a trained counsellor and a student leader. She and David live in the heart of the city of Glasgow with their three remarkable children and Joy, their Labrador Retriever. They sponsor Clarence, a young Tanzanian boy, through the charity Compassion.
Becca Greenwood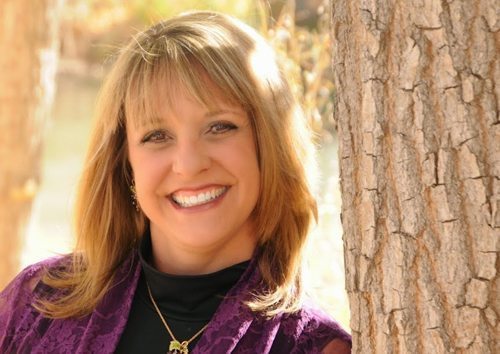 Rebecca is co-founder of Christian Harvest International and Strategic Prayer Action Network (SPAN). From the time she was young girl, Rebecca felt a drawing of the Lord that she would be used by Him. Her mother used to tell Rebecca she was blessed and her father loved to sing a son entitled Far Away Places to she and her sister when they were small girls. Little did her parents know they were speaking her destiny into her heart and mind even from the time she was a young child.
In a prayer time in 1990 she felt a strong presence of the Spirit in which she was overcome. During this time the Lord showed her a vision of thousands and thousands of souls from many nations. He challenged her saying, Becca, will you be accountable for the souls I have assigned to you? Will you reach them for Me? Her heart captivated by this experience, she seriously responded to the mandate of the Lord to the nations. Since this Kingdom encounter, her passion has been seeing the lands of the world impacted for the Glory of God and reaching people with the gospel and setting the captive free. Her heart cry has become, Lord give me the nations. . As a result, prophecy, prophetic intercession, transformational spiritual warfare prayer, spiritual mapping, deliverance and teaching the word of God extensively in the many lands of the earth are the main thrusts of Christian Harvest.
Over the past 24 years, she has ministered in and participated and led in spiritual warfare prayer journeys to 34 countries such as Egypt, Nepal, Italy, Turkey, Russia, Ukraine, Ireland, Spain, China, and to many cities and locations throughout the United States in which measurable breakthrough of transformation have been realized.
Having a heart for lost souls, Rebecca has seen many saved and set free. She ministers in transparency from her personal experiences of overcoming fear, depression, rebellion and anger into freedom. She is committed to equipping in scriptural truths on how to live an overcoming life of purpose, fulfillment and destiny. And to equip people and churches to have a Jesus captivated and authoritative prayer life in which change and transformation are realized.
While she loves to travel the world and partner with the Lord in touching people's lives, Rebecca's favorite and most cherished times are with her husband Greg and their three beautiful daughters: Kendall, Rebecca and Katie. They reside in Colorado Springs, CO and are members of Freedom Church.
Rebecca has been a guest on TBN, Its Supernatural, God Knows and the Harvest Show. She has written for publications such as Charisma, Pray! Magazine and Spirit-Led Woman. She graduated with a Doctorate of Practical Ministry from Wagner Leadership Institute where she also serves as a core faculty member.
She is the author of eight books:
Authority to Tread: An Intercessors Guide to Strategic-Level Spiritual Warfare
Breaking the Bonds of Evil: How to Set People Free from Demonic Oppression
The Power of a Godly Mother (ebook)
Destined to Rule: Spiritual Strategies for Advancing the Kingdom of God
Let Our Children Go: Steps to Free Your Child from Evil Influence and Demonic Harassment
Your Kingdom Come: Encouraged to Intercede
And was invited to partner with C. Peter Wagner in contributing to an Understanding Spiritual Warfare: Four Views. An academic book discussing four theological views of spiritual warfare which will be used in seminaries throughout the United States.
Defeating Strongholds of the Mind: A Believers Guide to Breaking Free
Rachel Hickson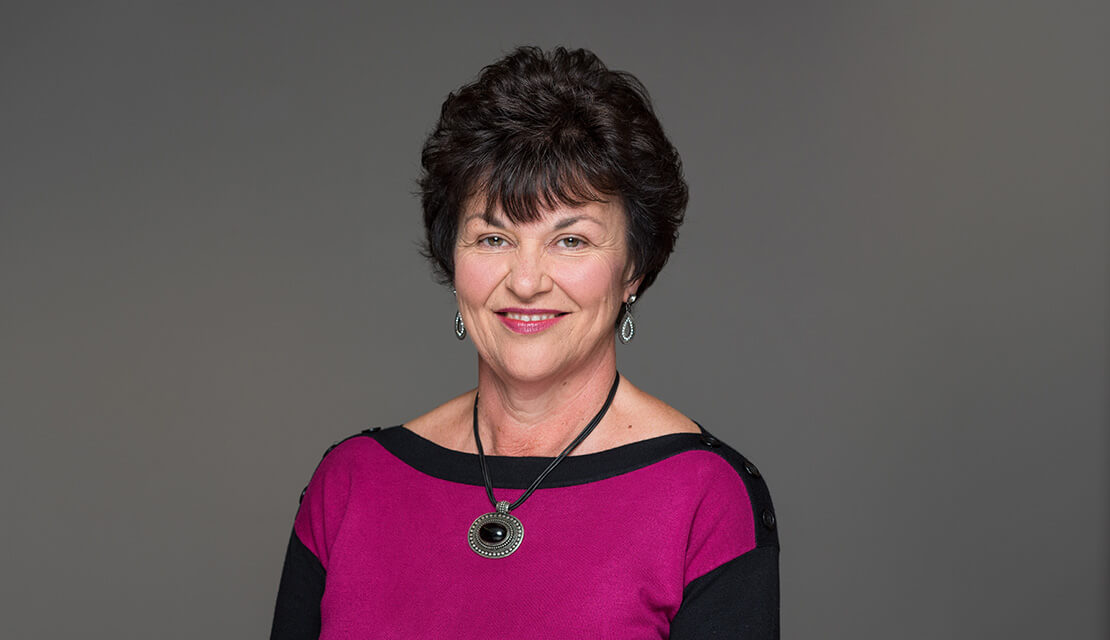 Rachel has been married to Gordon since 1981, and they have 2 married children and 5 grandchildren. Their daughter Nicola is married to Tim Douglass and they pastor a Hillsong Church in Melbourne, Australia, while their son, David, is married to Jenny and lives in Peterborough, UK, where they are part of KingsGate Church. Rachel is a daughter of missionaries, Alan and Eileen Vincent, and lived in India for 16 years as a child.

At the age of 24 Rachel, with her husband Gordon, worked alongside Reinhard Bonnke and the Christ for All Nations team in Africa. In Zimbabwe she almost lost her life in a horrific car accident, but was miraculously healed by God. After returning from Africa in 1990, Rachel and her husband, Gordon, pastored a group of four churches in Hertfordshire and it was during this time that that they established Heartcry Ministries with the call to train and equip people to be released into effective prayer and missions for their communities, cities and nations.
Rachel and Gordon moved to Oxford in May 2005, where Gordon was the Associate Minister at St Aldates until Dec 2010. Rachel and Gordon still live in Oxford, an incredible student city which has seen many great men of God like C.S.Lewis, John and Charles Wesley birthed.

Rachel travels internationally, visiting Europe, North America, Africa and India. Invitations come from various denominational backgrounds where a passion for unity has brought the churches together to pray for a move of God in their area. Rachel and Gordon have a passion to see cities transformed through the power of prayer and evangelism.

Rachel is the author of 8 books: Supernatural Communication - The Privilege of Prayer, Supernatural Breakthrough - The Heartcry for Change, published by New Wine Ministries. Stepping Stones to Freedom, Pathway of Peace, Run Your Race and Eat the Word, Speak the Word all published by Lion Hudson with study guides to accompany the teaching books too. Her most recent books are I Love Prayer and Release My Frozen Assets published by Heartcry for Change.

Marj Rossol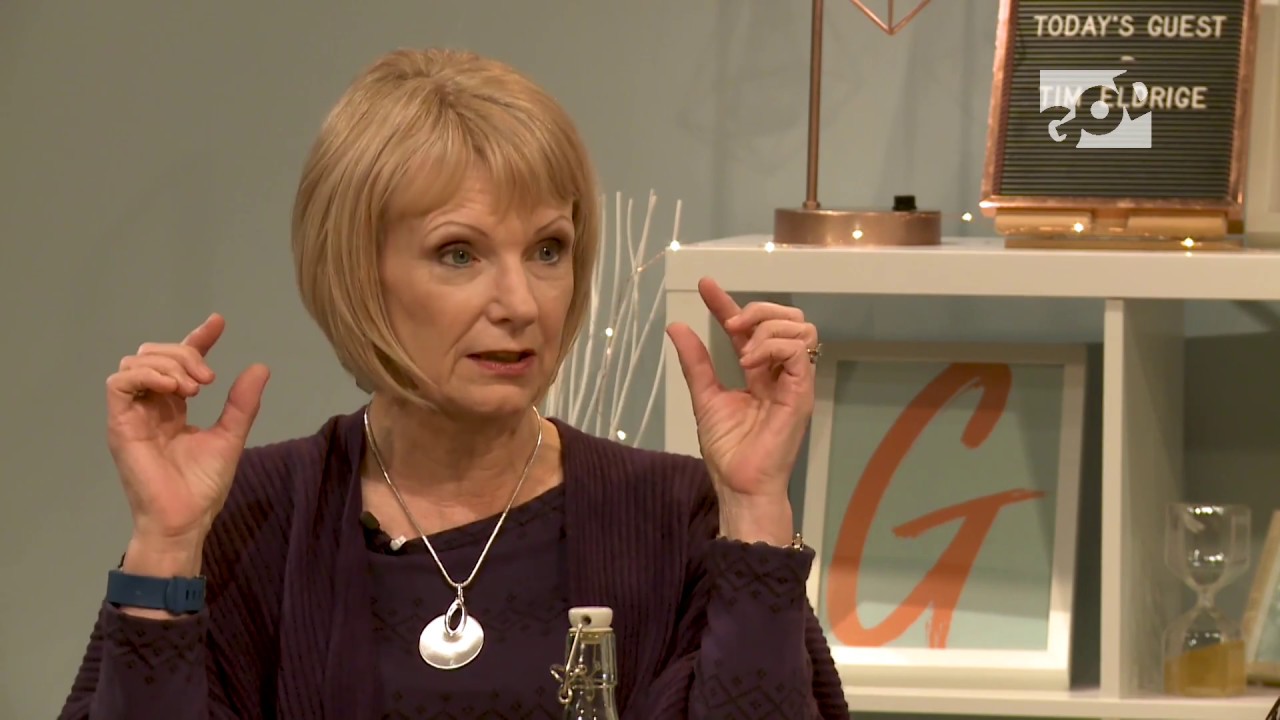 Ian and Marj have been married for over 30 years and have four adult children and five grandchildren. They have lived in Leicester for over 20 years and function in their apostolic and prophetic ministries at All Nations and to the wider body of Christ. They are received as a spiritual mum and dad within All Nations as well as by leaders and churches both in the UK and in other nations.
Adele Richards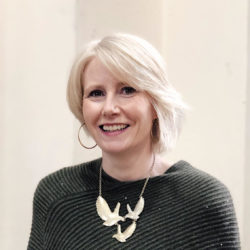 Adele is senior leader of CTF Bournemouth, alongside husband Dave. Their lives were transformed when they attended the Catch The Fire School of Ministry in Toronto in 2001. They then stayed on staff at Catch The Fire for four years before heading off to New Zealand for three years to join Fatherheart Ministries with James & Denise Jordan. They started Catch The Fire Bournemouth in September 2014.
Dave runs his own project management and building surveying practice in Christchurch. Adele works part time for the church, and writes children's fiction in her spare time. They have two gorgeous girls, a geriatric cat and a mad Labrador puppy.
Simon Braker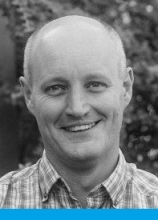 Simon Braker is a graduate of Kingdom Faith Bible School. He holds a doctorate in practical ministry awarded by the Wagner Leadership Institute, and is an ordained Prophet through Harvest International Ministries (HIM).

He serves on the core leadership team for the British Isles Counsel of Prophets and he is the co-founder of Legacy Ministries International, He founded The School of the Spirit in 2008, a practical training programme for equipping and activating churches and believers in the ministry of the Holy Spirit.

He also co-leads the UK Prophetic mentoring programme which focuses on helping Prophets and emerging prophets to deepen their understanding in how to grow and function in prophetic ministry.
He has been ministering internationally for many years

Simon and his wife Joe are based in Leicester (UK), where He serves on the
senior staff of Holy Trinity Church.
They have been married for 26 years, and have four children: Rebekah, Samuel, Ruth and Daniel.
---


Timetable
Thursday 21 November
19:00 Doors Open
19:30 Worship
20:30 Session 1: Simon Braker
Friday 22 November
09:00 Doors Open (Kings Coffee House open for breakfast from 8am)
10:00 Worship
10:45 Session 2: Rachel Hickson
12:15 Session 3: Adele Richards
14:30 Session 4: Marj Rossol
19:00 Evening Doors Open
19:30 Worship
20:30 Session 5: Emma Stark
Saturday 23 November
09:00 Doors Open (Kings Coffee House open for breakfast from 8am)
10:00 Worship
10:45 Session 6: Becca Greenwood
12:15 Session 7: Emma Stark
14:30 Session 8: Simon Braker
16:15 Session 9: Panel Discussion
19:00 Evening Doors Open
19:30 Worship
20:30 Session 10: Becca Greenwood
---
FAQs
Refreshments
We will be serving complimentary tea and coffee during breaks. Do bring your own reusable mug if you have one, but otherwise we do offer disposable cups. Please note that we may not be able to offer this during sessions. On Friday and Saturday, Kings Coffee House will be open during the day from 8am selling hot drinks, food and snacks.
Personal Belongings
Please do keep belongings available with you at all times.
Places to Eat
If you need to find somehwere to have dinner before hand you can find a list of places here: https://holytrinityleicester.org/wp-content/uploads/2019/07/Local-Information-2019.pdf
Car Parking
Car parking in the immediate area is limited to some on-street parking (on Regent Road, King Street, Upper King Street and Crescent Street), but be aware that there is a Residents Parking Permit only area in operation at all times of day on other roads - do check signs carefully.
The best place to park cars is the Newarke Street Car Park which is a 5-10min walk from Holy Trinity Church. Alternatives are the Welford Road multi-storey car park or Granby Halls car park. However both of these often fill up with hospital visitors.
If you require blue-badge parking, please contact the office to help us assist you. For those that are less mobile, you may find it easier to have someone drop you off at our front entrance then go on to park.
Wi-fi
Free wifi is available in the building - look out for the HTL Free Wifi network. Otherwise the building has good 4G reception.
Children
We generally do not expect children under 14 to attend, however we recognise there may be exceptional circumstances and in which case we ask that you contact office@htl.church to discuss this further. Children aged 14 and over must purchase an adult ticket.