Conversation with the Big Lottery Fund

Tuesday, 23 May 2017 from 09:30 to 13:30 (BST)
Event Details
Conversation with the Big Lottery Fund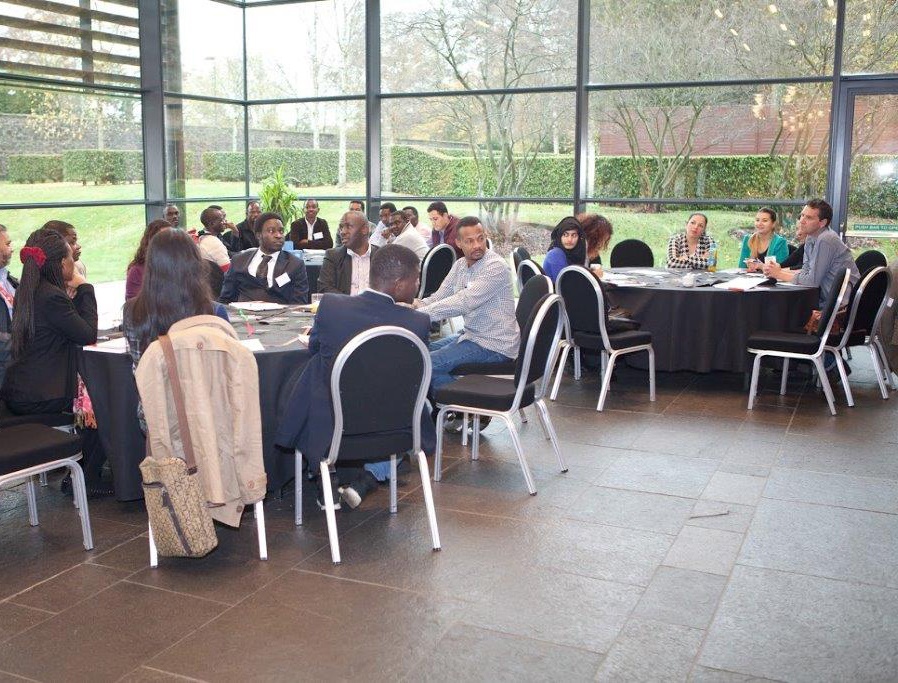 CEMVO Scotland are pleased to announce 3 events we will be delivering in conjunction with the Big Lottery Fund.
The Rationale
Big Lottery Fund is the largest community funder in the UK. Last year they distributed £700m to 12,000 projects, using money raised by National Lottery players. Most Big Lottery Fund grants support local charities run by volunteers. In Scotland you can apply for grants from £500 to over £500,000 for funding to be used by communities to run amazing projects led by local people. The Big Lottery Fund ethos isn't to tell people what to do but to respond to what matters to them. They know what their communities need. 
Every day thousands of local people play the National Lottery in the hope of winning the jackpot and changing their lives. The Big Lottery Fund is one of the organisations putting the National Lottery Good Cause money back into the hands of communities.
There's no such thing as too big or too small. The Big Lottery Fund wants to know what matters to local communities and to those looking to overcome challenging circumstances. They want to work with groups and organisations that are putting people first, that are building on the strengths people bring and are connected to what else is going on around them.
As funding sources shrink, priorities change and new communities emerge, the 3rd sector has to evolve to address this.  CEMVO Scotland has convened this opportunity to meet key leaders from the Big Lottery Fund team in Scotland. The event will help organisations and groups that may not have applied to the Big Lottery Fund before to develop a better understanding of how they work and the activities they are looking to support in our communities.
The Objectives
To collectively share our experiences and knowledge of the EM third sector and the communities we serve.
To develop a better understanding of how Big Lottery Fund operates and help with development of stronger applications.
To share the issues we face in terms of our capacity to apply for funding and deliver projects.
The Format
The format on the day will include information sessions followed by workshops on issues facing the EM third sector at the current time and how this has an impact on our work.  There are workshops on the day with key discussion points for the day, these are highlighted on the programme. 
However we want this to be as dynamic as possible and allow discussion and topics to be led by participants, so please feel free to include relevant areas of discussion.  There will be time to also put your questions to the Big Lottery Fund staff after the workshops.
Programme
Princes Trust,
The Prince's Trust Wolfson Centre,
Cumbrae House, 15 Carlton Court, Glasgow, G5 9JP
Tuesday 23rd May 2017
9:30am -1:30pm
9:30  am    Registration and Teas/Coffees
10:00am   Introductions and setting scene for the conversation - Shaista Asghar Head of Operations and Resources
10:10 am  An Introduction to BIG Strategy and Funding streams and future developments – Martin Cawley, Director for Scotland, Big Lottery Fund
10:30 am   Workshops   
§  Experience with Funding - Big Lottery Fund & other funders
§  Current Engagement - What works and improvement strategies
§ How it is- EM third sector experience (people, communities, issues, barriers, strengths, capacity and sustainability)
§ How should it be? Mechanism to feed into future funding streams (collection of data on EM orgs, how should intelligence on communities and sector be gathered?) 
11:30 am   Workshop Feedback 
12:00 pm   Q&A session (with representative from the Big Lottery Fund Senior Management Team) 
12:30 pm   Lunch and Networking
For further information please contact via email shaistaasghar@cemvoscotland.org.uk or call  on 0141 248 4830
When & Where

The Prince's Trust Wolfson Centre
Cumbrae House
15 Carlton Court
G5 9JP Glasgow
United Kingdom


Tuesday, 23 May 2017 from 09:30 to 13:30 (BST)
Add to my calendar
Organiser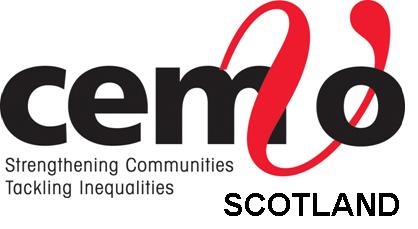 CEMVO Scotland plays a developing and supporting role in building the Network's capacity and leadership, in this way promoting more inclusive policy processes.
A Scottish charity committed to strengthening communities and tackling inequalities. CEMVO Scotland works with the BME sector across Scotland, is a strategic partner to the Scottish Government, and promotes a partnership approach to increase understanding of the EM third sector and inspire others to strive to reduce the inequality gap.