As the music industry opens up, join us to develop strategies to help you through a range of mental wellbeing challenges you might face.
About this event
There's a lot to deal with right now. As the music industry begins to return to a more familiar rhythm, the change and uncertainty of what comes next may leave you feeling anxious, or perhaps struggling with self-doubt or bouts of low mood. If you're a performer, composer, sound engineer, or hold any other career in the music industry, join us to build a toolbox of coping strategies across these six sessions, each tackling a different issue you may find yourself grappling with.
How will this benefit me?
While a career in music can be fun and rewarding, it can also create difficult conditions in which to look after your mental wellbeing. Long periods of time away from home, physical strain and criticism on social media all have the potential to exacerbate any struggles you may already be experiencing. These situations can have a very real impact on your ability to fully engage with and to enjoy what you do. Developing coping strategies to overcome these difficult moments will help you keep alive your love for your profession, allowing you to enjoy more fully the amazing parts of working in music and make the most of your career in the long term.
What will happen on the day?
The session will take place remotely via Zoom, and the start time listed will be when our waiting room will open - the session will then fully begin 15 minutes later. For example, an event listed at 11:15 for a 11:30 start time will then run for 90 minutes until 13:00.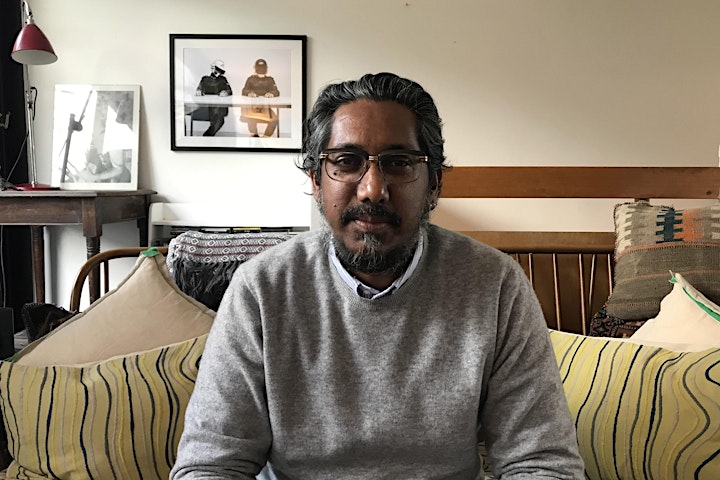 Who will be speaking at this session?
Consultant and psychotherapist Chula Goonewardene is co-founder of health and wellbeing service AZURAMINDS. A former professional musician, Chula works extensively with music industry professionals and high-profile creative artists through his private psychotherapy practice, and lectures on the Addiction Pyschology & Counselling MSc at London South Bank University.
Who is running these sessions?
We are Help Musicians, a charity that wants a world where musicians thrive. Our recent research showed 87% of musicians found their mental health had deteriorated since the start of the pandemic, so we have teamed up with our expert partners to provide you with tips and techniques you can implement day-to-day to help you work through a range of challenges to your mental wellbeing, as an extension of our dedicated mental health service, Music Minds Matter.
For any questions regarding these sessions, including accessibility, please contact MMMwellbeing@helpmusicians.org.uk
Book for other sessions
Managing stress, worries and anxiety | Friday 2 July 2021, 11.15am
Managing low mood | Friday 16 July 2021, 11.15am
Dealing with self-doubt | Friday 6 August 2021, 11.15am
Dealing with uncertainty | Friday 27 August 2021, 11.15am
Coping with change | Wednesday 1 September 2021, 11.15am
Building confidence | Wednesday 15 September 2021, 11.15am
Privacy Statement
I understand that the information submitted will be treated according to the Help Musicians Privacy Policy, and will be used for the purpose of attendee demographic and data collection for the event.
Organiser of Conversations and Coping Strategies: coping with change
Help Musicians is a charity that loves music and for 100 years has been working hard to make a meaningful difference to the lives of musicians across the UK. We want to create a world where musicians thrive.