About this Event
Disrupt Space is a visual arts agency established to nurture and represent emerging Black visual artists. Conversations in Colour reveals works of art to kick start the company's mission to grow a community of art lovers, collectors and people passionate about social change.
The Department Store in Brixton (11th - 15th of October, 12 - 5pm) is the venue for the show, where the incredible talents of artists Lola Betiku, Marlon Stewart, Sharon Adebisi and Gus Brooks-Simpson take to centre stage.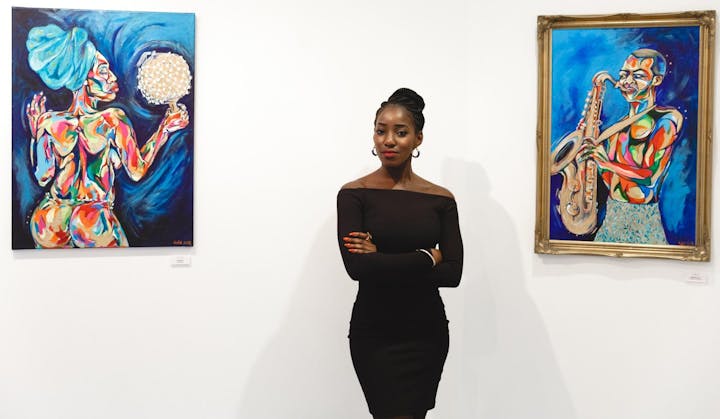 Lola… covers contemporary African art, exploring figurative ideas of identity and cultural pride.
Founded by Director, Paul Reid (a.k.a. Brother Pablo) and as the company name suggests, there's real purpose and passion to this mission. There's an abundance of talented Black artists in the UK but let's face it... the mainstream arts world is notorious for cultural bias.
Marlon... confronts when Boy meets World.
Consistent with his track record in community development and institution building, Paul now embarks upon his next venture; to accelerate the progression of young Black visual artists through Disrupt Space to champion creativity and build a platform for the future. In his words, "It's a real pleasure to see the work of these brilliant artists being supported within the context of their community".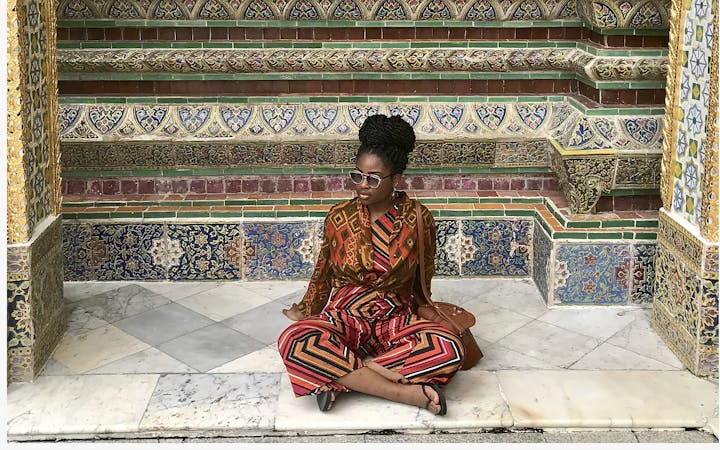 Sharon…shares her emotions whilst travelling through the beginnings of adulthood.
To this end, on Sunday 13th October 2 - 4pm, Disrupt Space invites one of our leading Black visual artist 'Alvin Kofi', as a guest to contribute to the exhibition. The audience will have preview to new works from his coming collection 'Figures in a Landscape' to be launch later in the year.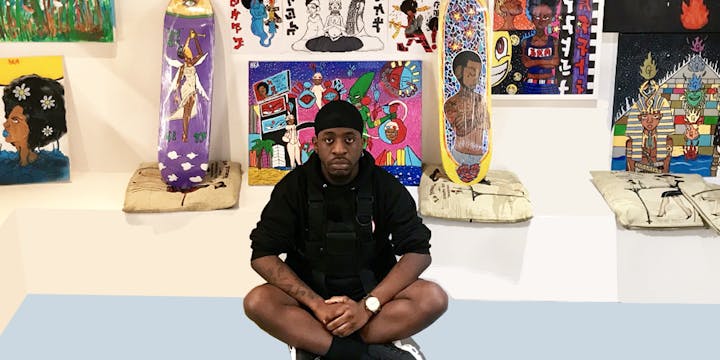 Gus… explores themes that humans have engaged with since conception.
This event is free to the public but works of art will be available for sale.
#BlackArtsDisrupt
www.disruptspace.org
twitter: disruptspacehq
facebook: disruptspacehq
instagram: officialdisruptspace
Disrupt Space is interested in hearing from:
1. artists who are interested in what the company has to offer
2. art collectors who wish to stay informed of developments
3. individuals interested in commissioning works of art
4. corporates and public bodies interested in supporting this work
For further information contact: info@disruptspace.org
We look forward to hearing from you.