Description
Dr Dominique Thompson
'What Next for Student Mental Health? A GP Perspective'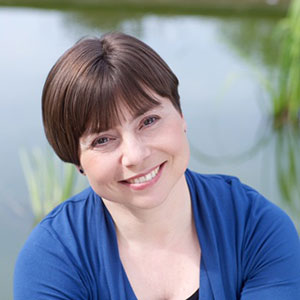 Student mental health is now a well recognised issue in the UK, with some commentators even using the term 'crisis' to describe recent trends. Dominique brings her personal and national experience to deliver this lively and engaging talk on where we are now and where student mental health is likely to be heading. She will consider what might have driven some of this trend, and what we may need to do to support the younger generation in the future. We all have a part to play
Biography
Dr Dominique Thompson has been a GP since 2000, and was Director of the University of Bristol Students' Health Service from 2010-17. As Director she led an innovative drive to develop new services, including the original pilot for the now Bristol-wide, primary care eating disorders service (First Step), and a primary care based psychology service for students with Emotionally Unstable Personality Disorder (SHERPa).
She was the GP member of the NICE Eating Disorders Guidelines Development Group 2015-17.
The University Practice was named Bristol GP Practice of the Year 2016, and in 2017 Dominique was named Bristol Healthcare Professional of the Year.
After 17 years as a GP, Dominique has now launched her own student health and wellbeing consultancy, to assist universities, the NHS and other organisations in improving their student support offer.
Dominique writes frequently about young adult wellbeing, eating disorders and mental health in both the medical and non-medical press. She has collaborated on mental health apps and website development, and written book chapters on mental health, for publication in 2018/19.
Twitter: @DrdomThompson
You can find out more, and contact her at www.buzzconsulting.co.uk
Event Timings:
17.30 Doors open
18.00 Talk commences
19.15 Event closes
Location: De Grey Court
If you have any queries about this event or any University event please contact the Events Office on
t: 01904 876654 or e: events@yorksj.ac.uk
York St John University hosts an annual series of public talks and events that are free and open to all. This year, our community events feature a range of contemporary subjects that affect our daily lives and we invite you to join in on the conversations that matter. Reflecting on the topical issues of mental health and wellbeing, our speakers are leaders in their field or popular public figures and all have something of special interest to share with you. Find out more about the events in our 2018 series here.