Description
Professor Dame Til Wykes
Food for Thought - Psychological Treatments for Thinking Disorders in People with Schizophrenia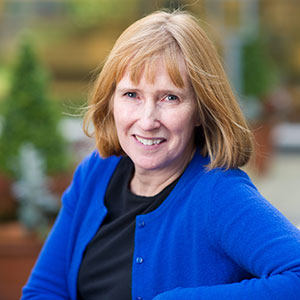 Around 1% of the population will have a diagnosis of schizophrenia. It comes with problems in recovery and a failure to achieve life goals such as having a job, living independently and having a fulfilling social relationship. We know that people with this diagnosis often have difficulties in concentrating, remembering and planning and these seem to be key factors limiting their recovery. So far medication has had little effect on these problems but a relatively new treatment – cognitive remediation holds out hope of improving these thinking problems. It is still early days but this talk will describe the background, current research and outcomes of treatment trials and looks to the future in terms of tailoring treatments to increase the rate of recovery.
Biography
Til Wykes is Professor of Clinical Psychology and Rehabilitation and Vice Dean Psychology and Systems Sciences at the Institute of Psychiatry, Psychology & Neuroscience, King's College London. She has been involved in research on rehabilitation for many years both in the development of services and the evaluation of innovative psychological treatments for psychosis. She founded and is now Co-Director of the Service User Research Enterprise (SURE), which employs expert researchers with experience of using mental health services.
She edits the Journal of Mental Health. She was awarded a Damehood for her work in mental health and recently received an honorary Doctorate in Health Sciences from York St John University.

Event Timings:
17.30 Doors open
18.00 Talk commences
19.15 Event closes
Location: De Grey Court
If you have any queries about this event or any University event please contact the Events Office on
t: 01904 876654 or e: events@yorksj.ac.uk
York St John University hosts an annual series of public talks and events that are free and open to all. This year, our community events feature a range of contemporary subjects that affect our daily lives and we invite you to join in on the conversations that matter. Reflecting on the topical issues of mental health and wellbeing, our speakers are leaders in their field or popular public figures and all have something of special interest to share with you. Find out more about the events in our 2018 series here.
Privacy Policy
York St John University will use the data you submit in Eventbrite for the purposes of administering this event. York St John University utilises third party software for data storage, tracking and analysis activity but your details will not be used by any of these third parties in order to contact you Any data you share with us will be used to help us improve your event experience and for event tracking and analysis activity within the University.
We will only send you important information and reminders related to the event you have booked unless you tell us otherwise. During the booking process, if you opt in to receive emails about the latest events hosted and supported by York St John University, you consent to York St John University contacting you with relevant information.
If you no longer wish to hear from us you can opt out at any time by changing your contact preferences via the link in emails you receive from us or by contacting us: events@Yorksj.ac.uk /01904 876654.