Description
Revd Professor Alistair Ross
Spirituality and Mental Health - Old Friends or New Partners?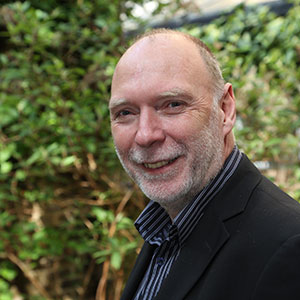 Mental health and psychological well-being is one of the greatest challenges society faces. Everyone is touched by the spectre of mental illness, in our own experience or through engaging with the experiences of others close to us.
A neglected area that can enhance what it is to be human is spirituality. Spirituality has the potential to enhance how to we connect to ourselves, to others and beyond ourselves. Spirituality can restore the often neglected area of our humanity, our soul.
Biography
Alistair Ross is associate professor of psychotherapy at Oxford University. He is also Director of Psychodynamic Studies, Dean, and Fellow of Kellogg College, Oxford. He has been Chair of BACP's Professional Ethics and Quality Standards committee.
Before focussing on therapy, Alistair trained and worked as a Baptist minister of religion and has also worked as part of a chaplaincy team in a psychiatric hospital.
He is the author of a brief biography on Freud (the History Press, 2016) which Ruby Wax thinks is a 'very very smart book'. He is currently writing an Introduction to Contemporary Psychodynamic Counselling and Therapy (Open University), as well as an encyclopaedia on Freud.
Event Timings:
17.30 Doors open
18.00 Talk commences
19.15 Event closes
Location: De Grey Court
If you have any queries about this event or any University event please contact the Events Office on
t: 01904 876654 or e: events@yorksj.ac.uk
York St John University hosts an annual series of public talks and events that are free and open to all. This year, our community events feature a range of contemporary subjects that affect our daily lives and we invite you to join in on the conversations that matter. Reflecting on the topical issues of mental health and wellbeing, our speakers are leaders in their field or popular public figures and all have something of special interest to share with you. Find out more about the events in our 2018 series here.


Privacy Policy
York St John University will use the data you submit in Eventbrite for the purposes of administering this event. York St John University utilises third party software for data storage, tracking and analysis activity but your details will not be used by any of these third parties in order to contact you Any data you share with us will be used to help us improve your event experience and for event tracking and analysis activity within the University.
We will only send you important information and reminders related to the event you have booked unless you tell us otherwise. During the booking process, if you opt in to receive emails about the latest events hosted and supported by York St John University, you consent to York St John University contacting you with relevant information.
If you no longer wish to hear from us you can opt out at any time by changing your contact preferences via the link in emails you receive from us or by contacting us: events@Yorksj.ac.uk /01904 876654.