Multiple Dates
Conversations with heÅlium — let's hear your thoughts!
Shifting paradigms in the 21st century: Learning, living, playing, healing and thriving is the heÅlium vision.
About this event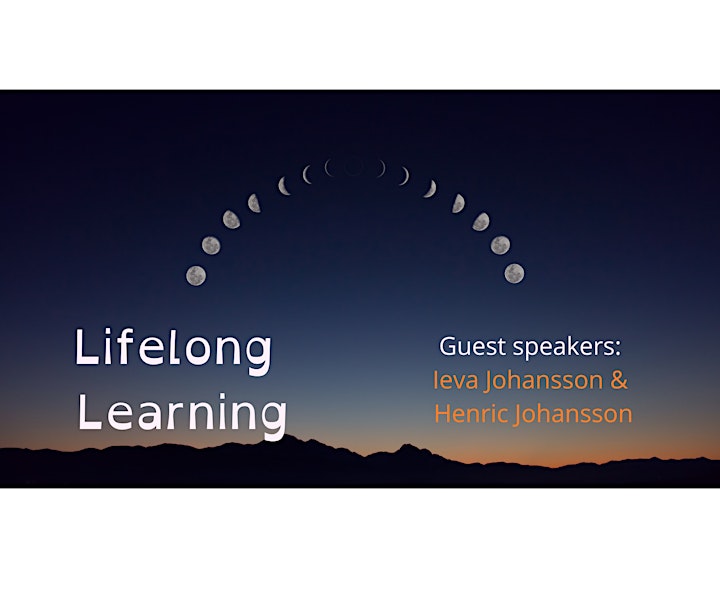 The fourth Monday of every month, we invite you to spend an hour with us to explore, share, connect and talk our way towards a better future for our young people — for all generations, present and future.
We'll be inviting thinkers and doers to join us and inspire us with their stories.
On Monday July 26 Ieva and Henric Johansson will join us from Latvia and Norway to share their approach to learning.
Henric and Ieva make their audiences and clients learn through laughter and in-depth knowledge about communicating better and experiencing clarity, peace, and personal growth.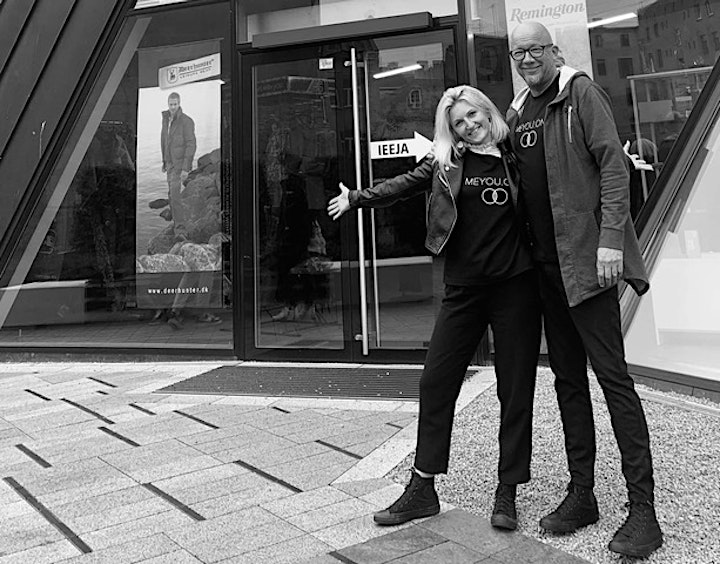 Monday's Conversation will be about "Lifelong learning"
Some question we might raise:
How do we raise conscious, responsible and awakened individuals, able to find and meet their own purpose in life, and to the benefit of the collective?
What role does lived experience play in how we learn?
How do we integrate heart, hand and head into our learning experiences?
To add Your Thoughts to the Conversation, book your free ticket now and join us on Monday the 26th July, 8 - 9 pm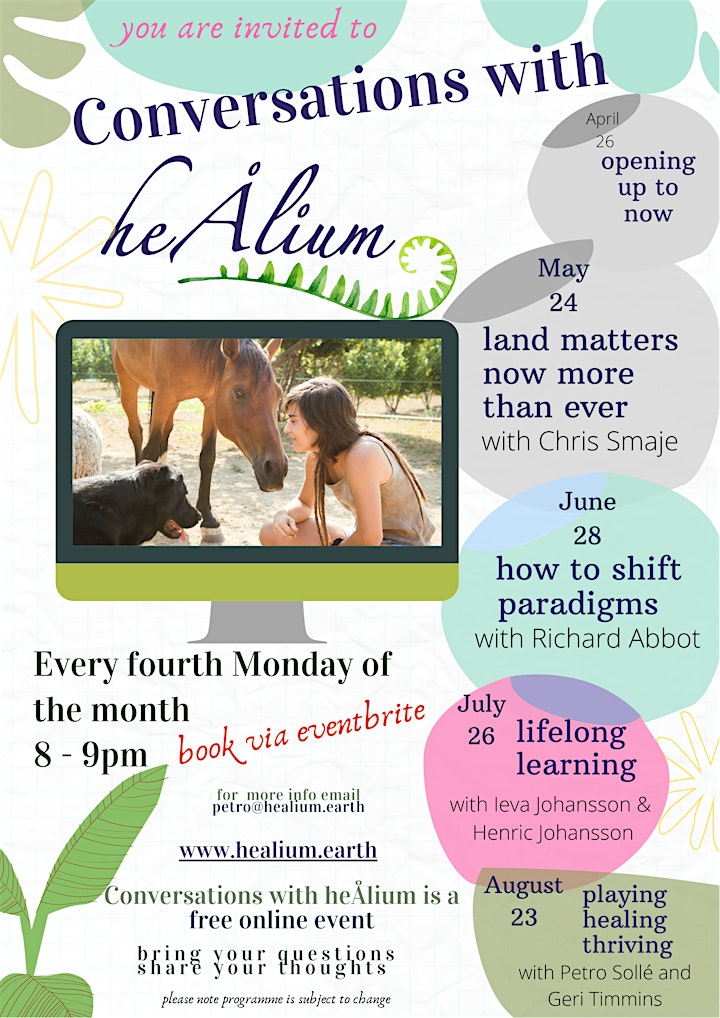 If you're completely new to heÅlium: welcome!
Do have a look at our website to give you a flavour of our vision.
Subscribe to our newsletter or send us a hello email, we'd love to hear from you.
These conversations are for you to share your thoughts, ask your questions — togther we can create synergy for change.
There is only now.
Organiser of Conversations with heÅlium — let's hear your thoughts!
Founders and directors of heÅlium, we have a vision of a future where all may thrive.
Based on a foundation of universal law and language, radical love, agile design and play, we envisage a place —or many places —starting in our own community of the Five Vallyes in Gloucestershire, where w ecan grow food and community, where young people can evolve alongside elders and practitioners, rooted in land-based learning, in conncetion with the earth, the seasons, and the fauna and flora.
Our events aim to connect people and places, hear diverse voices and create a new paradigm of synergistic, radical change.