Description
CONVERSION ELITE - THE OPTIMISATION CONFERENCE - LONDON 6TH JUNE
Conversion Elite is a conference – We have selected the finest speakers and top
industry practitioners for this one-day event that's all about online optimization.
But it's more than that...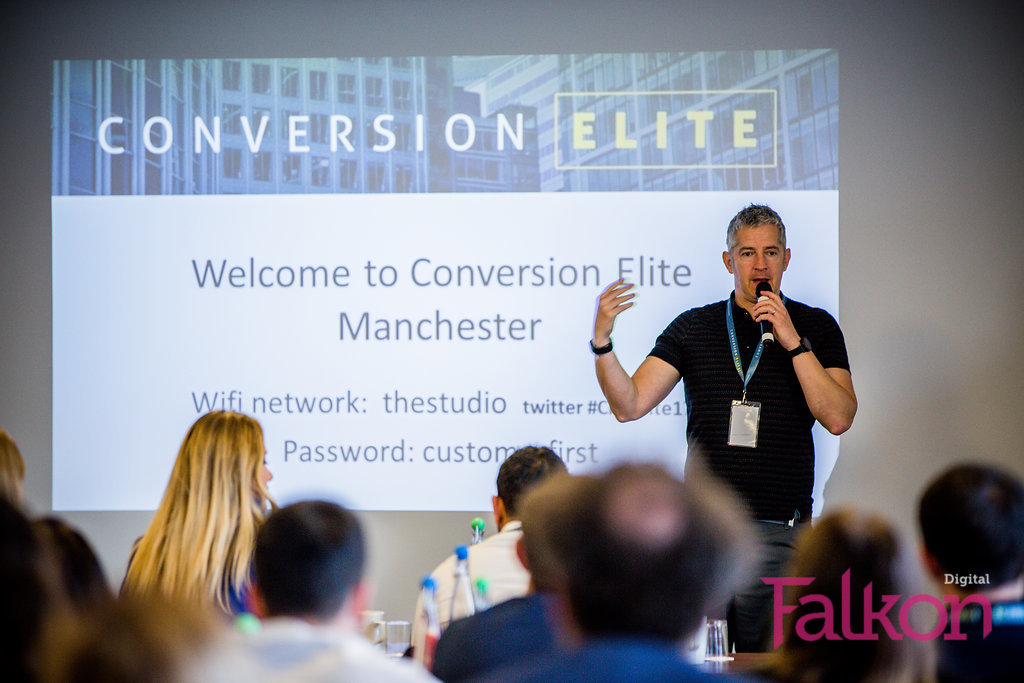 Conversion Elite is a seminar – It's intimate, it's about learning and knowledge sharing. The Elite speakers will be providing you with actionable takeaways, the latest methodologies, tools
and
tricks.
Conversion Elite is for you if you're in-house, from an agency or a freelance
consultant or practitioner.

Check-in and dive deep into optimization and growth with the Conversion Elite.
WHAT WILL BE COVERED?
· CXO Customer eXperience Optimisation
· ML in optimisation
· Optimisation Growth
· Persuasion Psychology
· Analytics – identifying and forecasting testing opportunity
Check the programme for session details www.conversion-elite.co.uk. Actionable sessions designed to
equip you with the knowledge and tools you need to strengthen your CRO skills.
There is no time wasting and there are definitely no sales pitches.

This is the third event in the Conversion Elite series. Our speakers are the elite
of the CRO industry and the attendees are intermediary to advanced in tech
level, with the majority either decision makers or influencers. Conversion Elite is a day out of the office that creates some
serious ROI for people in online optimization and the networking is exceptional.
Here's the twist.

On the same day, at the same venue, the Search Elite conference
(www.searchelite.co.uk) will be taking place in the auditorium next door. At the end
of the Conversion Elite programme, you will join forces with the Search Elite audience
to learn how CRO and SEO can and should work together. You'll discover how CRO &
SEO can team up and the awesome opportunities this gives a business.
This CRO/SEO session will open with a lively debate/panel hosted and
created by Jono Alderson,
Principal consultant
at Distilled, with help from Jon
Myers, chief growth officer, DeepCrawl and UK search personality of the Year
2017.

Networking is Important to you
You've come to learn but you've also come to network right? We get that. It's a big
part of the day.
There are breakout sessions throughout and a glittering after event drinks party, so
you'll have plenty of opportunities to chat with your peers and meet all the
speakers.
If you want to mix with some of the most interesting people in the business
and have meaningful conversations with top influencers and decision makers
then you have to be part of the Conversion Elite and Search Elite day.
Ticket Prices
£297 + VAT
Group Discount
Group discounts are available for 4 or more tickets. Contact: Craig Rayner
Craig@searchelite.co.uk for details.
Learn, Knowledge Share, Network, Party
Organiser of CONVERSION ELITE - THE ONLINE OPTIMISATION CONFERENCE - LONDON 6TH JUNE