Description
Hackney Council and Made in Hackney are running a series of free workshops in November, showing lots of ways of making the most of the food you buy, eating more food that's good for you and good for the planet, and making sure those peelings and inedible bits get recycled and turned into energy or compost.
Do you often find you have vegetables in your fridge and do not what to make with them? Learn how to cook a delicious, cheap meal with potatoes at this FREE cookery class.
Menu:
Leek and potato soup
Veg burgers (with leftover potatoes and canned black beans)
Potatoes and courgette dauphinoise gratin
Salad
Smoothie (with fruits close to going off)
About Made In Hackney: We deliver fun, supportive, often life changing courses in local food growing, cooking and composting skills. Our teachers help learners develop the practical skills to feed themselves and their family as healthily and ethically as their budget allows. Classes also incorporate discussions about reducing waste, eating seasonally, buying local, understanding certifications and how food choices can help tackle global issues. A learning and social occasion, the classes end with a shared meal. As well as the program we run in our beautiful recycled, eco-kitchen, we take our program into schools, community centres and anywhere else with people with a desire to learn how to cook delicious healthy food that's good for people and planet.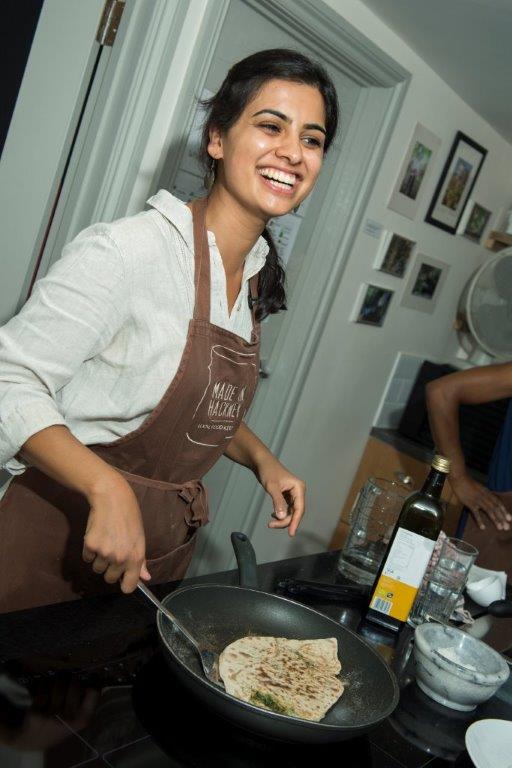 Hackney Council has received funding for this event as part of Small Change Big Difference. This pilot aims to help Londoners reduce food waste while promoting healthy and sustainable eating and recycling of unavoidable food waste.
Thanks to the contribution of Life Funding.
*Photograph by Christian Sinibaldi