Running out of ideas what to make with the leftovers of your cupboards? Join us to get some inspiration and tips.
About this event
Raise your spirits and enjoy a 30-minute cookery class with outstanding Chef, Paul Hartley.
We believe there is nothing more therapeutic than cooking something from scratch and seeing amazing results. Cooking is good for soul and brings a high reward of self-satisfaction. Chicken Ramen is a tasty, quick, nutritious dish that is flexible with ingredients and for using up leftover vegetables in the fridge!
Please see below ingredient and equipment list so you can get involved and cook along live! Alternatively, watch and enjoy the class and then have fun making this delicious healthy dish in your own time.
Our Chef can't wait to cook with you on Friday 1st May. Please have your recipes printed, ingredients weighed up, equipment ready and aprons on!
Preparation and Equipment
• 1 medium size pan for this recipe, if you are cooking for more then a larger pan and if it is for 2 a smaller pan and adjust the recipe accordingly
• 1 baking tray
• A roasting fork (this is the large fork for holding a roasting joint in place when carving don't worry if you don't have one its only for presenting the dish at the end)
• A large serving spoon
• 4 bowls warmed in the oven
• Clean hands and an apron!
• Pre heated oven 200°C
• Chopped garlic and ginger
• Pre prepared stock (see ingredients below in red)
Ingredients for up to 4 guests
• 2 large chicken breasts or 4 small chicken breasts
• 4 tsp Chinese 5 spice (optional)
• 4 nests of sharwoods medium noodles (approx. 240g)
• 1 litre fresh chicken stock or make 1 litre of chicken stock using a stock cube as directed on the packet I find Knorr stock cube pots best for flavour when I run out of fresh stock
• 4 chopped spring onions for the broth
• 4 spring onions for garnish sliced lengthways
• 8 tsp soy
• 4 tsp mirin (or use 2 tsp honey and 2tsp white wine vinegar if you don't have mirin)
• 2 large cloves chopped garlic (approx. 10g)
• 4tsp chopped ginger (approx. 10g)
• 4 medium size eggs (ironically slightly older eggs are better as they peel easier)
• Large handful fresh coriander
• 2 lemons
• 2 fresh red chilli (optional)
• Sesame oil or veg oil
• (Optional left over vegetables such as cooked carrots peas peppers etc)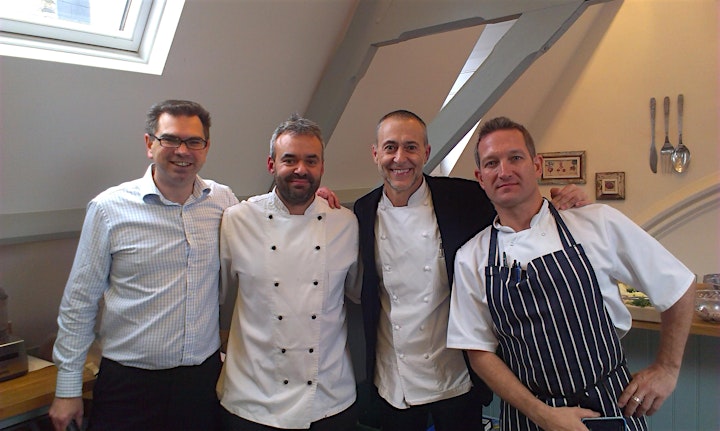 About Paul Hartley:
Paul Hartley brings an impressive wealth of experience to the company. From Head Pastry Chef at the Pharmacy in London to a Head Baker at a Relais and Chateaux Hotel. He's worked with the most renowned chefs in the world including Marco Pierre White and John Torode. Also he is proud to of worked alongside Michel Roux Junior, Lesley Waters, Brian Turner and Jason Atherton.
At the beginning of his career Paul worked at a French Michelin star restaurant, called Le Pave d'Auge. This gave him a strong foundation, igniting a passion and determination to learn as much as he could. Blood, sweat and tears (and of course hard work) really did pay off for him. Later in his career Peter Kroone head hunted Paul. Peter was the MD at the Chewton Glen, Paul was employed to help maintain their various accolade's and Michelin Star status. During this time the Chewton Glen Hotel ranked the best country house hotel in the world! In 2007 Paul normally delivers events for SME's and for some of the most successful companies in the world. Because of the coronavirus he is delivering fruit and vegetables to those in isolation in his local community.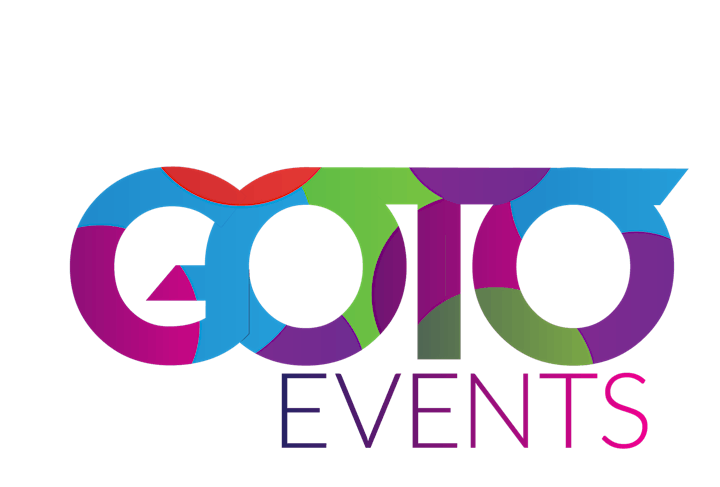 GOTO Events are the leading UK team building company, with over 15 years experiences, and over 100 indoor, outdoor and evening event solutions. The entire company vision is dedicated to the evolution of team building in the modern age. Gone are the days of the stereotypical events that your average employee will dread. People, teams and companies want more from their experiences. They want to see and witness true return on investment. Participants want to come away feeling inspired, motivated and engaged.
Services range from events that are simply 'just be fun', to objective lead learning and development, and everything that sits in the middle.
Working with clients including Facebook, Sony, Redbull, Estee Lauder and Tesco, GOTO Events are used to creative entertainment. Cooking events have become increasingly popular over the years, especially with the popularity of the famous celebrity TV shows.