Cool Designs: Engineering at the Ends of the Earth - IABSE Annual Lecture
Description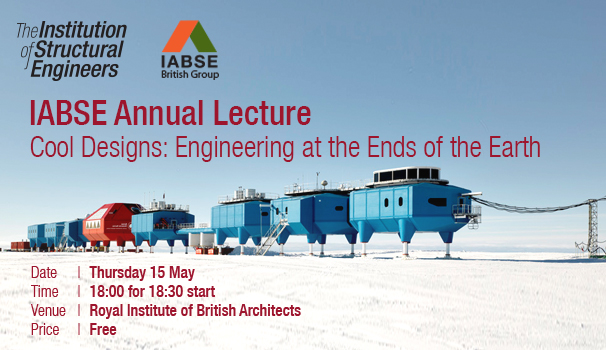 Presented by Peter Ayres
The design of facilities in polar regions presents unique challenges in terms of extreme climate, logistics and sustainable remote living. These challenges and how they have been overcome through thoughtful, innovative design are discussed with particular reference to the recently completed Halley VI Antarctic Research Station, winner of the Sustainability Award at The Structural Awards 2013.
Peter, Senior Structural Engineering Director with AECOM, has over 25 years' experience leading multidisciplinary design teams on innovative projects around the world and has the rare distinction of having worked on every continent on Earth. He led the AECOM team which won the design competition and delivered the Halley VI Antarctic Station, the world's first fully relocatable permanently manned Antarctic base. More recently, he has led engineering teams on major international sports programmes including stadia for the Rio 2016 Olympic Games, Russia 2018 and Qatar 2022.
Registration from 18:00hrs.