Durham University COP26 Event Series: Sharing Climate Change Research and Knowledge
About this event
Durham University COP26 Event Series:
'STEAM for ACE'
This event series of Durham University brings together Sciences (Natural and Social Sciences), Technology, Engineering, Arts and Maths (STEAM) for Action on Climate Empowerment (ACE).
Action for Climate Empowerment is a term that was adopted by the United Nations Framework Convention on Climate Change (UNFCCC) for work under Article 6 of the Convention (1992) and Article 12 of the Paris Agreement (2015). The aim of ACE is 'to empower all members of society to engage in climate action, through education, training, public awareness, public participation, public access to information, and international cooperation on these issues.' All focus areas are crucial in addressing the global climate emergency. Sharing research and knowledge is at the heart of understanding and facilitating the transition to a low-carbon and climate resilient future.
The over-arching goal of the event series is to integrate climate change into our action, research and education across the Sciences, Technology, Engineering, Arts and Maths. The events will showcase the work that is already undertaken across and beyond the five themes of the UK COP26 Presidency. In May, the IHRR and DUBS will cover aspects of Climate Finance. The DEI will address Energy solutions and road transport in June. September is dedicated to Adaptation and Resilience covered by the Department of Law and Global Policy Institute, and October explores the theme of Nature, Biodiversity and Nature-based Solutions with the Department of Engineering.
Judge Brian J Preston, Chief Judge of the Land and Environment Court, New South Wales, Australia. Justice Preston is Australia's leading environmental law judge and delivered the landmark ruling in Gloucester Resources Limited v Minister for Planning that a coal mine development should be blocked in part because of its potential impact on climate change. He advocates that there is an obligation to follow the lead of "climate-conscious" practitioners and "help repair a wounded planet".
In his lecture, Justice Preston will speak on: "The Influence of the Paris Agreement on Climate Litigation: The Rocky Hill Mine Case Study"
Introduction to the Online Event Series
27 April 2021
10.15 – 10.20 Opening, Dr Petra Minnerop, Durham Law School
10.20 – 10.30 Welcome, Professor Claire O'Malley, Pro-Vice-Chancellor (Global)
10.30 – 10.35 Professor Karen Johnson, Department of Engineering, Sustainable Development Goals
10.35 – 10.40 Professor Julian Williams, Executive Director Institute of Hazard, Risk & Resilience
10.40 – 10.45 Professor Jon Gluyas, Executive Director Durham Energy Institute
10.45 – 10.50 Simon Park, Senior Energy & Sustainability Manager, Estates & Facilities Directorate
10.50 – 11.00 William Turnbull & Felicity Checksfield, Student Energy Durham
11.00 – 12.30 Lecture, Justice Brian Preston, Chief Judge of the Land and Environment Court of New South Wales, Australia, 'The Influence of the Paris Agreement on Climate Litigation: The Rocky Hill Mine Case Study' followed by Q&A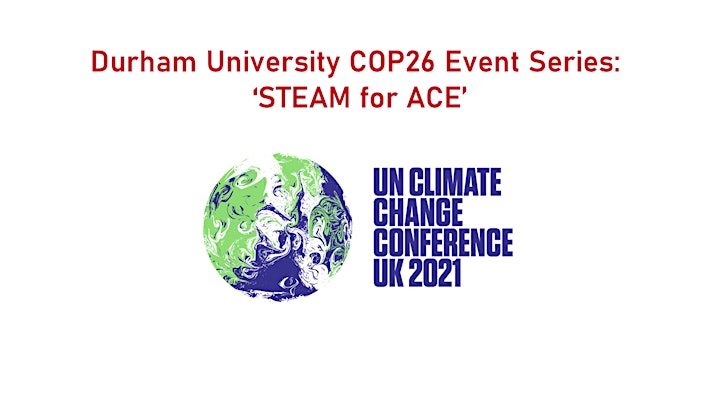 Organiser of COP26 Seminar Series: Sharing Climate Change Research and Knowledge
Durham Energy Institute
Durham Energy Institute delivers understanding, leadership and solutions for energy decarbonisation and the transition to net-zero.
About DEI
To meet current targets for reducing greenhouse emissions, addressing climate change and achieving the sustainable development goals, the global energy system needs to move towards renewable energy at unprecedented pace and scale. We need to increase sources of secure low-carbon energy, reduce fossil fuel use and change energy-use practices in our society and industry. However, to be sustainable, decarbonisation must at least avoid increasing the inequalities - and ideally, start to reduce them.
Approaching energy as socio-technical helps us to understand solutions fully and from many perspectives.
Durham Energy Institute works to ensure sustainable and resilient low-carbon energy systems can be developed which meet the needs of different contexts and ensure fair access for everyone.
Examples of our leadership in energy research include:
Promoting a whole-systems approach to energy research integrating the social, environmental, economic, policy, technical and regulatory implications of energy pathways and choices
Best practice in innovative training for future energy leaders
World-leading research to make Offshore Wind more affordable and reliable
Leading international research on smart energy solutions
Working with industrial clusters to developing innovative decarbonisation solutions
Driving forward the UK Hydrogen Revolution
Discovering and developing new energy materials to help achieve durable, efficient, and sustainable energy systems.
With our global partners, DEI is making a real contribution to global energy transitions and ensuring effective solutions for decarbonisation are delivered at local, regional, national and international scales.