Full day copper workshop during which you will have opportunity and time to create something a little more ambitious...
About this event
During this full day workshop we will be upcycling old copper into more ambitious designs for example you could make a gorgeous flower: Rose, Daffodil, Tulip, or Cala Lily, or if you prefer you could make a collection of leaves, an Airchased collection, raise a small cup / bowl...possibilities are endless!
Copper is an ancient semi-precious metal which has a rich history but is still extensively used today in so many different industries and crafts; this is partly due to its versatile nature and corrosion resistance, but also the fact it is highly recyclable and in that respect is a sustainable material to use. The rich rose-gold colour is another one of the reasons it is so popular and it can be finished in a variety of ways to achieve different colours and effects too, which means it can suit lots of different environments and decors.
We will use a variety of techniques and tools to use in order to work with and manipulate the copper. You be shown joining techniques and different ways to add texture and finish effects to your piece.
The key part of this workshop that makes it really special and facilitates such deep satisfaction is not only the immersive, creative flow you will find yourself in as you fashion each unique part of your artefact; but being in the woods - breathing in the fresh air - listening to the birds and the woodland sounds, whilst sitting around a camp fire - using rudimentary tools, age-old techniques, and working with your hands to create something completely your own! It really is a special combination and will leave you relaxed and refreshed!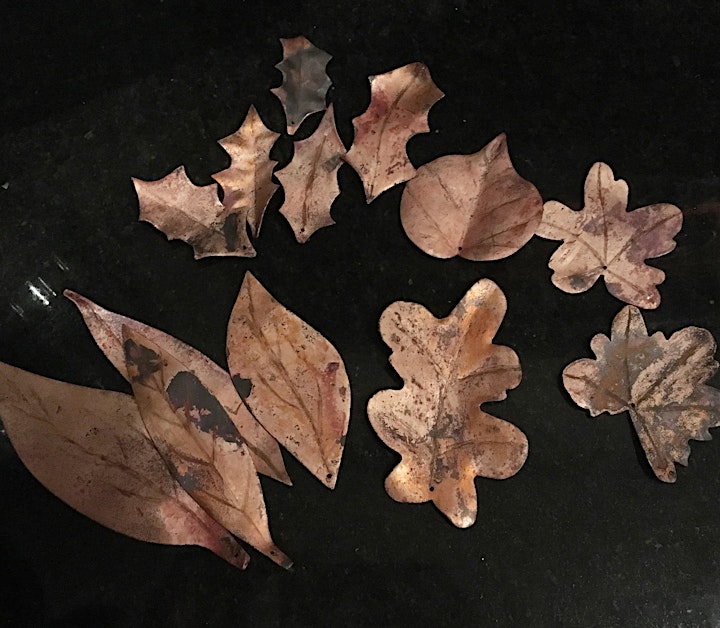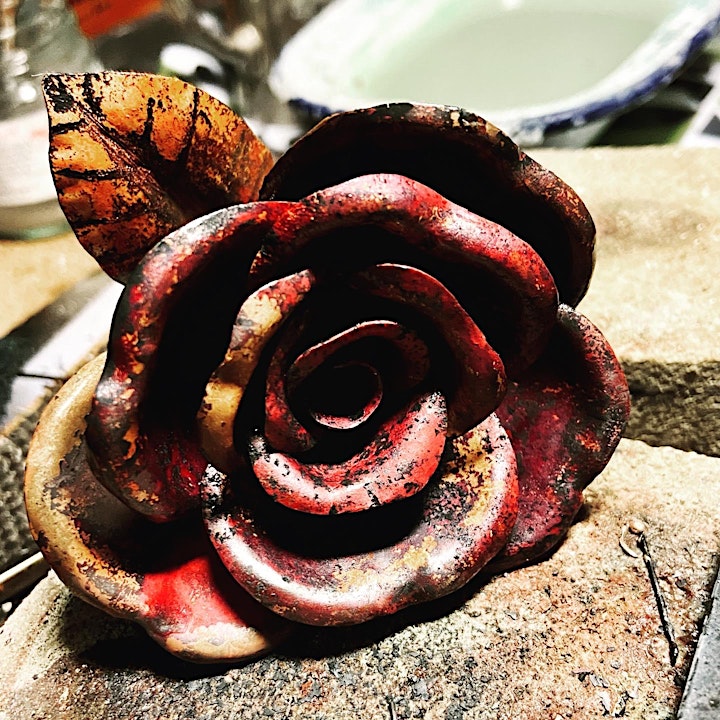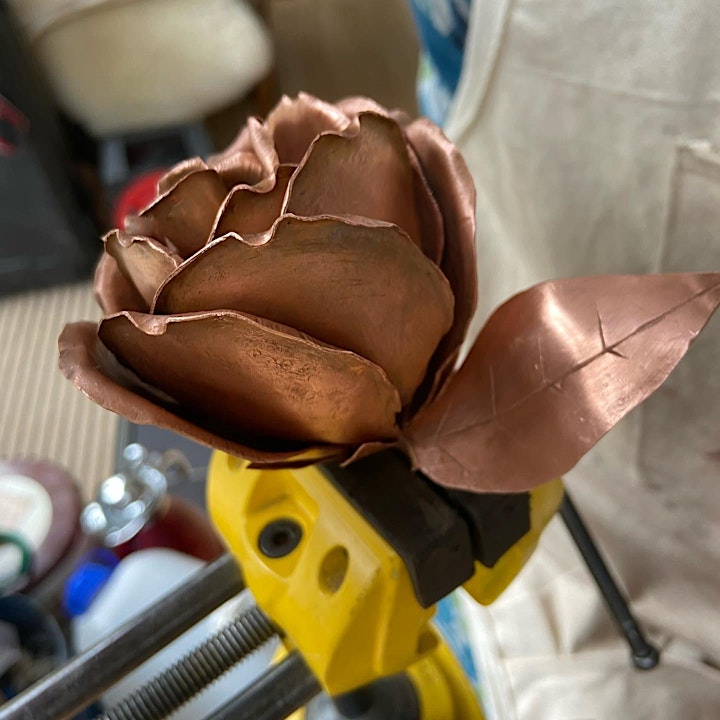 Organiser of Copper Forging - full day
 My name is Dee and I created 'Wild Woodland Workshops' in order to provide fully immersive, creative experiences in a woodland environment. 
The reason for this unique combination is four-fold: 
1. Creative activity has been researched and documented for many years now as a highly effective way to relax and de-stress, to connect with your inner self, contemplate and release thoughts, desires, worries and joys in free and flowing ways…and lets face it, the pace of life and the speed of change in our modern world is often breath taking and overwhelming. Engaging in creative activity enables us to step out of that race and slow down, giving ourselves time to breath and if necessary to process 'stuff'. See my research page for articles and posts relating to these themes. 
2. The second reason is similar, in that being in Nature and particularly around trees, has also been proven to be incredibly beneficial to our whole self well-being - our physiology, immune system, mental health and physical health all benefit from time spent in nature, again see my research page for studies that have started to emerge over the last decade or so, which demonstrate these findings. The combination of creative activity in a natural environment not only doubles the benefits but multiplies them endlessly and every single person who has taken part in any of my workshops so far, has left feeling enlivened and refreshed, inspired and relaxed, and chuffed with their unique creations!! 
3. The third reason is based on my love of learning and discovery and my desire to encourage folk from all generations to be active and continue learning and exploring, no matter what your educational status or background! Learning is an everyday occurrence whether we are aware of it or not, so why not be more directive in what and where and how you learn! Life long learning is also one way to maintain cognitive function and stave off degenerative brain disorders as we age….again, check out my research page!!
4. Finally, my own selfish reasons really….I just love being outdoors, especially in the woods and around trees, I love learning, teaching, inspiring and being inspired, and I love being creative and using my hands, so facilitating others to tap into their inner creative is incredibly satisfying and rewarding for me. 
I have always been a curious and creative person and have been designing and making things since childhood. I studied fashion in London and then went on to train as a secondary teacher once my family started. I have been an Education professional for over 15 as Head of Design Technology; Teacher of Art, Maths, and IT; as well as a Level 3 Forest School Leader since 2013; Head of Outdoor education and 'Adventure School' founder. I am also the mother of 2 wonderful teen boys! I have a wealth of skills, knowledge and experience to draw upon and a whole heap of passion and enthusiasm for what I do!! 
Sadly, many folk believe they are not creative or arty….it's just not true! Everyone has an inner creative and my desire is to help folk find and explore theirs in a satisfying and therapeutic way!!