Copper in the Clouds - Charity Open Day, Distillery Tour, Gin Tasting & BBQ
About this Event
Much like Willy Wonka's Chocolate Factory, our little farm-based distillery is normally closed to the public.
For one day in July, and the first time ever, we're going to be opening our doors to a select number of visitors to help out a special little man who's very much in need of some TLC.
For £20 per head (Plus a small eventbrite booking fee) you'll be given a guided tour of our working distillery, a tasting of our range of six gins and gin liqueurs and a complimentary gin and tonic of your choice at the end (Approx 1hr and 15mins)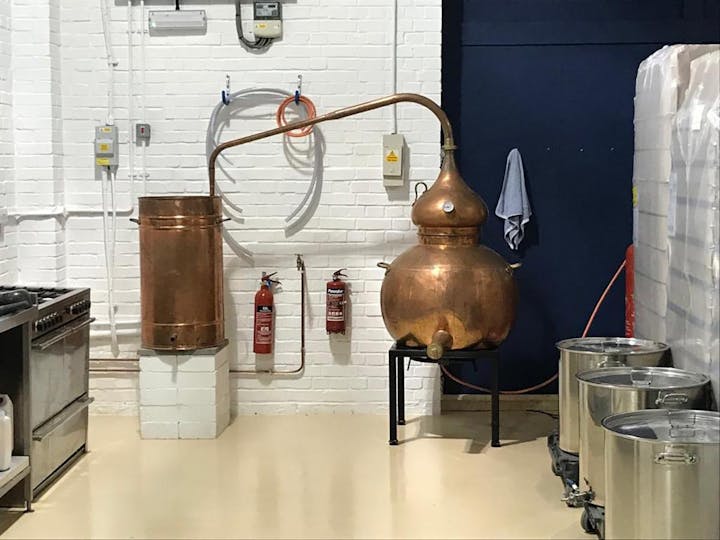 From our countryside laboratory, we'll guide you through the gin making process, showing you how we handcraft our products in our two traditional copper pot stills.
Copper in the Clouds exists to playfully explore the world of flavour, you'll be walked through how we approach the creative process, going from concept to finished product.
We'll explain how carefully selected botanicals play their part in making our spirits special and what goes into each recipe we make. Also, how we bottle everything onsite and hand-finish every bottle with a wax seal and a paper wrapping in beautiful artwork created our resident artist, Manasses.

After you've had the tour, you'll get to sample our entire range in a six-gin-tasting, while being talked through each spirit's unique flavour profile. When the tasting is concluded, you'll get to choose your favourite spirit from the range for a complimentary gin and tonic, served from our outside bar on the lawn. (Extra gin and tonics after the complimentary drink, will be available to purchase)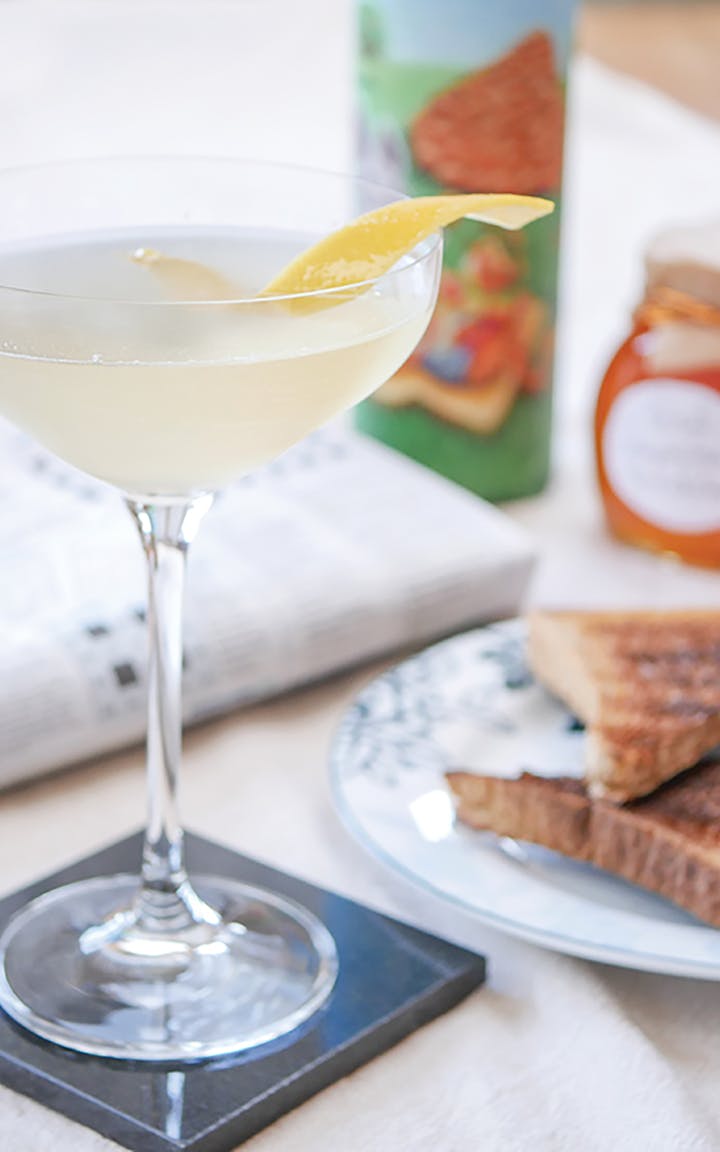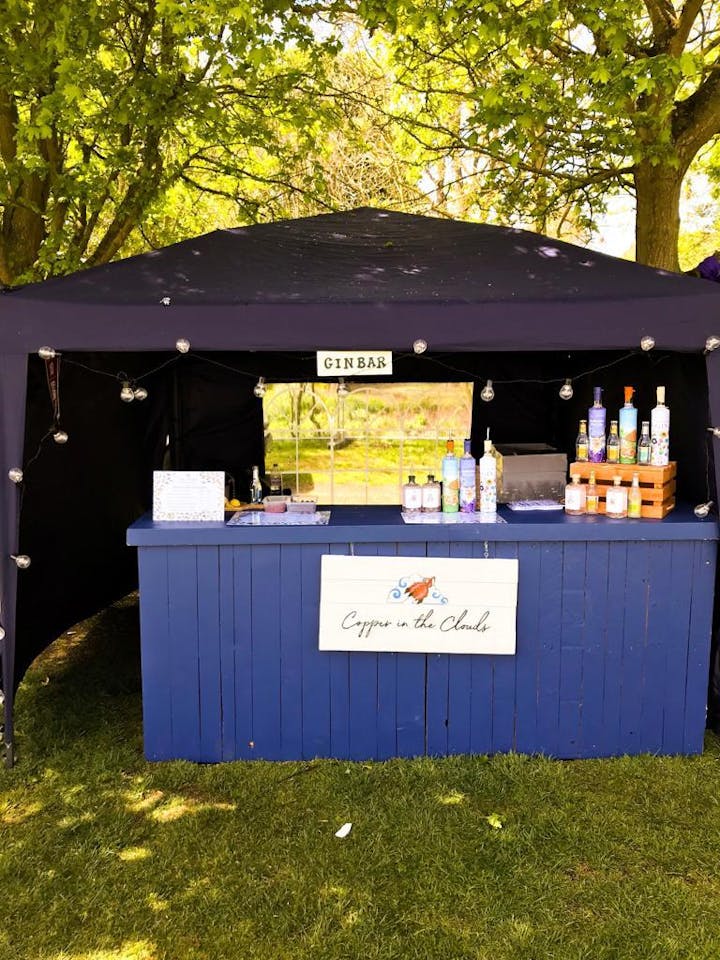 There'll be a BBQ sizzling away for the duration of the day with a seasonally inspired menu. We've hunted down some tasty, locally sourced produce so when you're chilling out on the lawn after your tour, you won't be going hungry (BBQ food not included in the ticket price)
Whats this all in aid of?
Local 3 year old, Archie Wilks, was diagnosed with a rare form of childhood cancer in January of this year after it had become clear he was not a well child. Archie has stage 4 Neuroblastoma which has unfortunately spread to his kidneys, spine, bones and bone marrow.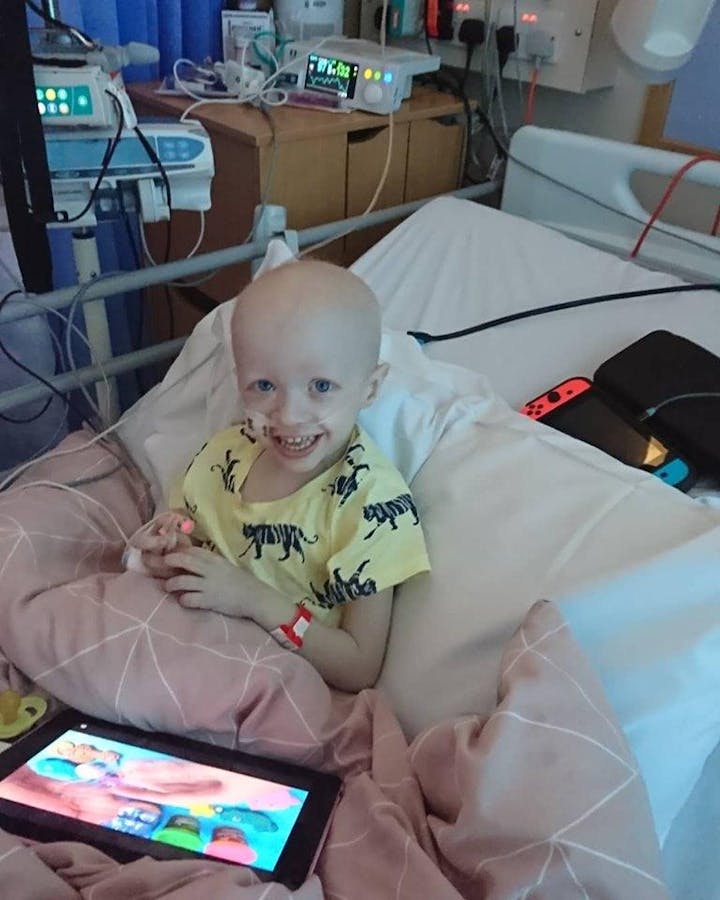 One of two identical twins (his brother Henry has thankfully not been affected by the disease) Archie's treatment started the day after his diagnosis. Treatment for Neuroblastoma is long and aggressive but Archie is taking it in his stride, continuing to smile and spread happiness through the children's ward where he spends the majority of his time.
Children that successfully complete Neuroblastoma treatment and become 'cancer free' still have a 50% chance of relapsing. Once a child relapses with Neuroblastoma, 90% will not survive.
Archie is aiming to raise the funds to receive a vaccination treatment available in the US once treatment has been completed. The vaccination should eliminate the chance of a relapse but is not currently available on the NHS.
In total, Archie and his family need to raise £200,000 to give Archie this life-giving vaccination.
100% of the revenue generated from ticket sales will go directly to Archie's nominated bank account with The Bradley Lowerey Foundation (Registered charity number: 1174333) which exists to help children with Neuroblastoma.
100% of the profits from the outside gin bar and our local produce BBQ will be donated in cheque form at the end of the open day.
You can read more about Archie's journey here: https://www.facebook.com/archiewilks16/
You can view and donante to Archies Just Giving page here: https://www.justgiving.com/campaign/Archiesjourney
You can read more about the Bradley Lowery Foundation here: https://bradleylowerysfight.org.uk/about/