Description
Join the cast and crew of Cops and Monsters as we screen all 8 episodes of series 1 at The Grosvenor cinema in Glasgow's West End. There will be bonus content for everybody who attends the screening.
Enter promotional code COPSANDMONSTERS5 to receive a £5 discount on your ticket!
"Cops and Monsters" is a supernatural web-series from Scotland - described as "Buffy" meets "Taggart", series 1 follows the Paranormal Investigation Team Scotland (PITS) as they police the supernatural community, made up of vampires, werewolves and zombies, in a near future Scotland.
Guest starring Sophie Aldred (Doctor Who), Simon Weir (Trainspotting 2), Katrina Bryan (Nina and the Neurons), Rachel Teate (Wolfblood), Leona Kate Vaughan (Wolfblood), James Payton (Harry Potter) and Billy Kirkwood (Insane Championship Wrestling.)
The show has been completely crowdfunded, with support from an online following from Twitter and Facebook.
Special guests will be in attendance along with the cast and crew from the series.
For more information on "Cops and Monsters" visit www.copsandmonsters.co.uk.
Please note - this event is for people 16+ only.
This is a non-profit event: all ticket sales go towards paying for the cost of the venue hire. Prices are subject to change.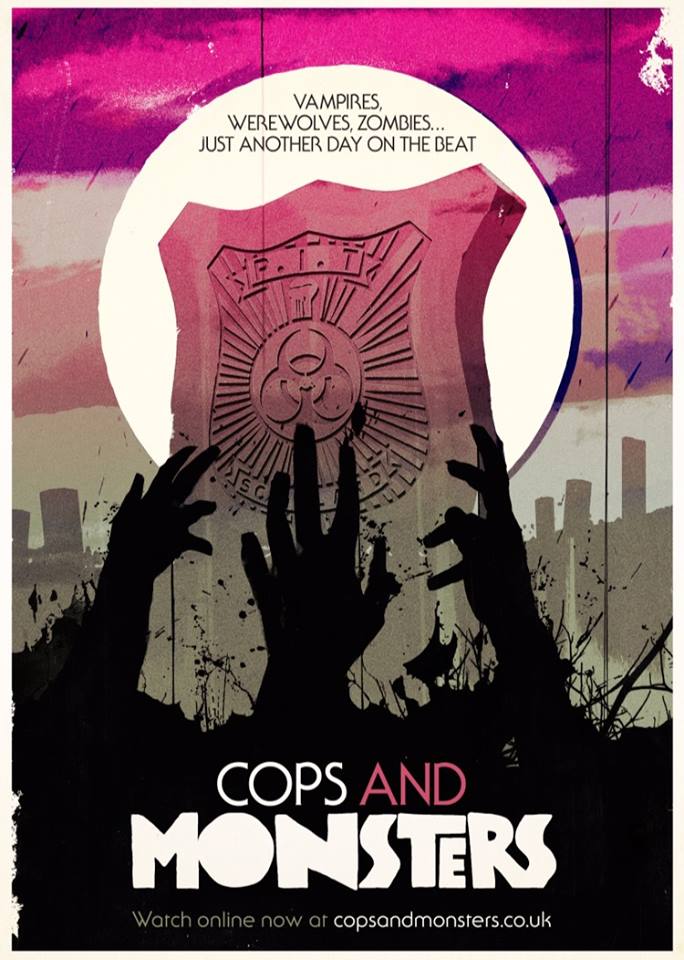 Organiser of Cops and Monsters - Exclusive Cinema Screening (16+ only)