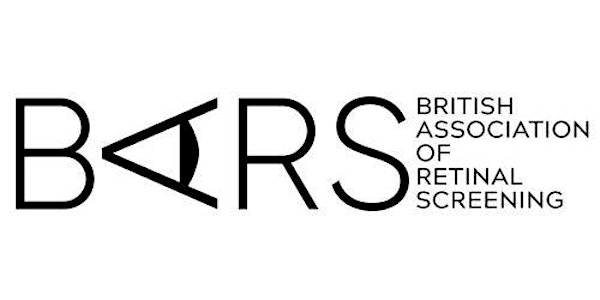 Copy of British Association of Retinal Screening Conference 2022
BRITISH ASSOCIATON OF RETINAL SCREENING ANNUAL CONFERENCE 2022
About this event
The 20th BARS Annual Conference will be held on Thursday 22 September 2022 and Friday 23 September 2022 at the Crowne Plaza Hotel, Stephenson Quarter, Newcastle Upon Tyne.  (Postponed for 2 years)
Newcastle was the home of the first ever BARS Conference in 2000 so we are delighted to be returning to this city albeit 2 years later than planned!
REGISTRATION
Registration opens from 10:00 hrs on Thursday 22 September with tea/coffee followed by lunch at 12:00 hrs The Conference commences with the Chairman's welcome at 13:00 hrs and day one will finish at 17:00 hrs
ADMINISTRATION MANAGEMENT MEETING
The Administration Management Meeting will take place from 10.30 am to 12.00 pm on Thursday 22 September.  This is only for delegates attending the main meeting.  Registration for this meeting is required.
EDUCATIONAL WORKSHOPS
Following the success of the previous workshops, BARS Council are delighted to announce that they will be holding Workshops again at this year's conference. These will be relating to Slit Lamp, OCT and wide-field imaging , kindly sponsored by Haag-Streit, Heidelberg and Optos respectively, which will benefit screener/graders looking to expand their educational knowledge with hands-on sessions.
Each consecutive workshop will last 20 minutes (5 minute talk/15 minutes hands-on) with 7 people in each workshop at a time. These would run from 10:00-11:00 and 11:00-12:00.  The cost for each workshop is £15.00 per head.  Please register for these workshops on the Ticket Page.
PLEASE NOTE YOU MUST BE REGISTERED FOR THE CONFERENCE TO ATTEND THESE WORKSHOPS
DRINKS RECEPTION AND GALA DINNER
A drinks reception is planned from 19:00 hrs with the Gala Dinner at 19.30 hrs. Entertainment thereafter includes the BARS raffle, a quiz and disco.
Dinner tickets are included in the 24 hr rate. If you are a day delegate and wish to attend the dinner there is a separate cost.
CONFERENCE DAY TWO
Day two will commence at 09:00 hrs and Conference will end at 13:15 hrs.
INVOICE PAYMENTS
Requests for invoices to Alison Simpson at  barsevents@eyescreening.org.uk
Please ensure all relevant payment information is included in the email.
DIETARY REQUIREMENTS
Please ensure you add this on the Registration Page on Eventbrite.
**PLEASE NOTE THIS SITE IS FOR CONFERENCE REGISTRATION ONLY.  PLEASE FOLLOW THE LINK ON THE BARS WEBSITE FOR ACCOMMODATION BOOKING**     www.eyescreening.org.uk
THE ACCOMMODATION BOOKING LINK WILL BE AVAILABLE FROM 8/11/21 - 22/8/22 (Subject to availability)
TERMS AND CONDITIONS
BARS Council may at any time, in their absolute discretion and without giving any reason, cancel or postpone the conference, change its venue or any of the other published particulars, or withdraw any invitation to attend.
BARS Council will endeavour to inform all paid up course delegates and presenters. Only monies exchanged between the course delegates and BARS LTD will be refunded. Booked and paid for travel arrangements will be at the liability of the course attendee.
Photographs will be taken through out the course of the conference including the Gala meal. BARS LTD reserves the right to publish these images on media such as, but not limited to its own website, facebook. instagram, twitter, linkedin and future printed promotional material.
On the ticket order page you will be asked to indicate that you have read and agreed to these terms and conditions.
Organiser of Copy of British Association of Retinal Screening Conference 2022
Diabetic retinopathy is still a common cause of blindness in the UK's under 65 age group and retinal screening is an effective way to reduce or prevent visual loss from blood vessel damage. There are approximately 2.8 million people diagnosed with diabetes in the UK and there are nearly 900,00 people who are undiagnosed. It is the aim of all diabetic eye screening services within the UK to offer annual diabetic eye screening to 100% of their patients.
BARS is an organisation that was set up 20 years ago primarily for screeners but in 2010 the name of the association was changed to the British Association of Retinal Screening so that all staff involved in providing retinal screening services for people with diabetes felt that the association represented them.

Our main aims are to provide a continuing educational, representational and support resource for those involved in screening both by using the internet and by the organisation of suitable conferences and meetings.