Sales Have Ended
Registrations are closed
CONGRATULATIONS YOUR BOOKINGS IS CONFIRMED 4th March 2021 Your link to join the event has been sent to you separately from Zoom. If you do not receive it for some reason, we will send you a back door link 30 minutes before we start on the day. Important Please do not share this link with others as it is specific to you. Looking forward to seeing you at the live session
Sales Have Ended
Registrations are closed
CONGRATULATIONS YOUR BOOKINGS IS CONFIRMED 4th March 2021 Your link to join the event has been sent to you separately from Zoom. If you do not receive it for some reason, we will send you a back door link 30 minutes before we start on the day. Important Please do not share this link with others as it is specific to you. Looking forward to seeing you at the live session
Career Coaching - Unleash Your Career Potential in 2021
About this event
We call all career professionals looking at changing their career path in 2021 to join the dwelling at ease team and the A-list crew of change-makers for a 2hr dynamic conversation.
This conference will help you discover the career opportunities available in 2021 and help you make an insightful decision on your preferred path.
This session would be an ultimate guide for individuals ready to hit their next career choice in 2021.
In this session, you'll join hundreds of likeminded gladiators and walk away with:
How to develop Positive Mindsets and Clarity in your chosen career
Practical tips on how to remain focussed on your career goals in 2021
Developing your interview techniques and skills
Clear guidance and strategies on how to choose the best career path for you
And much more
Contact Tutu Soetan on info@dwelliongatease.com for more details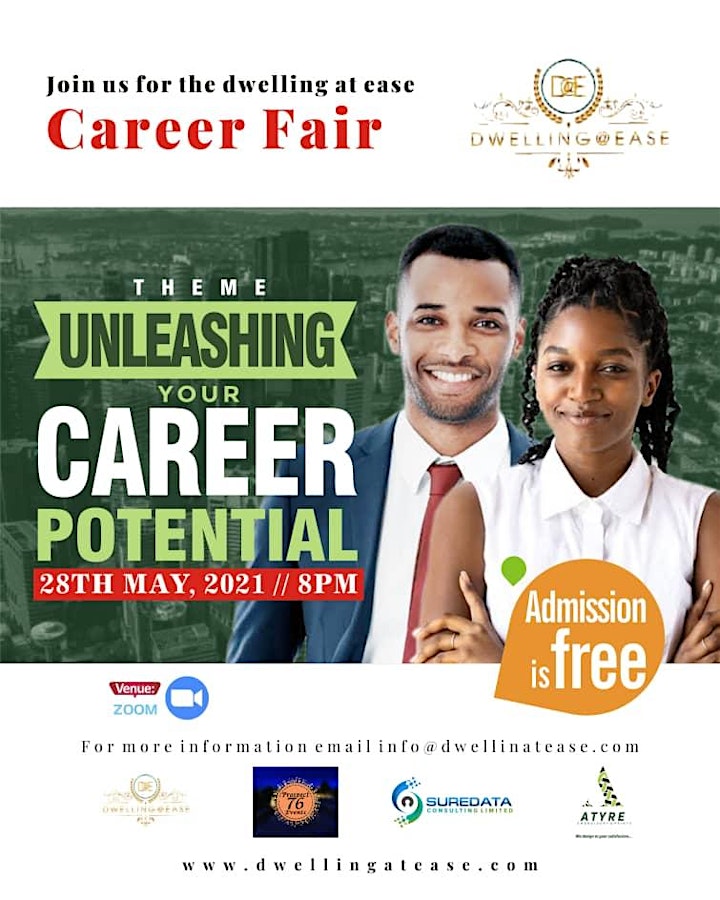 Organiser of Copy of Career Coaching - Unleash Your Career Potentials