Sales Have Ended
Ticket sales have ended
This is a monthly event. Please contact me for more information. Love & light, Desire
Sales Have Ended
Ticket sales have ended
This is a monthly event. Please contact me for more information. Love & light, Desire
This container allows us to love ALL of ourselves and that's why it catalyses our potential and power.
About this event
Moon lodges
It is time that the women & men on Earth gather together in sacred circle where to heal and empower each other. In the Moon lodge we will learn the way of the Wise Women and practice ancestral ritual and ceremonies in each Moon phase, which would help us to remember our connection with the Moon and Mother Earth. Over this process of awakening to your female & masculine divinity you would strength the connection with your womb and your higher self.
In a women & men circle we heal from the belief that some people are more deserving than others. Each person is recognized for the beauty and power of their uniqueness.
In Moon Lodge we bond in a sisterhood & brotherhood we are seen and met. It's through authentic and loyal sisterhood that we heal our need to compare or judge ourselves.
We are all together -- bonded -- daughters & sons of the earth and each unique and special.
This container allows us to love ALL of ourselves and that's why it catalyses' our potential and power.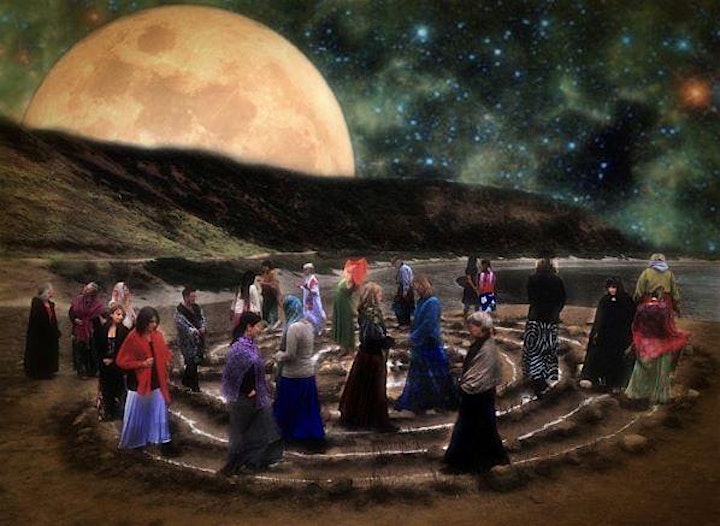 Hello Beautiful Souls,
My name is Desire. I am a Seer, Energy Alchemist, Life Path Coach, Healer & Priestess. I have a vision of Community ; in my vision we heal with Mother Earth by coming back to ancestral practices, to our roots. That's why I have been working to put together the Moon Lodge & Moon Coaching, a place where we can come to be held and be seen for what we are. I would love to sit with you in a sacred circle and witness your transformation into your highest potential.
Each of us was put on this Earth for a reason. We did not come to this "School of life" just to hand out. We came here to make a difference, to accomplish something or influence something, we came here to learn a lesson and to overcome any obstacles. Life is really an amazing gift, and the expression of this gift help us to contribute to the whole of society.
My soul purpose is to guide people to reclaim their energy sovereignty through rituals and ceremonies that will help awaken the power that lives in them. I do that through my Moon Coaching.
So, What is Moon coaching and Rituals?
Moon Coaching & Moon Rituals:
Each phase of the moon has unique characteristics that hold significant spiritual meaning and signify the rhythm of life that is within each of us. If we are attuned to the Moon's cycles and learn to live our lives by each moon phase, we can activate and harness its innate powers and use its energy to better connect to ourselves. Our bodies have a direct rhythmic relation to nature's rhythms.
Since our body is 60% water, 84 minerals and 23 elements, our bodies are influenced by the pull of the Moon in the same way that tides are and by the seasons of Earth.
Although the Earth is subject to all the cosmic influences of the Suns, stars and planets, the power of the Moon is the strongest because of this particular connection it has over us, we are made mainly of water.
During the waning and new Moon we are more "grounded" in the Earth, since the pull upwards and outwards is weaker, but there may be less force or motivation to start projects or make changes.
Many systems of traditional medicine incorporate the lunar cycles such as purging treatments during the waning moon and nutritive treatments during the waxing moon.
The Moon influences us physically and psychologically. The nature of the Moon as two-faced shows us something about our internal psychological state: half hidden in darkness and half in light.
The ego inside of ourselves is dark and hidden to us, but we can learn about what is inside of us by studying our outer circumstances. The outer is a reflection of the interior.
The visible side of our psychological moon is seen with a little bit of observation, but the invisible side takes more effort because normally we live in a small region of our consciousness.
The cure for the mechanical influence of the Moon is to create our own psychological centre of gravity. The gnostic teachings describe the esoteric spiritual path as a transformation from lunar to solar beings.
As creatures of the Earth we are subject to its influence and of the cosmic bodies: the Sun and the Moon. When we learn about both, physically and psychologically, we discover them inside ourselves. If we are honest we will see the lunar influence is strong and pervasive and the true solar force is lacking but its potential is always there, as such is our connection to Earth.
To access the cosmic and Earth influence we can work with compassion, prayer, meditation, transmutation, devotion and helping others.
Under the guidance of the Moon, we open ourselves to abundant and profound energies and gain spiritual guidance. It is through that reflection that we can see what we are projecting to the outside and if it is align with our inner values. By attuning to the cycles of the Moon and Seasons of Earth we can re-organise our life and reflect back our deepest truth and be consisted with our higher values.
Earth, Moon and Cosmic energies play the role of a map to know thyself. As above so below and within so without.
It is by celebrating the cycles of the Moon and the Earth with Rituals that we strength our connection with the natural rhythms of life.
We are the Moon & Earth and the Moon & Earth is us
Love & Light,
Desire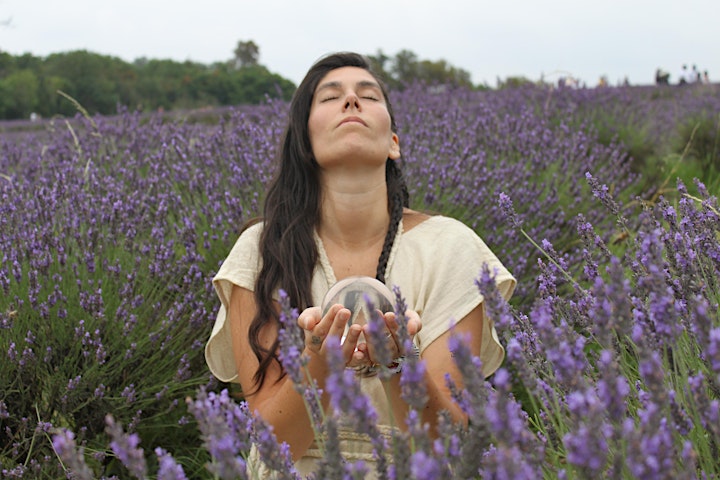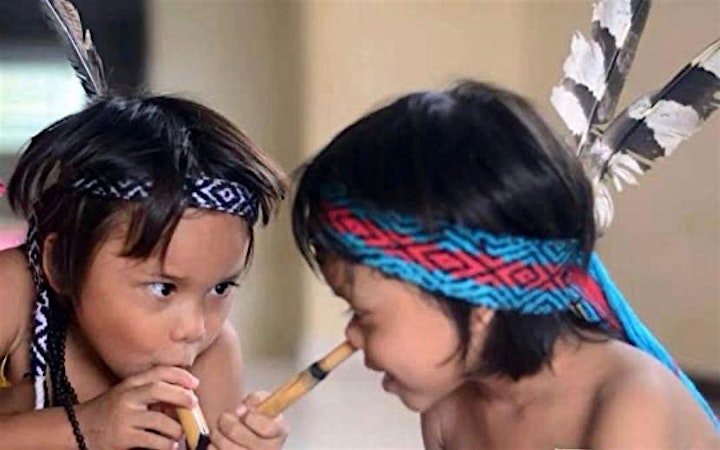 Annette Olivieri _-
Medicine Wheel Teaching
Light and shadow work
Shamanic healing
Energy Healing
Sound healing
Woman Alchemy
Rituals
Over the past few years Annette had been working with several Hapé Spirits. In this Moon Lodge Annette will facilitate and administrate Huni Kui Hape blend. This blend include ashes of the Murici tree (Byrsonima crassifolia), which is a plant used in traditional folk medicine to clear energies that accumulate in the lower abdomens and this blend might include Cumaru de Cheiro (Amburana cearensis) seeds, used as medicine for respiratory problems.
Instructions as to the process are provided during the ceremony.
Important day before this ceremony to not Eat Meat or sugar low on salt and caffeine.
Please drink plenty of water.
RAPÉ CEREMONYHapé (or Rapé) is a beautiful plant medicine from the Amazon jungle consisting of a mix of pure tobacco (Nicotiana Rustica which in is also called a Plant Teacher 'El Mapacho') and various combinations of medicinal and sacred plants depending on the desired mix and the tribes who make it. Hapé is a sacred shamanic medicine used by tribes of the Amazon as well as other South American indigenous cultures for thousands of years.
When applied and served in a manner that honours the tradition it is coming from, Hapé is a powerful medicine. It can provide insight, guidance, protection, cleansing and healing. It is a holy sacrament, not a substance, and should be treated accordingly.
When working with Hapé, we work with the Hapé Spirit. Each blend has a different spirit associated with it. In a Hapé ceremony, we first honour the spirit of the Tabacco Plant Nicotiana Rustica with a opening prayer. Each blend has a different spirit associated with it. The participants are asked to have an intention in mind before receiving the Hapé which is served individually. The primary function of Hapé is as a communicator of our intentions and the means by which we can receive and feel the fruits of those intentions. The snuff is then administered by a special blow pipe called Tepi, one nostril at a time.
Hapè is used as an amplifier of intention. It is a way for us to slow down the outer world and refresh our inner focus on what is truly important to us. In this way we begin to connect with our inner truth and be present enough to receive what comes back to us.
I am looking forward to connect with you at the Moon Lodge.
Blessings,
Anette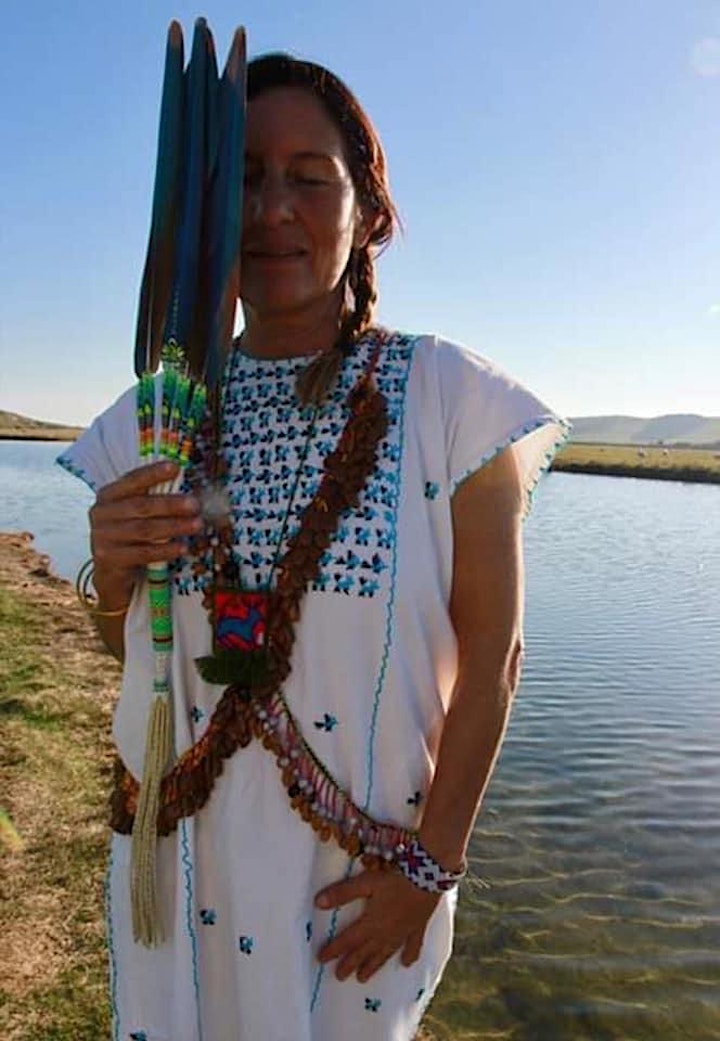 Blessings beautiful souls,
Its a joy to connect with you, my name is Nataliya and I am so honoured to be sharing space with you at the Moon Lodge this coming December.
I have a calling to share the practices that have supported me in the ebbs and flows of life over the past decade.
I began practice Yoga, Meditation and conscious breathing when I was 22 and my practice has guided me back to a deep remembering within me. A remembering of Love, Unity and Peace.
Our breath is an incredible tool to guide us back home to ourselves.
It doesn't need any equipment, we can use it at any given moment of our life, it is always there for us, even when you are not conscious of it.
When we consciously connect with our breath we come into the knowing of its power, of our power. To transmute dense energy, to listen to our hearts, to cleanse and rejuvenate, to connect with our highest selves, our consciousness.
My passion for these practices led me to India where I trained at the Sivananda ashrams in both Kerala and Tamil Nadu where I immersed myself in the Yogic way of life. I found such treasures in my time spent here.
I have since completed my 200hrs Teachers Training and my 500hrs Teachers Training and my journey with these teachings continues to expand.
It really is al about the journey, realising that everything moves in cycles and we are all here remembering together.
I am so grateful to share some Kundalini breathwork practices with you at the Moon Lodge this coming month, with the powerful energy of the new moon this will be a beautiful opportunity to cleanse our physical and mental space and really raise up our energy from within.
I look forward to being with you there ❤️