Event Information
Refund policy
Contact the organiser to request a refund.
Eventbrite's fee is nonrefundable.
**24H Recording available**
About this event
Kundalini yoga is an ancient technology, comprising specific physical movements, postures, breathing techniques, and mantras that produce effects on both your mind and body.Practising this type of yoga helps release tensions, balance the nervous system, and induce deep relaxation.
It helps you strengthen your body, especially your core resulting in better stress management.
The meditative space it creates helps you to achieve a state of Harmony between body, mind and spirit that genuinely facilities to develop a strong and reliable sense of intuition.
Pranayam - breathwork - helps slow down feeling more balanced and relaxed which enhance creativity, optimism, a sense of connection within yourself and inner peace.
According to the Indian tradition, the flexibility of the spine is an indication of our age.
Having sedentary work and lifestyle can bring to an accumulation of tensions which can manifest with aches and pain generally in the posterior part of the body.
These classes are designed to stretch the entire nervous system with gentle movements.
The focus is on the entire spine starting from the tailbone moving up to the cervical vertebrae, releasing tension bringing a general sense of well-being in mind, body and spirit.
Benefits are: Flexibility of the spine, ease in movement, vitality, positivity and clearer thinking.
As we acknowledge in kundalini yoga there is always a connection between the physical, mind and energetic bodies.
In order to restore inner balance to bring harmony to body and mind we will also experience a combination of mantras and meditation.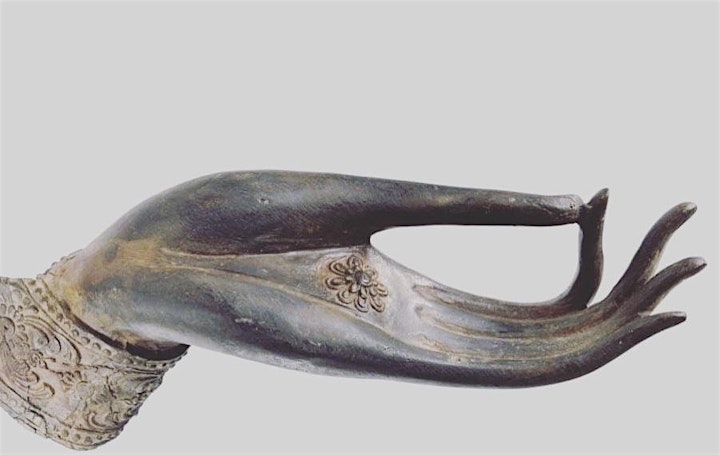 Date and time
Location
Refund policy
Contact the organiser to request a refund.
Eventbrite's fee is nonrefundable.
Organiser of Core Abdominal Kundalini Yoga
Maitri's gift is connecting with you on a personal level whilst creating interactive classes that keep you present. She helps students to bring their attention to their own body upon arrival to witness how the practice will change the way they feel. Maitri places close attention on making everyone feel part of class. What she encourages beginners is to try at least 3 classes to begin to understand the benefits of Kundalini. Join to learn how to approach strength and vulnerability of having a human body, to transform every aspect of your life, and to enjoy our diverse community of spiritual seekers.
Maitri is the founder of Ayurveda Me Uk, an online clinic based on Ayurvedic nutrition that hosts five worldwide annual season cleanses, teaching how to create a healthy routine and the core of well-being and mental health. Join her to have a taste of a youthful existence. It's her wish that every living being, of any age, can experience using these tools to heal themselves and to celebrate the infinite potential and truth that lies within each of us.