Description
10 Week Course
Summer Term
Core Ballet and Aerial Dance Flexibility and Conditioning
This 10 week course is for adult dancers and aerialists who want to unlock core elements of flexibility and strength to achieve beautiful lines in dance, aerial and circus classes and performances. Using Ballet based conditioning and flexibility exercises drawing from the best techniques in gymnastics, martial arts, yoga and contortion training, this class will help you hone your alignment and joint mobility in your feet, legs, hips and back.

Many beautiful aerial and dance positions are only possible once you have unlocked the full potential of your flexibility. Feel like you can't progress in your technique because you just aren't flexible enough?
In the course you will work on:
- Hip mobility in parallel and turn out
- Spine mobility through thoracic and lumbar and how to use your core to protect your lower back
- Front splits
- Side/Box splits
- Froggie
- Back bends emphasising both lumbar and thoracic spine flexibility
- Shoulder mobility and strength for handstands/hand balances, port de bras and lifts/partnerwork
- Balance and hip/knee alignment on one leg in parallel and turnout
- Glute and hamstring strength for alignment and hox positions
- Core strength
- Using your feet and extending your knees for beautiful leg lines
- Overall strength and control in major positions and movements including arabesque/back catch, retire/pirouette position, attitude derriere, a la seconde and devant leg mount/Y stand, stag, beats, pike, front and back balance, bird's nest/donut

Learn the basic positions and progression you need to move from Total Beginner to Advanced level, even if you are out of shape or haven't trained consistently for a long time.
Bring: Towel, yoga mat, kneepads (if available, or extra towel if not), foam roller (if available), water bottle, comfortable layers you can sweat and stretch in
If you have any pre-existing injuries, please inform the tutor before the start of class.
Course Dates Summer Term:
Friday 7th April
Bank Holiday Friday 15th April NO CLASS
Friday 22nd April
Friday 29th April
Friday 5th April
Friday 12th April
Friday 19th April
Friday 26th April
Friday 2nd June
Friday 9th June
Friday 16th June
Tutors:
Briar
Briar is a dancer and choreographer who trained in ballet in Australia at the National Theatre, before embarking on a career as a performer in dance, opera and circus. As a late starter herself, Briar loves working with adult dancers who need a confidence boost to tackle the infinitely exciting challenges of ballet and aerial training.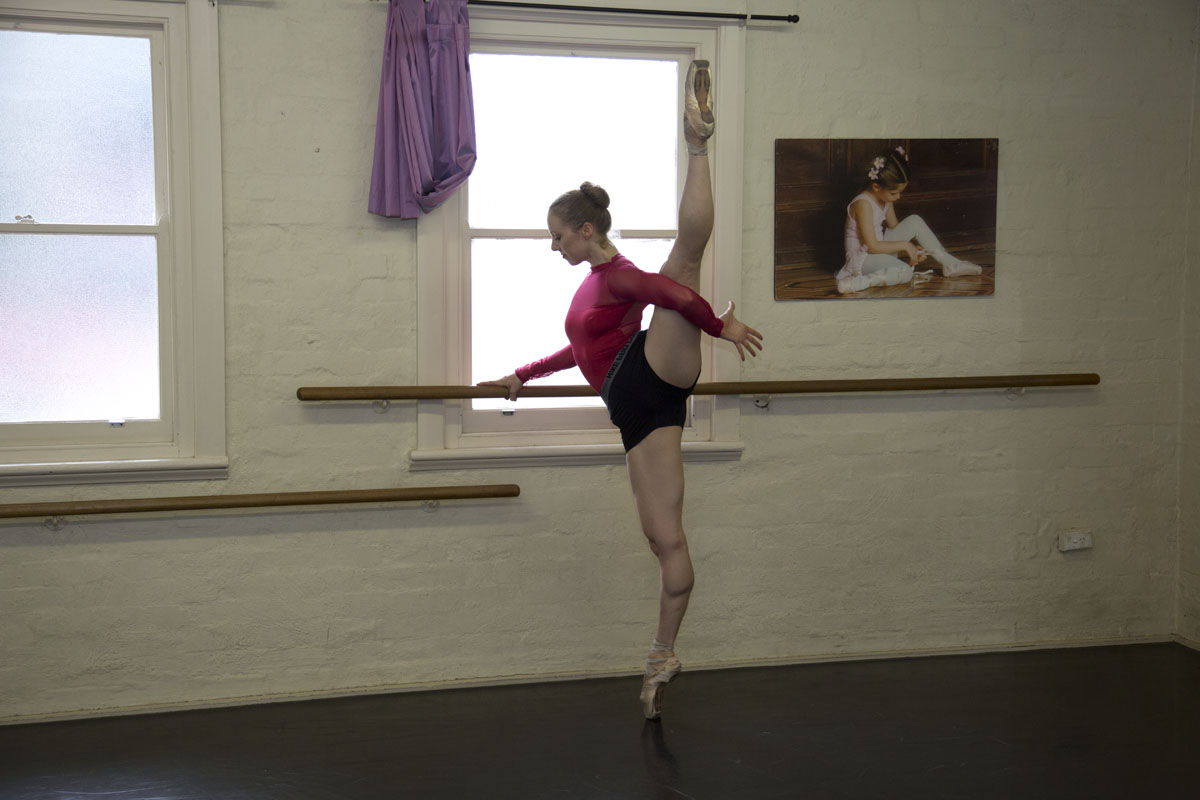 More information about Hack Ballet classes here
Ophelie
Ophelie is a personal trainer and body confidence coach who loves to play with fire! She trained in gymnastics as a child before running away to join the circus as a teenager. Now she splits her time between the gym and the aerial rig, deftly manouveuring her way around any apparatus!