Description
Core, Pelvic floor and More
This practical, movement-based workshop will offer you a full-body approach to healing your core. Treating core and pelvic floor health as a whole-body issue you will be given a rage of tools to build core strength and function, improve pelvic floor integrity and correct your posture. If you have diastasis recti (abdominal separation), prolapse, incontinence, back pain or are post-natal, this workshop is a must.
During the workshop you will:
- Practice yoga and Pilates-based movement to address muscular imbalances that may be affecting your core's ability to function well
- Explore the fundamentals of healthy alignment, and why your lifestyle choices may be compromising your core
- Learn how your breath can help (or hinder) your core's ability to function
- Discover why isolated pelvic floor exercises such as Kegels may be doing you more harm than good
- Learn how to integrate core and pelvic floor exercises into your everyday movement
- Understand how to engage your deep abdominal muscles, not just your abs, without compromising your breath, range of movement or alignment - and find out when it's best to let it all go.
Following the workshop you will be given homework videos to follow so you can keep up the good work, and practical tips for modifying movements to ensure your core is not compromised.
About the teacher:
Louisa Thomas is a yoga and Pilates teacher, Ashtanga yoga practitioner, mum of 3, and self-confessed movement geek. After the birth of her 2nd child Louisa discovered she had severe diastasis recti. After being told surgery was her only option for healing, Louisa set out on a quest to heal her core naturally and holistically. This led her to Restore Your Core, an online core rehabilitation programme followed by thousands of women worldwide. In 2017 Louisa became just one of 10 people in the world certified to teach RYC. In 2018 she trained in the Hypopressives method, a system of low pressure exercises clinically proven to improve symptoms of prolapse and pelvic floor dysfunction. After having 3 children in less than 4 years Louisa was able to rebuild core strength and function, heal her diastasis and improve whole body alignment through a full-body approach to core wellness. She is passionate about empowering others to do the same.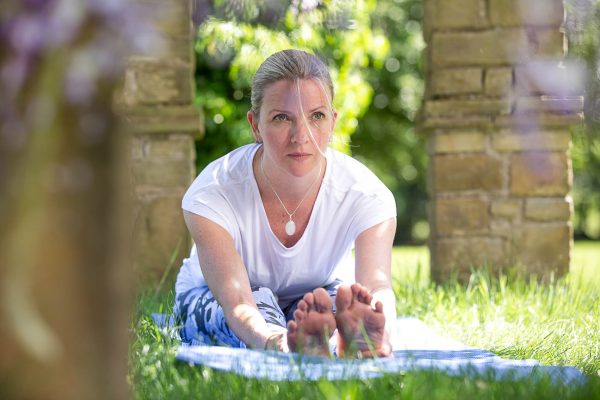 Price:
* £75