Sales Have Ended
Registrations are closed
Thank you. See you at the Cornerstone App hackathon!
Sales Have Ended
Registrations are closed
Thank you. See you at the Cornerstone App hackathon!
Description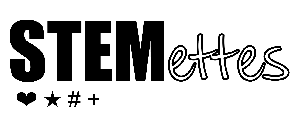 Have you ever used an app?
Would you like to make one?
Are you interested in technology?
Come to the Stemettes Hack in London!
No previous coding experience necessary.

Done some coding before? Our experts will teach you how to create apps using HTML and other app building tools.

Win prizes!

Food and Laptops provided - just bring yourself!
Completely FREE, thanks to our wonderful sponsors Cornerstone OnDemand. Here's what happened at our last hackathon >>
Sign up below.
What is a hackathon?
Hackathons aren't about breaking into things! They're about bringing people together to create amazing things using computers. We think it's really sad that some people have never been to a hackathon or had proper fun with computer science, so we want to give you the opportunity to explore and play about in the creative, exciting world of technology.
At this hackathon we'll be building to a theme: "Collaboration" - Think social interaction and innovation
Who
Girls aged 5 all the way up to 22.

Parents/Guardians. If you're under 16, you'll need to have an adult with you. On the plus side, we'd love it if they helped out with making your game or app!

Women (and Men) with a STEM background and are interested in inspiring the next generation. (see below for more details)
When
Saturday 9th September 2017 10am-5:00pm
Sunday 10th September 10am- 5:00pm


Where
We'll be on site at Cornerstone OnDemand office. Upon arrival, report to reception to be registered and directed to the Hack.
Address: Cornerstone OnDemand, 4 Coleman St, London, EC2R 5AR
What you need to bring
Yourself and any great ideas you have.

If you have access to headphones, please bring them with you.

We will provide everything else.
Running order
Saturday
10:00 - Guests arrive. Preback forms handed out.
10:30 - Welcome and ice breaker. Event introduction from Events Stemette Charlotte and Cornerstone OnDemand
11:00 - Brief given, 'teaches', begin mini-projects
1:30 - Lunch
2:15 - Return to projects
3:30 - Afternoon tours
4:15 - Continue projects
5:00 - Wrap up and power down. End of the day.
Sunday
10:00 - Ice breaker and daily brief session. Event introduction from Head Stemette Anne-Marie and Cornerstone OnDemand
10:30 - Back to projects
1:00 - Break for lunch
1:45 - Resume projects
2:45 - Break
3:00 - Finish projects
3:15 - Presentations, demo day begins
4:15 - Prizes
5:00 - Feedback forms handed out. End of day
Are you interested in helping children learn to code and discover making?
We are looking for adults who have a STEM background to help the girls learn to code in HTML, Appshed and Appinventor tools and show them the range of possible careers you can do after studying STEM subjects.
All you need to do is provide inspiration and help the girls with their projects when they get stuck.
We will provide food and reasonable transport costs to helpers.
Register as a Stemette Supporter.
Tools we will be using:
Appshed - online app-creation tool where anyone can design and publish mobile apps for iOS, Android and web
Appinventor - visual, blocks language for building Android Apps
Marvel - Pop helps you transform your pen and paper ideas into an interactive iPhone or Android prototype.
Brought to you by

FAQs
Can I attend on only one day?

It is advisable to attend on both days, but we understand that not everyone is able to do that. The projects are deisgned to take two days: if you attend on the Saturday, unless you work with someone who is doing both days, you cannot win a prize. If you attend on Sunday, you are eligible to win a prize at 'demo day'.

Are my boys able to attend too?
Brothers and cousins can attend, but only if they bring a sister, female cousin or female identifying friend with them.