Cornwall Club Live Stream at Dunsmore
About this event
Join us from Wadebridge, Cornwall in England where we bring you a six race Point-To-Point card in the 2021/22 Point-To-Point season . The Point-To-Point action starts at 11:30 with the Veterans & Novices Conditions race, with the other Point-To-Point races scheduled to follow at 35 minute intervals. The live-stream coverage starts at 11:00.
The Point-To-Point programme will be presented by Cornelius Lysaght, formerly the BBC's voice of racing together with Robert Cooper and they are joined by Donna Harris and Simon Nott. Mark Dennis will be commentating on the Point-To-Point racing.
Livestream information
A ticket for the Cornwall Club live stream at Wadebridge is £12 for this fixture and the live stream will be exclusively available through Eventbrite.
Note: If you have not used Eventbrite before, you will need to set up an account for the website/app as part of the ticket registration and purchase process.
To view the live stream, you will need to log into your Eventbrite account to access the live stream which will be available between 11:00 on December 5th and the close of racing at approximately 15:00 on December 5th.
Eventbrite will send out an email with a link to the livestream , so please check your spam/junk email folder if it hasn't arrived.
Note: a message saying the event hasn't started yet will be displayed until we started the livestream from the site just before 11:00 on December 5th.
Replay
A Replay will be available to purchase through this Eventbrite page after the livestream has finished, however we are required by the Point-To-Point Authority to remove the broadcast for replays by midday on Tuesday 7th December, after which the replay of the live stream will no longer be available to view.
I will email through eventbrite's email system a link to the unlisted youtube replay after racing to everyone who purchased a ticket and embed the replay on the viewing page as a video after the live stream finishes.
You can rewind through the livestream to an earlier point should you need to as well.
Internet bandwidth requirements
An internet download speed of at least 5Mbps is recommended for viewing the livestream, a slower speed may result in Youtube sending up a slightly lower resolution version of the stream to conserve bandwidth. You can check your internet speed at: https://www.speedtest.net/.
You may find a mobile device has a faster connection speed. Note: Unlimited SIM only data plans are available at reasonable rates from some providers if you are concerned about mobile data allowance usage.
Past viewers have able to cast the racing from the livestream in Eventbrite to their Smart Televisions by logging into Youtube and Eventbrite, before trying to access the livestream on the day. There are many different ways to send live-streams from different devices and will like to depend on your individual set up. Direct HDMI cables from a laptop to a television, Apple's AirPlay, Google's Chromecast, as well as Roku and AppleTV set top boxes might achieve the desired result.
Some people have encountered difficulties with internet bandwidth during the ticket purchase process on Eventbrite. You could try purchasing directly on Eventbrite instead of using the plug-in on pointingdc.co.uk/live, try a different time of day, check no-body else is consuming large amounts of your internet connection bandwidth, try purchasing from a different type of internet connection, e.g. 4G mobile instead of a broadband connection. If none of those work Eventbrite support can be contacted through their website: https://www.eventbrite.co.uk/support/contact-us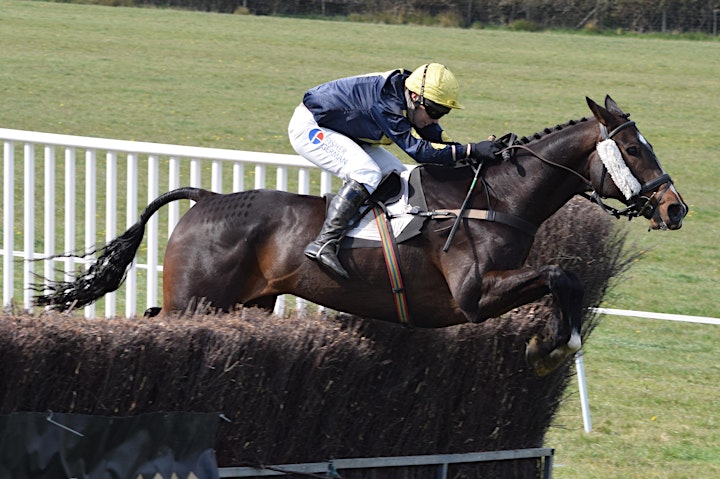 Date and time
Location
Refund policy
Organiser of Cornwall Club Point-To-Point Livestream
The Devon & Cornwall Point-To-Point area ranges from Trebudannon in Cornwall in the West to Chipley Park in Somerset in the East, and has the longest season in the country with the area often hosting a meeting on the opening weekend and the area hosting the traditional season finale at Umberleigh in June, often with one or more national or area championships decided on the day. There is a Devon & Cornwall meeting on most weekends during the season, so there is always plenty of good racing to see nearby, with both small and large local training yards often competing against visitors from Wessex, Wales and the Midlands.