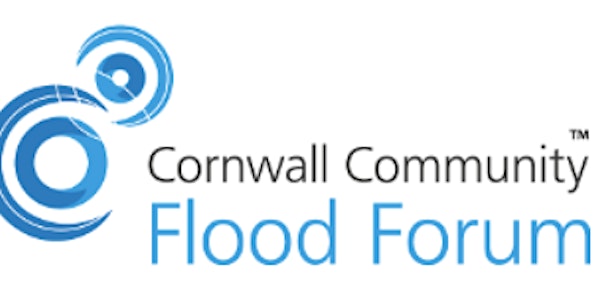 Cornwall Community Flood Forum: Flood Warden Taster Training Workshop
Our free virtual Flood Warden 'taster training' workshop will cover what a volunteer flood warden is, their roles and different flood risks.
About this event
Cornwall Community Flood Forum (CCFF) and Cornwall Community Resilience Network (CCRN) are delighted to bring this free Volunteer Flood Warden Taster Training workshop.
CCFF is a charitable incorporated organisation open to everyone in Cornwall with an interest in flood risk – its causes, how to prepare and how to recover. CCFF aims to support communities, homes and businesses to become more resilient to the impacts of flooding, and one of the ways we do this is by leading community flood warden training for communities at risk in Cornwall.
The workshop will be a condensed version of the full training we provide to volunteer flood wardens who are either completely new to community flood plans of for those wishing to understand a little more. This workshop is free to attend and open to everyone.
We will provide all attendees with the option to receive the 4 module booklets in the post, or you can request an online version. The 4 modules we will cover during the workshop are:
Understanding Flood Risk - This module provides an overview of the water cycle, climate change, how to recognise the different types of flooding, and the role of the Environment Agency and other authorities in tackling flooding. The session gives a basic background to enable volunteer flood wardens to answer questions they may be asked in their community.
Flood Risk Awareness - This module, and the videos that accompany it, aims to give volunteers an understanding of the dangers of flood water and how to keep themselves and their community safe. It covers not just the more obvious risks of drowning but wider issues such as gas and electricity hazards and hypothermia. It is often delivered by a member of the local Fire and Rescue Service.
An Introduction to Emergency Response - In this module volunteers learn about how the emergency services respond during an incident, the responsibilities of the different services, what to expect from them and how best to support them.
Role Profile - At the end of the training, volunteers revisit their roles as set out in their community plan and reflect on how they will carry them out. This is an opportunity for the group to review the plan and ensure that all the required tasks are included and can be carried out in a responsible, safe manner. The module includes group activities to check that the information in previous modules has been understood. Often a list of follow-up actions is drawn up by the co-ordinator at this point.