Description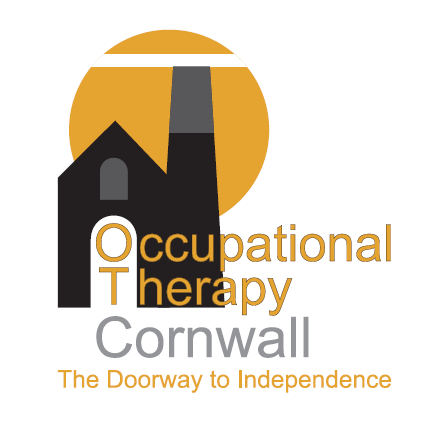 STILL HOPING TO RUN THIS EVENT- MORE INFORMATION TO FOLLOW
KEEP SAFE & WELL
Best Wishes
The Conference Team
RCOT Southwest Region – Cornwall Conference Committee
Occupational Therapy: Cornwall and beyond!
08:45-17:00, Thursday 15th October 2020
St Austell Business Park Conference Centre, Treverbyn Road, St Austell, PL25 4EJ
Hosted by the Cornwall Conference Committee under the Royal College of Occupational Therapists South West Region, this event is for colleagues to develop up to date knowledge/skills/resources around Occupational Therapy in Cornwall and beyond.
The conference is based around key note speaker sessions interspersed with interactive workshops intended to meet the learning objectives. Key points will be captured to share after the event.
Learning Objectives:
Network with colleagues from Cornwall and further afield – local/national/international

Learn about a variety of exciting new and developing areas of practice in Cornwall and beyond

Learn about potential new resources to add to your professional 'toolkit'

Enhance your continued professional development
Places are limited. Please book early to avoid disappointment. Workshops will be available to book on the day on a first come first serve basis.
Standard tickets for RCOT members £35.00
Student Tickets £30 (maximum 10)
Non RCOT members £40.00
Presentations include:
Dr Stephanie Tempest - RCOT Career Development Framework: Use in practice and Impact
Louise Willis Richards - The importance of Occupational Therapy in the treatment of eating disorders
Occupational Therapy at Sowena Cornwall's new Child and Adolescent Mental Health Ward
Jennifer Rolfe & Dr Alison Warren - Innovation in placements and placement placement models
Workshops include:
Kate Barter - Getting the environment right for people with Learning Disabilities - it's everybody's business
Rosie Gibbons - Introduction to sensory integration and application in education and supporting mental health
Sarah Jarvis - Activity Management in Persistent Pain - Understanding the What and the Why
Jane Worsley - "Recycle For Rehab": taking cardboard to Kurdistan.
Maxine Armstrong - Fitness to Drive and Community Mobility
Liz Tremayne & Dr Alison Warren - Rotters Curry Club spicing up research
Delegate fee includes lunch and refreshments. As the conference is being held in an eco-centre that aims to be plastic free and environmentally friendly there will not be handouts for the sessions. These can be emailed separately post the conference unless there are special circumstances. If you feel you have special circumstances please email the chair Zoe Cocksedge at zoecocksedge@ciots.co.uk