Description
Join us in Cornwall this Guy Fawkes Day for a half-day flute workshop.
Explore tips and techniques to make your tone sparkle (just in time for the fireworks later on!)

A half-day flute workshop with Dr. Jessica Quiñones (www.JQflute.com)

Description: If you've always wanted to tap into a beautifully resonant flute tone but are not sure how, then this flute workshop is for you! Spend a morning with American flautist and teacher Jessica to learn techniques to simplify the mystery of a stunning tone no matter which genre you play. Replace tone development dread with confidence and delight. Learn contemporary flute techniques that will help you refine, strengthen and deepen your understanding of the tools needed to create resonance in your playing. We'll go beyond 'just playing long notes' and delve into topics such as extended techniques, vibrato, dynamic control and breathwork.
At the end of this one-day workshop you will be able to
Explore how your flute headjoint, body posture, mouth and throat positioning can be tweaked for your best sound
Learn a variety of exercises that you can put into your daily practice routine to deepen into refining dynamics, articulation, lip flexibility and vibrato control
Cost: £35 Early bird (til midnight on Sunday, 8 October 2017), £40 thereafter.
BACS payment available if you would prefer to pay this way instead of purchasing through Eventbrite. Email jqflute@gmail.com if you prefer this method.
Plus: Tea, coffee, and biscuits will be provided for you during your breaktimes.
Requirements: Suitable for players that are approx. Gr. 3/4+ to advanced, including teachers, all ages welcome. If you are age 12 or under you will need to have a parent/guardian present at the venue during the event (there will be a vestibule waiting area provided for this purpose).
Please note: This workshop is a bespoke event designed around the attendees registered. Surveys asking about your playing level and experience will be sent out before the event.
Your registration fee is non-refundable, so please book your place mindfully.
Questions? Feel free to email Jessica at jqflute@gmail.com about any further information.
Not able to get to this workshop this time? Sign up for notification of other flute events with Jessica here
Getting there on Google maps:
https://www.google.co.uk/maps/place/The+MMI+Bar/@50.3100215,-5.2034404,15z/data=!4m5!3m4!1s0x0:0x29962e9efd61ce00!8m2!3d50.3100215!4d-5.2034404

This venue is also easily accessible by public transport inluding easy bus links. Details sent out at registration, if required.
For more info about Jessica, please visit www.JQflute.com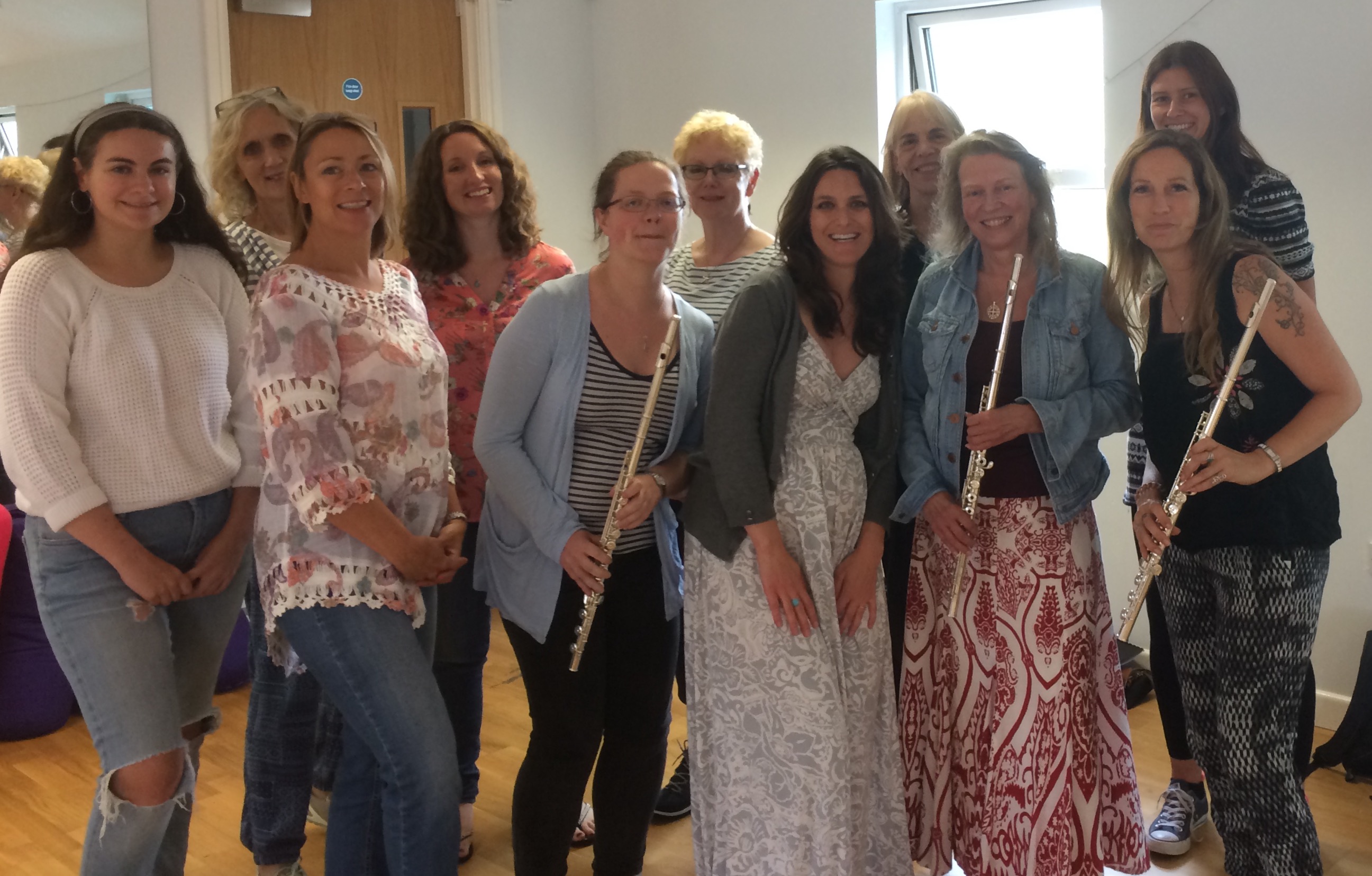 ---
What people are saying about Jessica's flute workshops:
"Just back at station after a fabulously inspiring & reinvigorating flute workshop with @JQflute"
-- David B. via Twitter
"There was something so much more than music that happened…When I arrived there was such an easy, relaxed welcome. It was impossible to ignore the radiance, the glow, the warmth, the love, a truly a transcendent experience…couldn't help but do well from that start." -- Sean O.
"If you play the flute and are looking to spark up your creativity, then @JQflute is the lady for you!" -- Tanya B., via Twitter
"Wow, what a great day we had last Saturday and I have really benefited from the work we did. This week I have felt so much more free in my playing, as if I've been given permission to step outside of the box called 'traditional classical flute training' into somewhere else, unknown and exciting"… -- Fiona R.
"..here was a lady who was talking about shaking up the way you think about making music, about finding your own way of doing things, breaking out of the 'box' of traditional expectations around flute playing, and really sharing your music from the heart. …Jessica absolutely 'got' what I wanted to achieve …." -- Rachel S.
"Wow, what a great day we had last Saturday and I have really benefited from the work we did. Have already been trying out some of the tonguing and vibrato techniques in our orchestra rehearsal -- Sandra F."
"Loved having the opportunity to perform and to listen and watch others perform, too. The vibrato section was great as it wasn't something that I'd understood before (and the technique section was very useful - thank you) -- Jason B."
"Great to hear and meet other flute players and to watch such a fabulous teacher in action. I've come away with lots to work on so expect lots of updates on my progress" — Claire. H., via Instagram"
Want to see more?
Visit Jessica on social media
www.facebook.com/drjessicaquinones