Cornwall & Isles of Scilly Ecological Emergency Summit (COP 1)
Location
Heartlands
Dudnance Lane
Pool
TR15 3QY
United Kingdom
Join us for the first ever Cornwall & Isles of Scilly Ecological Emergency Summit
About this event
*Please note that tickets for attending the summit in person have now sold out, but you can still join online here:*
Mar 24, 2022 09:50 AM London
Meeting ID: 970 3224 4009 | Passcode: ja4bMy
---
The UK is one of the most nature-depleted countries in the world. And although Cornwall & the Isles of Scilly may look green and undoubtedly beautiful, we are in fact suffering local extinctions and nature is in decline. This is an ecological emergency.
Join us for Cornwall & the Isles of Scilly's first Ecological Emergency Summit. The one-day summit will bring together key stakeholders from a wide range of sectors that are committed to act to reverse the decline in nature.
We're inviting our local community groups, charities, businesses, land owners, land managers and public authorities to get involved. We will hear from high-profile speakers and will be showcasing local action at different scales and pledging to do more. There will be workshops to unlock barriers and explore ways we can all deliver for nature.
Later this year, COP15 will set a new global agenda to tackle biodiversity loss. But our conference aims to build a local coalition of partners who are committed to delivering change here in Cornwall & the Isles of Scilly.
We'll hear from our keynote speakers Megan McCubbin and Will Coleman (details below), alongside many local individuals and organisations pledging to take action. Following lunch there will be a series of action-oriented workshops for those attending in person, and there will be lots of opportunity to connect and network with each other throughout the day.
Whether or not you can make it on the day, make sure to let us know your pledge for nature.
---
The event will take place in person at Heartlands and also be streamed online. Tickets for the in-person event have now sold out, and were allocated on a first-come-first-served basis. You can still book tickets to attend the event online.
This event is organised by the Cornwall & Isles of Scilly Local Nature Partnership
Meet our keynote speakers:
Megan McCubbin | TV Wildlife Presenter & Zoologist
Megan is a passionate scientist with a particular interest in behaviour, evolution and the illegal wildlife trade. Her interest stems from a childhood growing up in and around the Isle of Wight Zoo, which specialises in the rescue and rehabilitation of ex-circus and pet trade animals. She has also appeared with her step-father Chris Packham's on the BBC's Springwatch, Autumnwatch and Winterwatch.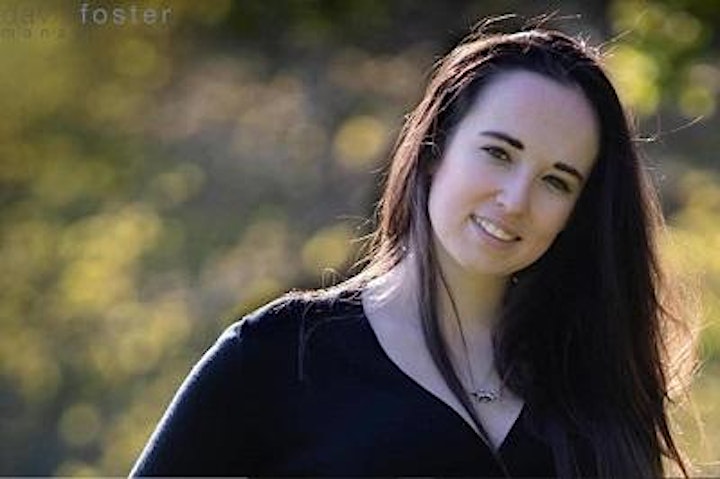 Will Coleman | Artistic Director of Golden Tree Productions
Will Coleman is the Artistic Director of Golden Tree Productions - cultural animateurs who 'do things that move people'. Masterminding 'The Man Engine' and 'Kerdroya: The Cornish Landscape Labyrinth', Golden Tree develop creative campaigns, consult on cultural projects, and celebrate Cornish heritage, language and identity in all that they do. Will's experience includes working as a filmmaker, author, musician, educational consultant, performer, director, musician, storyteller, chimpanzee-wrangler and more recently he's been spending a lot of time building Cornish hedges.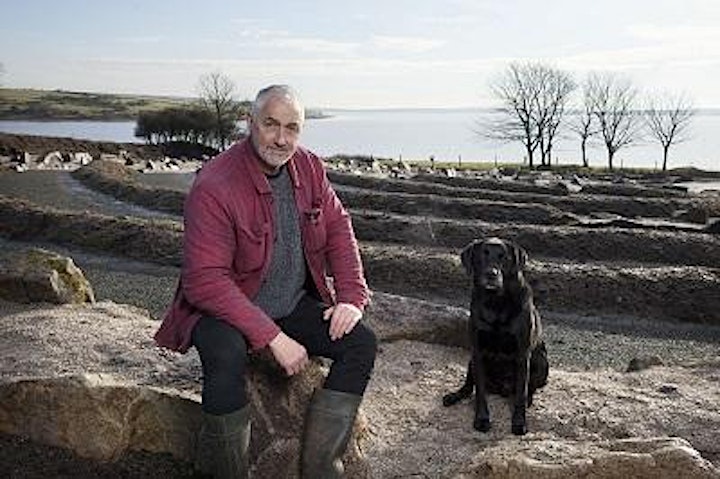 Agenda:
9.30am Arrival, refreshments and networking.
10.00am Welcome, outline, purpose for the event, scene setting for ecological emergency and nature recovery - Lord Robin Teverson, Chair of CIoS LNP
10.10am Keynote speaker - Megan McCubbin, TV Wildlife Presenter & Zoologist
10.30am National policy framework - Richard Benwell, Chief Executive of Wildlife & Countryside Link
10.40am Speaker Q&A
11.00am Pledges for nature and examples of best practice from major landowners, Private sector, Public sector organisations & NGOs
11.40am Comfort break.
12.00am Pledges for nature and examples of best practice from Town / Parish Councils, Community organisations, Young people / schools, Developers, SMEs, Individuals
12.35pm Cornwall Sustainability Awards launch
12.40pm Lunch and time to connect
2.00pm Cornish keynote speaker: Will Coleman, Golden tree Productions
2.30pm Workshops (not available for online participants):
- A conversation with the LNP Board.
- Empowering communities to deliver nature recovery.
- How businesses can contribute to nature recovery using environmental intelligence.
3.30pm Closing remarks.
4.00pm Close.