Description
FSB Meet your MP Steve Double – 3 Fore Street, St Austell PL25 5PX Friday 16 March 11:00-12.30

We set up regular meetings with the Cornwall MPs so that businesses can meet their MPs face-to-face to ask them questions, meet and network with other local businesses, debate issues and share their thoughts as well as hearing updates on what FSB is campaigning about on their behalf.
Join us for a small round table discussion with your local MP for St Austell and Newquay. Steve will be on hand to answer any questions you have for him as well as bringing you up to date on plans that the government have for small businesses.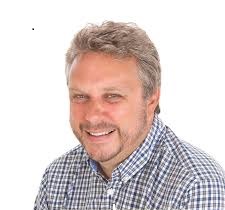 We limit numbers to these events to ensure that everyone gets to ask their questions so please do book early to avoid disappointment. Please do also remember that if you have a specific issue then only your constituency MP will be able to assist, however all MPs are able to answer general small business concerns. It would be helpful if you could let us have your questions for Steve in advance of the day.
The meeting will last between one and a half to two hours allowing ample opportunity for all questions to be answered and discussed fully.
Tea, coffee and biscuits will be available. This event is free to attend. Parking is available nearby at White River Place £1.20 for 2 hours, £3 for 3 hours or at East Hill car park (about 3 mins walk) £4 for 2 hours.
Please contact Vanessa Gale (vanessa.gale@fsb.org.uk) if you have any queries about this event.
08-23710 p9917