About this Event
Hear from the experts and find support for your school or MAT to implement an exciting, challenging, broad and balanced STEAM curriculum. The conference includes:
Key note address from Louise Stubberfield, Primary Programme Lead from the Wellcome Trust: 'Why is STEAM so important?' (via video-link from our other conference site)
Hands-on, practical workshops from a range of STEAM-industry and education partners
Market place for networking and exploration of ready-to-use STEAM projects, ideas and resources
Option to attend either the morning or afternoon at one of our conference venues
Opportunity for whole-school inset

Delegates will pre-select workshops to attend in advance of the conference.
Confirmed Workshops Include:
Aspire Academy Trust - Successfully Implementing Maths Mastery in School and in the Classroom
Cornwall College - How to Build an Instant and Infinitely Weed-free Garden - while learning an awful lot about science at the same time!
Cornwall Music Service Trust – Early Years Music Making
Delabole and Tintagel Schools – When Two Worlds Collide – The Arts Hand in Hand with STEM
Digital Learning Cornwall - Enhance STEAM Teaching with Simple to Use Technologies
Penryn Primary Academy - An Introduction to Forest School
Royal Society of Chemistry - Classroom Chemistry for All
ToodleBit - Bring STEM projects to life with the BBC Micro:Bit - A beginner's guide
Truro Nursery School - What does STEAM look like in the Early Years?
Confirmed Marketplace Supporters Include:
Wheal Martyn Clay Works
Newquay Forest School
Primary Futures
Digital Learning Cornwall
Maths Mastery
Greenpower Education Trust
Olympus
and more!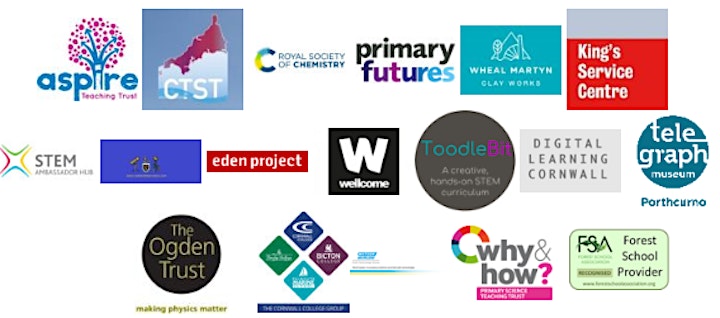 You may be interested in this same conference held in the morning at St Minver School, or at our other conference venue, Nansledan School. To find out more, click here.
About our Key Note Speaker - Louise Stubberfield
Louise Stubberfield began her career as a microbiologist, with six years' in industrial research, before deciding on a career change that included twenty years' experience in primary teaching as science subject lead, SEND specialist and school leader in a range of primary schools in South East England.
Championing the importance of an excellent primary science education, Louise has led Wellcome Trust's UK wide primary science work since 2013, including a randomised control trial testing the effectiveness of ongoing professional development for primary teachers who had not studied science beyond compulsory requirements. The current focus for Wellcome is a campaign for primary science throughout the UK. This includes Explorify, a totally free digitally based tool that draws on a wealth of research and is designed to support teachers to develop curiosity, critical thinking and reasoning skills essential for STEM subjects, and to enjoy teaching and learning science with their pupils.
£50+VAT per person. Colleagues and partners across the region are welcome to attend.