Description
Who is the event for
The event is for Ethnic Minority owned businesses as that is whom MSDUK can support going forward. This will include, startups, scale ups, SMEs, SMBs and contractors.
Key takeaways
The key takeaways are:
- Learning how to access corporate opportunities
- Education on corporate supply chains
- Benefits of the MSDUK network - An introduction to MSDUK innovation challenge
Speakers
Mayank Shah, CEO, MSD UK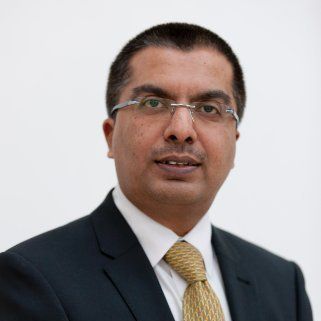 Having founded MSDUK in 2006, Mayank's primary responsibilities include overall leadership of the organisation.
To work with committed and passionate corporate executives, and to assist the very entrepreneurial ethnic minority business community to realise their ambitions is what drives me all the time. For most of my adult life, I have been involved in the business sector - from running an export company in India to helping open doors for EMBs in the UK.
Shayen Naidoo, CEO, YouMakeit
Corporate presentation
Benon Ngobi - Accenture
Global Procurement Sustainability Lead at Accenture
https://uk.linkedin.com/in/benngobi
Oz Kemal - Agile 1
Managing Director at Agile•1
https://uk.linkedin.com/in/oz-kemal-71007ba
Agenda
6.00 pm to 6.30 pm Networking and Registration
6.30 pm to 6.45 pm Introduction and Keynote
6.45 pm to 7.00 pm Corporates pitch
7.00 pm to 7.15 pm Minority business pitch
7.15 pm to 8.30 pm More networking
About MSD UK
MSDUK is the UK's leading non-profit membership organisation driving inclusive procurement.
We promote the ethos of diversity and inclusion in public and private sector supply chains by identifying and introducing innovative and entrepreneurial ethnic minority owned businesses (EMBs).