Description
Corsham Chamber of Commerce's monthly breakfast networking meeting will be held at All The Pretty Things, 51-53 High Street, Corsham on Wednesday 11 January 2017 from 07.30.
2017 financial situation on smaller businesses and possible effect of Brexit
The guest speaker will be Dick Jenkins, Chief Executive for Bath Building Society. Dick will be talking about the possible effects Brexit may have on us and other smaller business.
About
Bath Building Society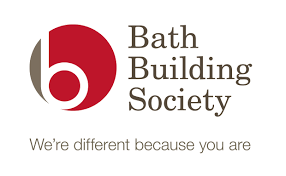 Bath Building Society operate throughout Britain but still has great support from the City of Bath and its surrounding areas. Indeed, the Society can trace its origins back to 1904, when it was set-up originally as a Friendly Society. It used Members' investments to buy property to rent, becoming a Building Society in the 1950s, lending money for people in the City to buy their own homes. The Society's growth follows the growth of property ownership in Britain, with assets increasing from some £10m in 1980 to approximately £292m today. -
See more at: http://www.bathbuildingsociety.co.uk
About Guest Speaker - Dick Jenkins


Dick started his career in the Marketing Services Industry, specialising in market research, advertising and retail consultancy. Joining Bristol & West in 1992, Dick took on a variety of challenges in the Bristol & West/Bank of Ireland Group including management of underwriting, arrears, general management of Bank of Ireland Mortgages, and prior to leaving in 2003 to join Bath Building Society, he was Director of Strategy and Organisational change. Dick is a Country and Western fan and a keen gardener. Dick is currently the Chairman of the Building Societies Association.
Breakfast
Light refreshments will be provided including bacon and egg rolls.
Networking
Don't forget attendees get a 60-second promotion of their business, before we hear from Dick. There is always a good chance to network before and after the speaker as well.
All Welcome
Members and non-members are welcome.
If you are interested in joining the Corsham Chamber Of Commerce, please visit here.