About this Event
Corsham Chamber of Commerce invites you to attend our monthly Networking Meeting hosted by Bath Spa University on Wednesday, 12th of February 2020 from 17.30 to 19.00 at Bath Spa University, Corsham Court Campus, Church Street, Corsham, Wiltshire SN13 0BZ.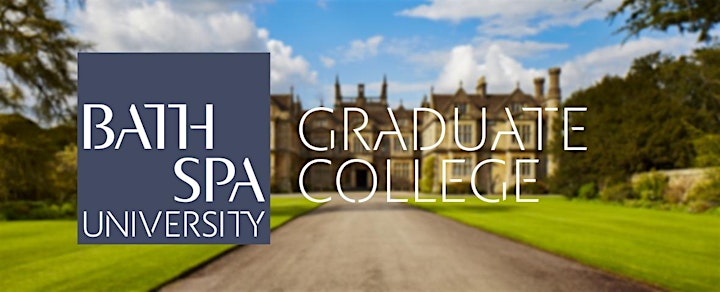 About Bath Spa University at Corsham Court
Corsham Court is an historic, Elizabethan manor house with a significant private art collection owned by the Methuen family. It is set in stunning parkland designed by Capability Brown. From 1946 it was the home of Bath Academy of Art, which later became part of Bath Spa University. Currently, Corsham Court is leased to Bath Spa University which uses it as a centre for its postgraduate research and taught postgraduate programmes such as creative writing, travel and nature writing, children's literature and the environmental humanities. In addition, our Graduate College and Research Support offices are based here and the campus hosts conferences and short courses. The university offers a range of facilities, including a library, cafe, common rooms, quiet study spaces, well-appointed teaching and conference rooms. Specialist resources include an IT workshop, audio recording pods and a textile workshop. University catering is available to support events here. Large areas of the gardens and grounds are open to university students and staff and the Court's staterooms can be visited free of charge, when open to the public. The current Director of the Campus is Professor John Strachan.
Discussion
In this Corsham Networking Event, Bath Spa University welcomes Corsham Chamber of Commerce to its Corsham Court campus in an event co-hosted by Dr Andy Salmon (Pro-Vice-Chancellor, External) and Professor John Strachan (Pro-Vice-Chancellor, Research and Enterprise and Director of the Corsham Court Campus). The evening will highlight the University's regional links with industry, the strategic projects which it hosts in the Creative Industries and will discuss how to deepen its existing higher education/commerce links with Corsham. and Wiltshire more generally.
Event Schedule
17:30 - Networking and refreshments.
17:45 - Welcome and introduction from Corsham Chamber of Commerce.
17:50 - Business introductions, please tell us about your business and what you wish to gain from the event all within 1 minute!
18:05 - Hosting Speakers - Dr Andy Salmon and Professor John Strachan.
18:55 - Corsham Chamber of Commerce feedback session.
19:00 - Finish.
All Welcome
Members and non-members are welcome.
If you are interested in joining the Corsham Chamber Of Commerce, please visit the website here.