Corsham Chamber of Commerce - December Breakfast Meeting - Thrings Solicito...
Description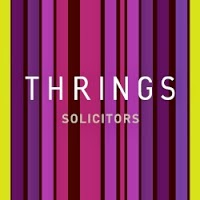 Corsham Chamber of Commerce invites you to attend our monthly Breakfast Meeting hosted by Thrings Solicitors at the Methuen Arms on Wednesday, 6 December 2017 from 7.30 to 9.00am. Graeme Fearon - Thrings industry expert on intellectual property, IT law and data protection will be the host speaker on the morning, discussing the introduction of General Data Protection Regulation (GDPR). On 25 May 2018 GDPR will become law in all European member states, including the United Kingdom who will still be a member at that time.
The GDPR will impose wide-ranging changes to the UK's data protection regime. Is your business ready to comply with the new rules? This talk will give an introduction to GDPR and an overview of what it means for you, your business and your customers.
About Graeme Fearon
As an industry expert with 20 years' specialist experience, Graeme helps businesses and individuals make the most of their Intellectual Property, IT and Data Protection (GDPR) issues. Covering everything from registration and licensing, to enforcement and court action, Graeme heads up "an extremely knowledgeable team which provides a first-class service" at "one of the best firms in the South West for IP disputes". He is a regular and well-respected speaker at national conferences and seminars.
Graeme has a particular interest in working with clients in the e-commerce, creative and media sectors and has been legal advisor to Bristol Media (the collaborative creative network for the southwest UK) for 8 years. His hands-on approach provides clients with practical commercial advice on intellectual assets which are the cornerstone of their businesses.
---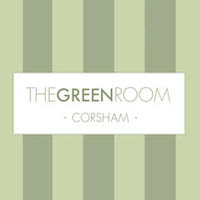 Nikki Green is the founder and owner of The Green Room, a unique and stylish treatment room in the heart of Corsham. Recently celebrating a first successful year, Nikki has juggled childcare with an ambitious business plan, creating local partnerships and a loyal client base. The theme of Nikki's discussion is 'Unraveling a Mummy' and will include; developing an idea into a business, work life balance, forging local business links and a path to work for mothers.
---
Event Schedule
07:30 - Networking with time to grab a bacon/sausage ciabatta with tea or coffee.
07:40 - Welcome and introduction from Corsham Chamber of Commerce.
07:45 - Business introductions, please tell us about your business and what you wish to gain from the event all within 1 minute!
08:05 - Micro Business in Focus - Nikki Green from The Green Room.

08:15 - Hosting Speaker - Graeme Fearon from Thrings Solictors.

08:55 - Corsham Chamber of Commerce feedback session - We would like to hear your feedback about the session and to hear what other sort of events you would like to attend.
---
All Welcome
Members and non-members are welcome.
If you are interested in joining the Corsham Chamber Of Commerce, please visit the website here.
Please email support@corshamchamber.co.uk if you are vegetarian or have any dietary requirements or allergies.