Description
Corsham Chamber of Commerce invites you to attend our monthly Networking Breakfast Meeting hosted by Honey Legal on Wednesday, 2nd of October 2019 from 7.30 to 9.00am at Digital Mansion Corsham.
---
About Honey Legal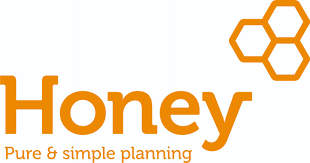 Honey Legal are there to help you to protect your loved ones, your assets and you, through effective planning today. Without a Will you have no say in what happens when you die. Lasting Powers of Attorney ( LPA's) are as essential a protection against the unforeseen as your buildings and contents insurance is, but few put it in place soon enough.
Honey Legal are a focussed, £10m+ t/o company specialising in Wills, Powers of Attorney, Trusts, Funeral Plans and Probate Services. That's all we do. These 5 things. We are keen to meet the 2 in 3 people who have no written Will and the 9 in10 people who have no LPA's in place. We will encourage them not to leave it too late, not to leave it to the tax man and not to leave it any longer.
---
Discussion
Who Pays The Ferryman? And other myths from the under the world of Estate Planning.
Jerry Walsingham will be on hand to clear up the various misbeliefs around Wills, Powers of Attorney and Trusts, and Jerry will cover the 5P's of Estate Planning - Proper Preparation Prevents Problematic Poppingclogs!
---
Breakfast
Breakfast will be served at the start of the event. Enjoy a bacon or sausage breakfast roll served with tea or coffee. Please email support@corshamchamber.com if you are vegetarian or have any dietary requirements or allergies.
---
Event Schedule
07:30 - Networking with time to grab breakfast
07:45 - Welcome and introduction from Corsham Chamber of Commerce
07:50 - Business introductions, please tell us about your business and what you wish to gain from the event all within 1 minute!
08:10 - Hosting Speaker - Jerry Walsingham from Honey Legal
08:45 - Corsham Chamber of Commerce feedback session
09:00 - Finish
---
Parking
Please note there is limited parking available Digital Mansion Corsham. However there are several car parks within walking distance. Please click here for further information on parking.
---
All Welcome
Members and non-members are welcome.
If you are interested in joining the Corsham Chamber Of Commerce, please visit the website here.
---