Event Information
Refund policy
Contact the organiser to request a refund.
Eventbrite's fee is nonrefundable.
Training sessions for professionals
About this event
Cos Michael
Cos had her autism diagnosis aged 50 and advocates for more knowledge about autism and ageing. She spent several years leading the NAS Autism and Ageing workstream, winning the Autism Professionals Award for Outstanding Adult Services, 2014.
Cos is often invited to speak in public, presenting on ageing in the UK and internationally, including to the UNCPD. She spent some years as a consultant on the Autism Spectrum, Adulthood and Ageing project: and researcher on Improving the Health of Older Autistic People project, both in Newcastle, as well as working on research in Edinburgh and London.
Published work includes "Is Being Othered a Co-Occurring Condition of Autism?" Autism in Adulthood (2021), "Why we need research about autism and ageing" Autism (2016) and "Listen to the experts: autistic adults tell us what they need", Autism Spectrum Disorder in Mid and Later Life. Ed: Scott Wright (2016)
Cos has worked at the BBC, the National Sound Archive and in the theatre. She has a BSc Social Anthropology.
Follow Cos - https://twitter.com/autismage
Download Epub https://www.autism.org.uk/shop/products/books-and-resources/ageing-with-autism
Why study autism and ageing? From NAS website
Initially understood as a childhood disorder, autism is now known to be lifelong with comparable prevalence rates throughout the lifespan (Brugha et al, 2011). However, research has mostly focused on autism in childhood, while studies of autism in older age are very limited (Howlin and Moss, 2012; Mukaetova-Ladinska et al, 2012). Given an ageing population and increasing diagnosis rates (King and Bearman, 2009), it is important to investigate the outcomes and experiences of older autistic adults.
----------------------------------------------------------------------------
NOTE:
Sessions for autistic adults and those involved with them (See flyer below)
24th May & 26th July 2022, 11 - Midday
https://www.eventbrite.co.uk/e/coffee-morning-with-cos-michael-autism-ageing-tickets-288626588897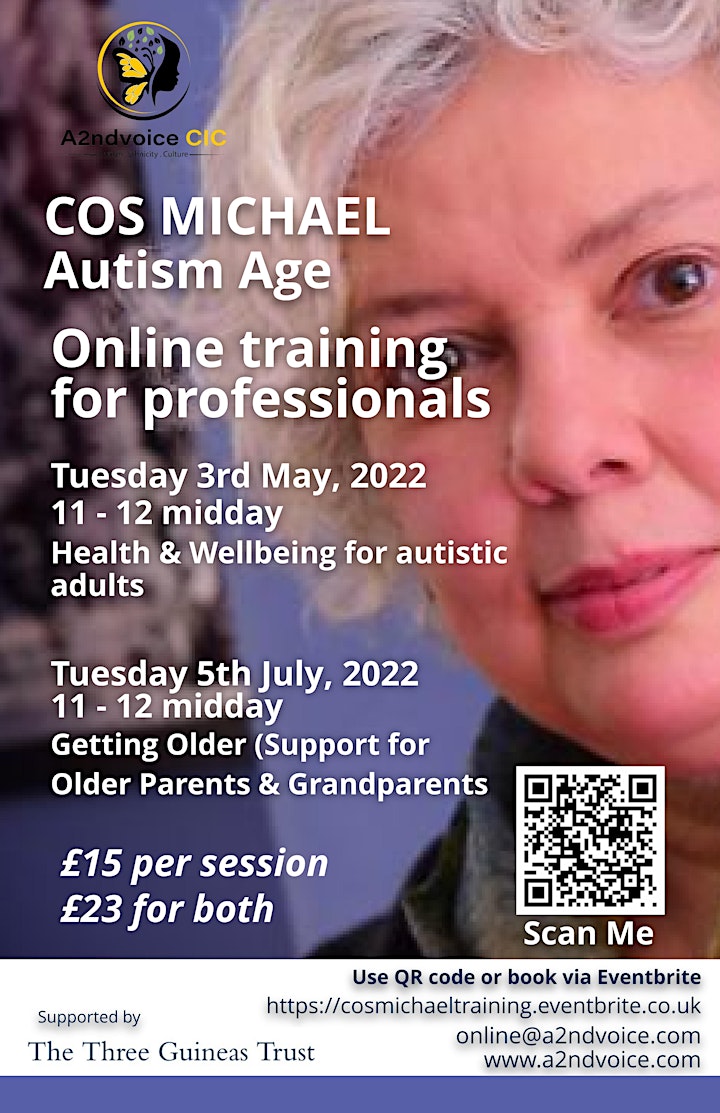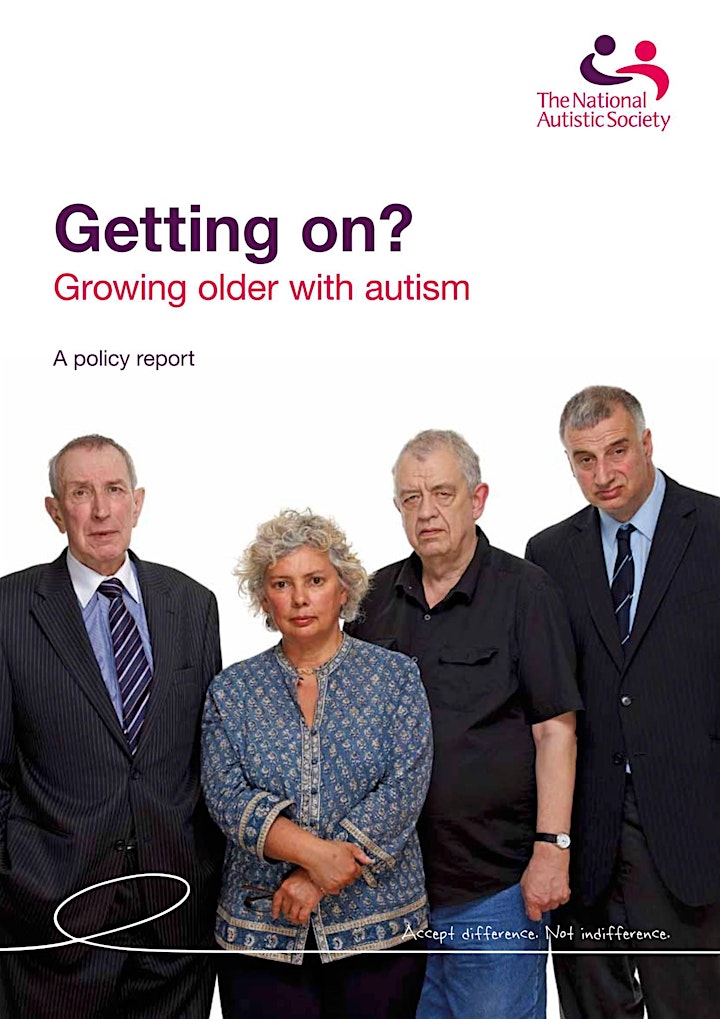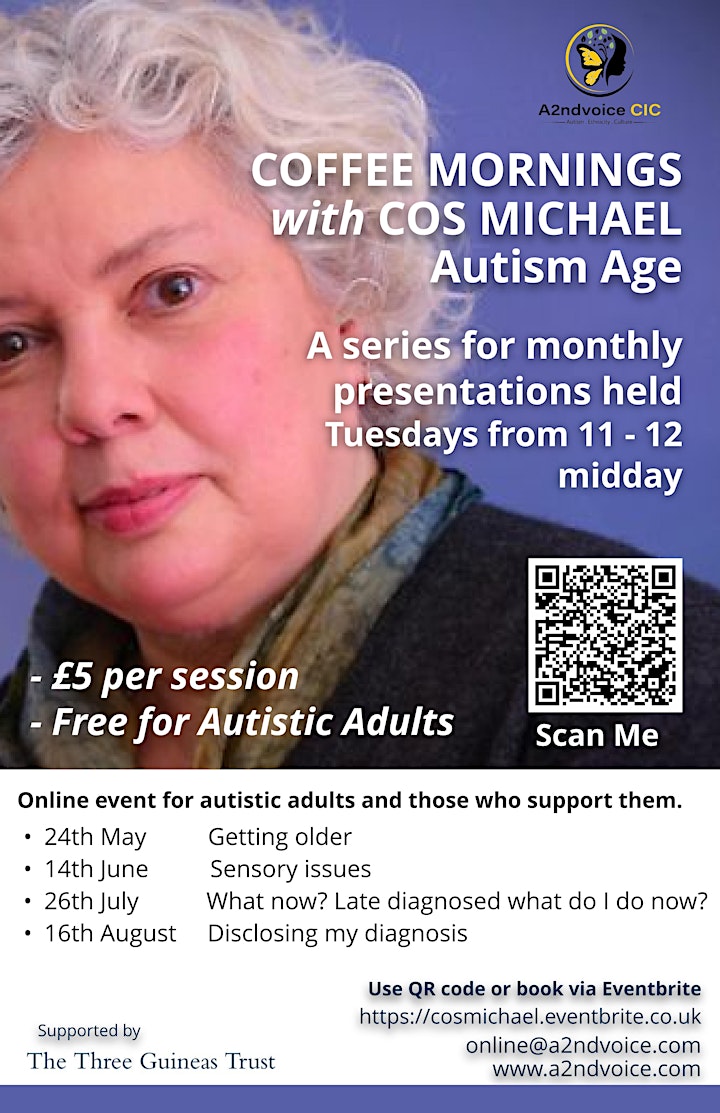 Date and time
Location
Refund policy
Contact the organiser to request a refund.
Eventbrite's fee is nonrefundable.