Description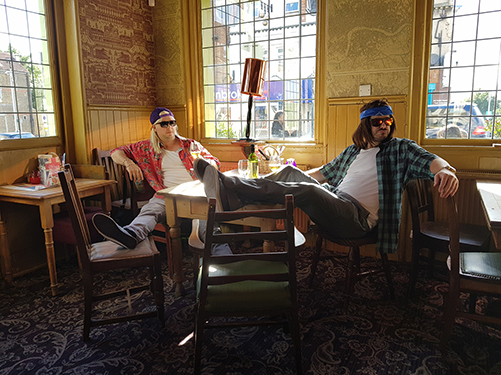 Following the success of our OffWestEnd Finalist Best Opera Production of Cosi Fan Tutte in 2017, we are excited to announce that it will be returning in June 2018!!
It's a story about love and friendship, cheating, and testing the one you love. Our one hour adaptation has an accessible modern English text by Joanna Turner with the music re-written for accordion, violin and bassoon by Leo Geyer, telling the story in a way that makes it feel as if it is truly happening here and now. With many of the original cast returning to the production and a couple of exciting new faces joining the team, it's a great opportunity to hear talented young singers and instrumentalists performing up close and personal.
Kindly funded by The Humphrey Richardson Taylor Charitable Trust and private donors, Cosi will this year be adapted for the new Merton Arts Space, following our successful collaboration there with David Mamet's Reunion & Dark Pony last autumn. This performance will enable our audience to experience our innovative modern re-imagining in a new immersive context and also involve less walking than our high street performances! We are pleased to be continuing our support of this new arts space in the heart of Wimbledon and excited to be adapting our production for the library.
We very much hope you'll come and join us for our unusual, highly modern adaptation of Mozart's Cosi Fan Tutte this June.
Visit the Cosi Fan Tutte Production page to learn more!